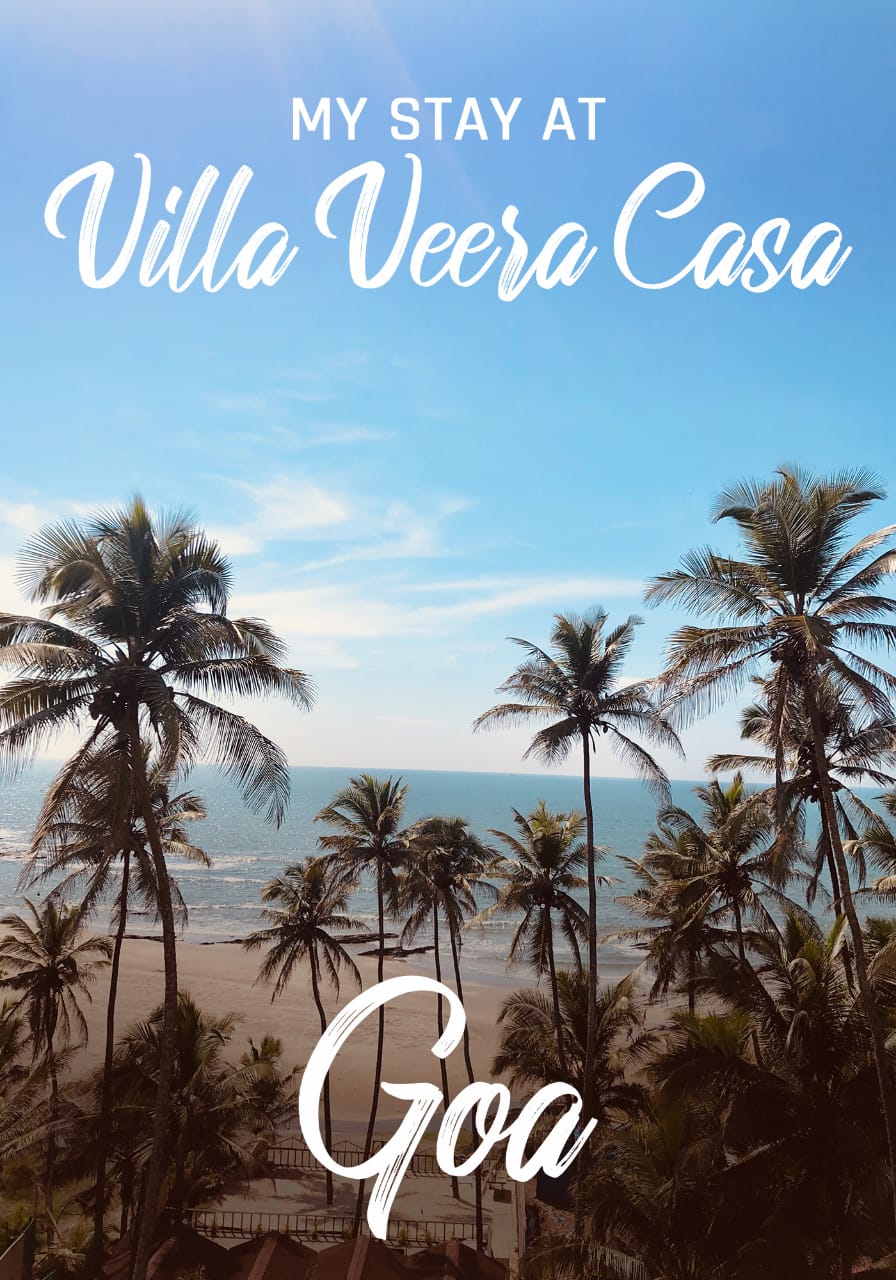 Goa needs no introduction. For the beach bum that I am, it's the perfect weekend getaway from Bombay to get my regular dose of vitamin sea. It is also where I chose to spend my 30th birthday with my closest girlfriends. On this trip, we spend two nights at W Goa and two nights in a private villa – Goa style.
ABOUT VILLA VEERA CASA
Located in the heart of Vagator, in north Goa, Veera Casa is a gated community of nine modern style cosy villas surrounded by greenery all around. The villa is a perfect pad for a bunch of friends looking to party up in the surrounding neighbourhood of Vagator, Anjuna & Calangute or a family looking for some quiet time away from all the hustle and bustle of crowded touristy streets. The villa is only 3 km away from Vagator and Anjuna beach and also 2 to 3 km from all the urban party hubs like Thalassa, Waters, Antares, Olive Bar & Kitchen and Hilltop.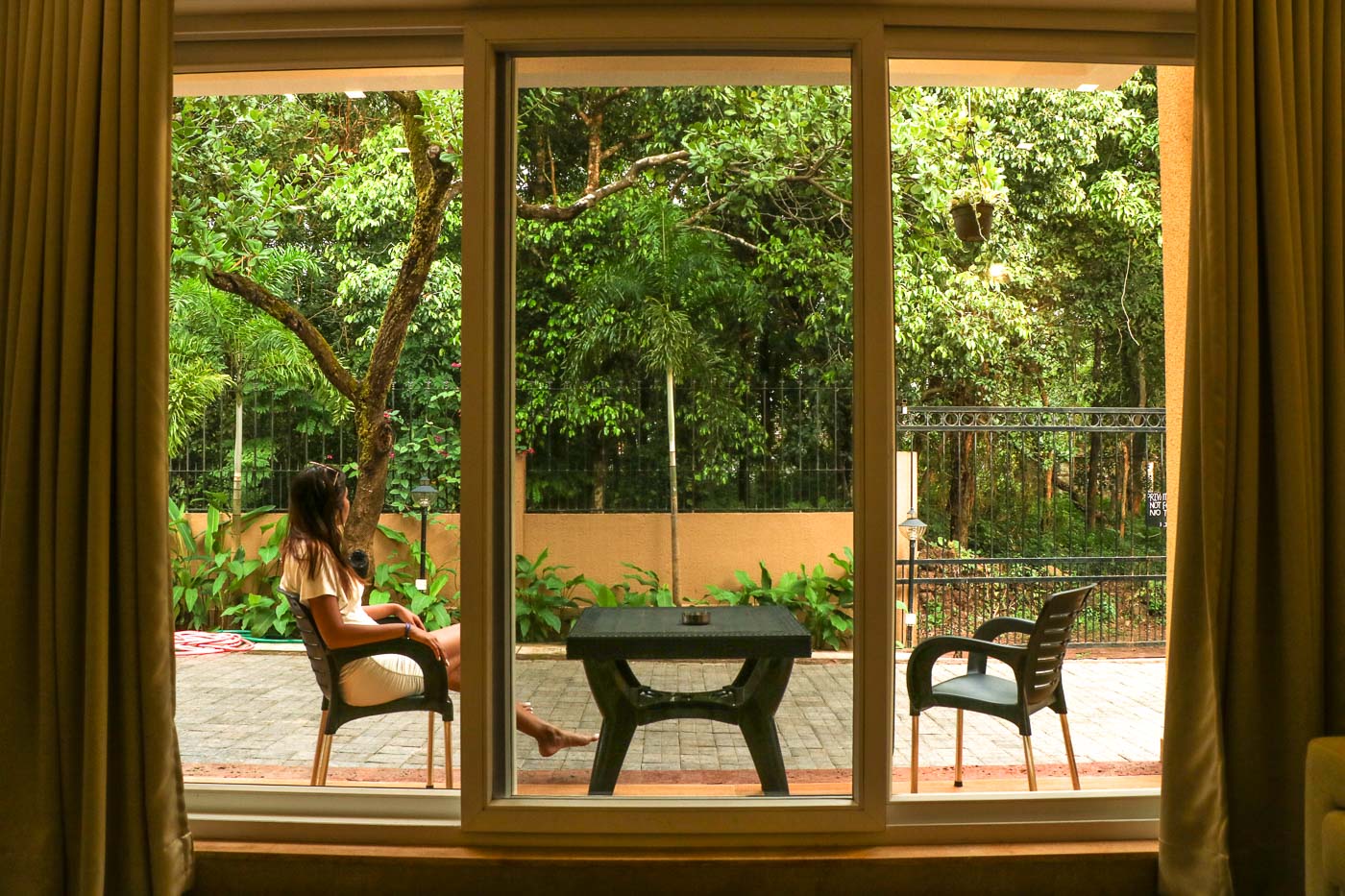 GETTING TO VILLA VEERA CASA
When in Goa, there's nothing better than road tripping on a bike or car. You can hire a chauffeur driven vehicle or self-drive. The owner of the villa even goes the extra mile to connect you to the right contact who can arrange an airport pick up for much lesser than what you would pay if you booked at the airport. The villa is about an hour's drive from Goa's international airport in Dabolim.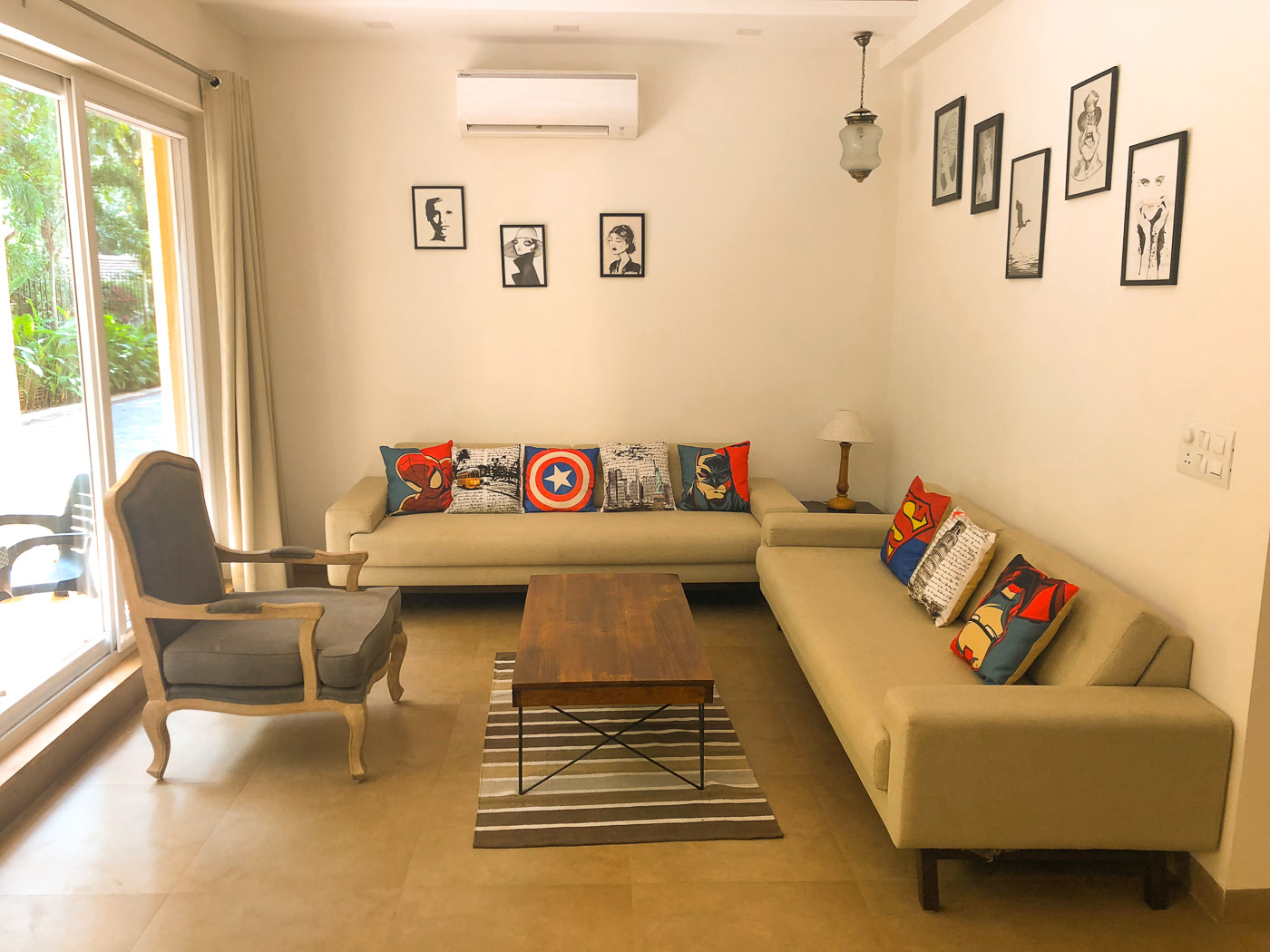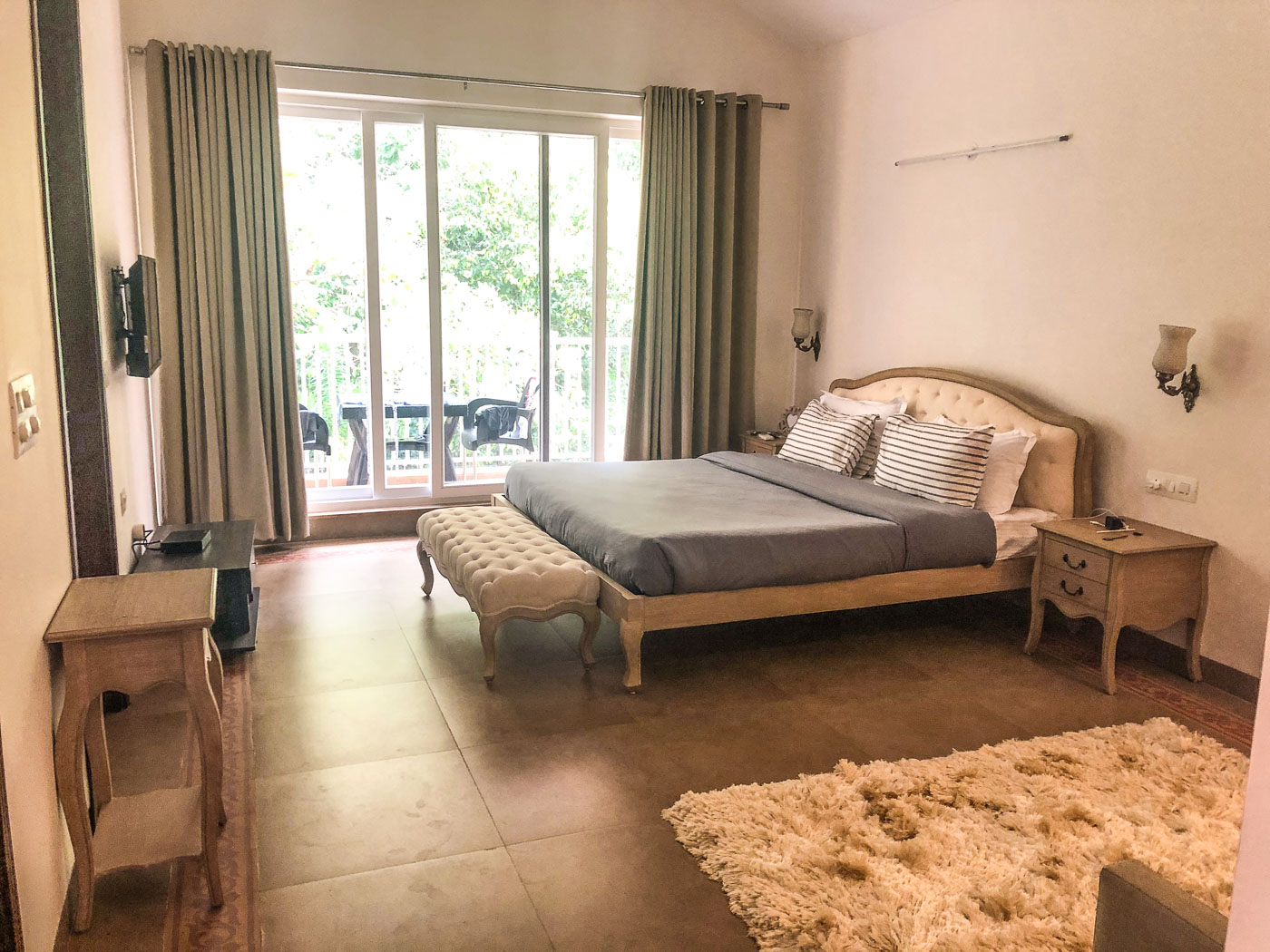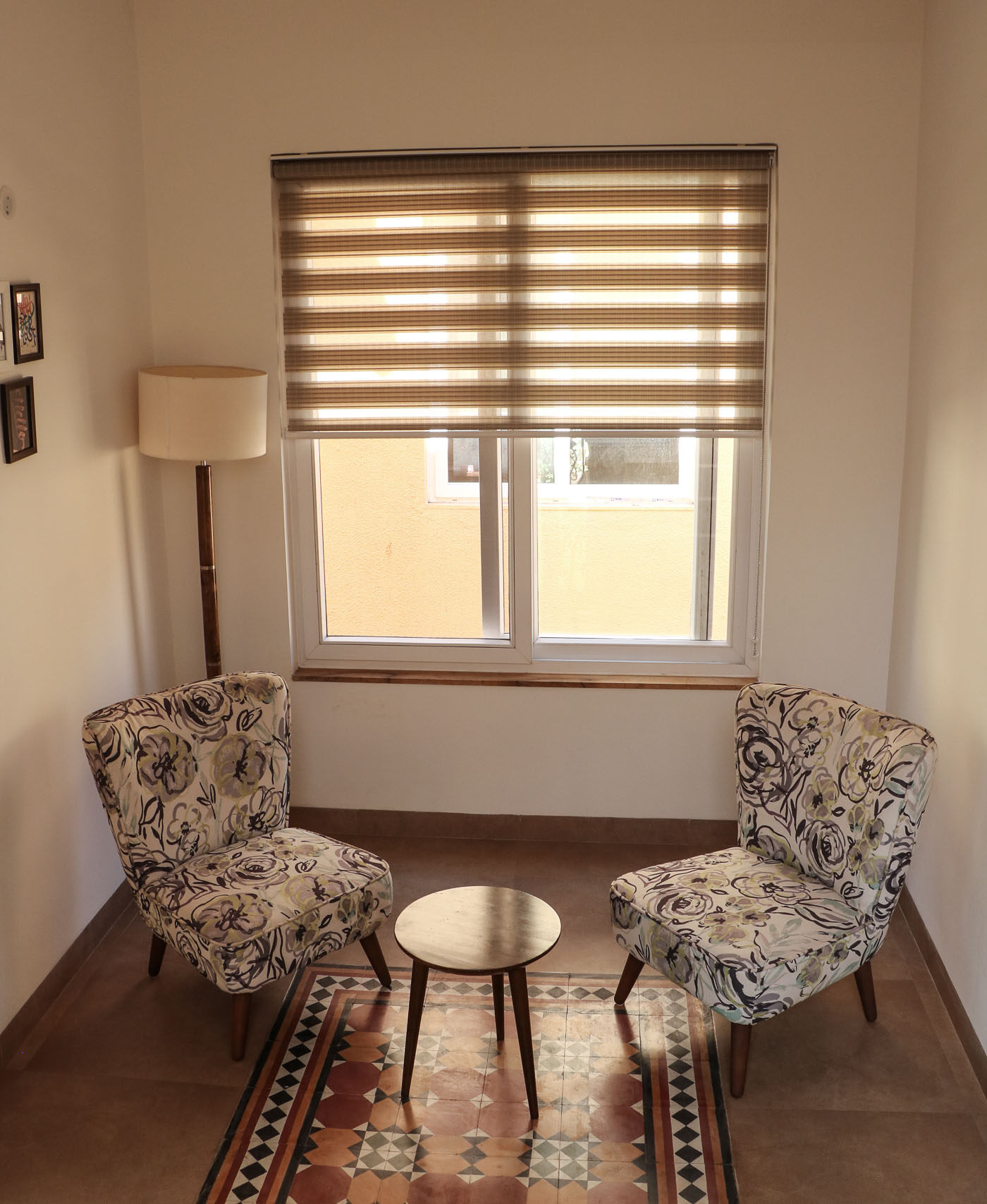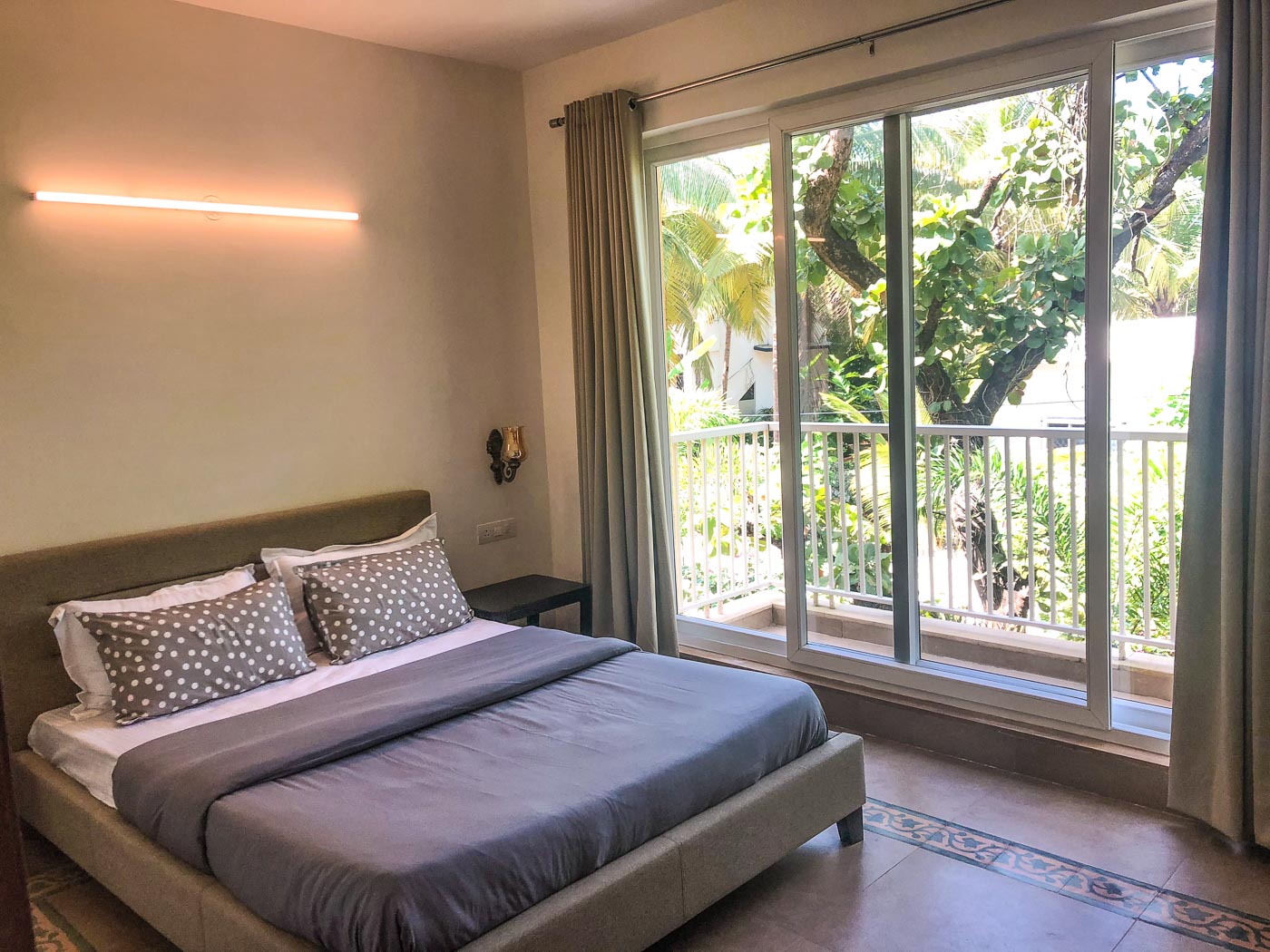 THE ROOMS AT VILLA VEERA CASA
The villa number 8 at Veera Casa is a modern style, fully furnished 2000 square feet home that comes with three ensuite bedrooms, a fully loaded kitchen and a private terrace too. The living room, kitchen, dining area and one bedroom are on the ground floor. The master bedroom and the third bedroom on the first floor and a terrace on the second floor. The villa is very well maintained and since its a gated community, we felt very secure which was a prerequisite for me and my girlfriends.
MEALS AT VILLA VEERA CASA
The kitchen is fully equipped which gives you the freedom to cook up whatever you like, whenever you like. The supermarket and wine shop are just a 5 min bike ride and you can load up the fridge on day one. Like me, if cooking isn't recreational for you,  you can order in from any of these places: Cafe Cotinga, Great Punjab, Dominos, Angry Sardar, Pizza Roma or Bonn Appetit to name a few. When we were there, we would whip up some breakfast and then head out for lunch, then the beach and wrap up with dinner before we got back to the villa for the night.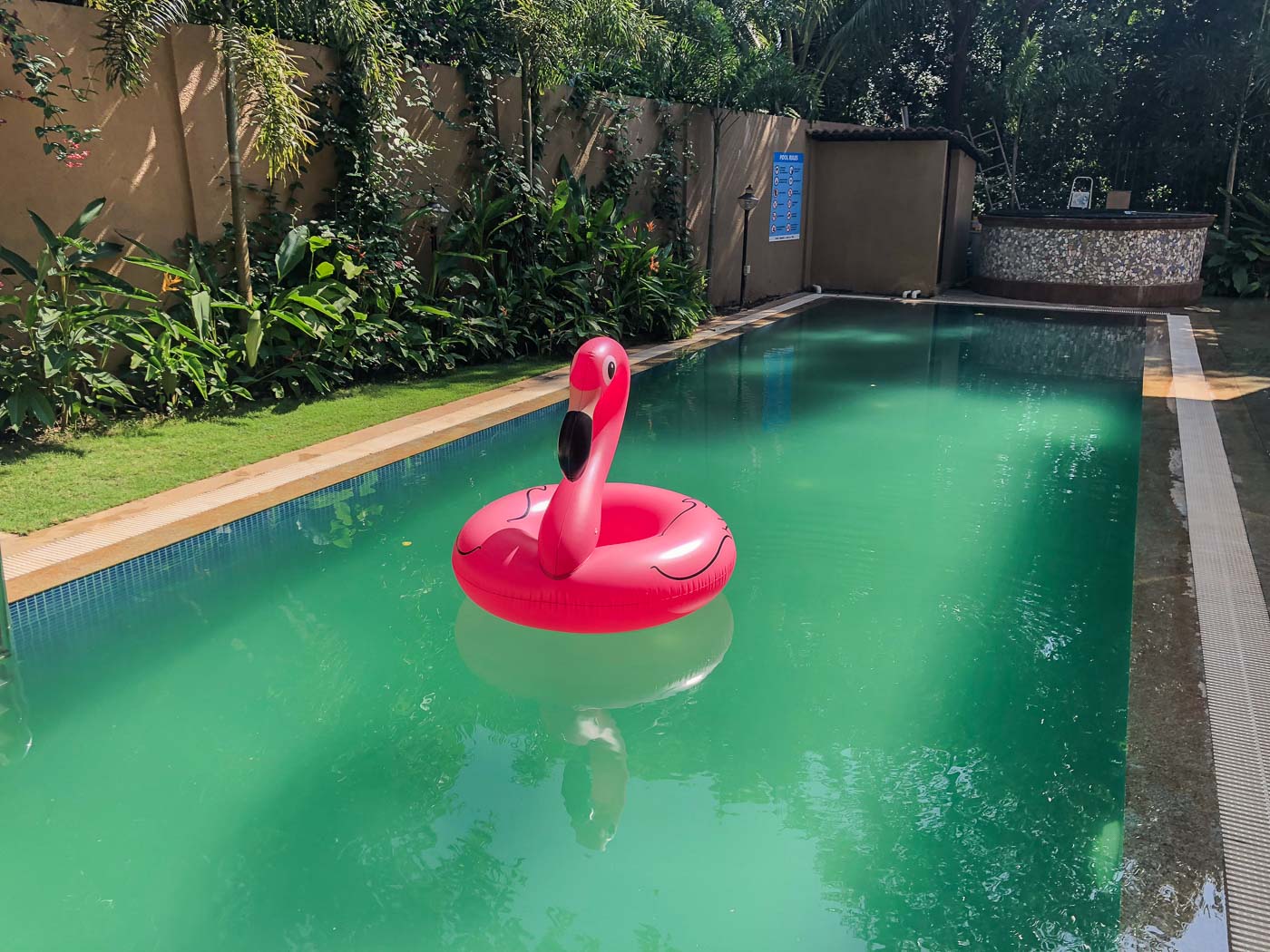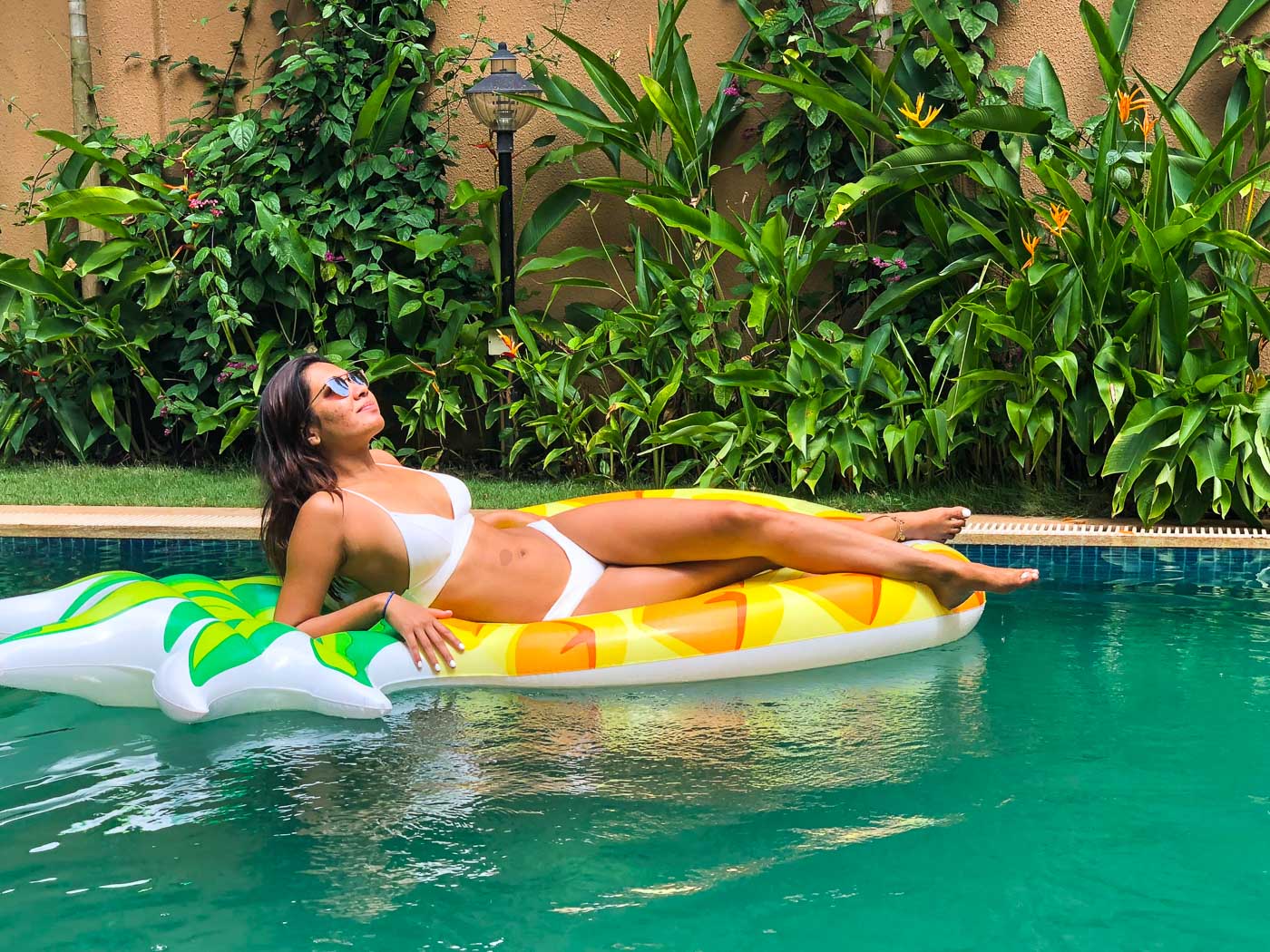 AMENITIES  AT VILLA VEERA CASA
Don't forget to carry your floaties, there is a big pool which you can relax in any time between 9 am & 8 pm. There are two car parks available which are perfect if you are a bigger group. And needless to say the villa comes with free wifi and TV in each room.
SERVICE AT VEERA CASA
If you are looking for 24x 7 butler service this one isn't for you. But if you're looking for a home away from home then look no further. There is a caretaker for the villa who is only a call away for any assistance that you might need. For the price (currently INR 11,000 off season rate), the villa accommodates a maximum of 8 people and offers excellent value for money.
The owner also has Villa number 5 in the same complex available for rent. If you are a bigger group, you could potentially get both depending on the availability.
Hope you have a wonderful time in Goa, whenever you decide to go. 🙂
Read Next