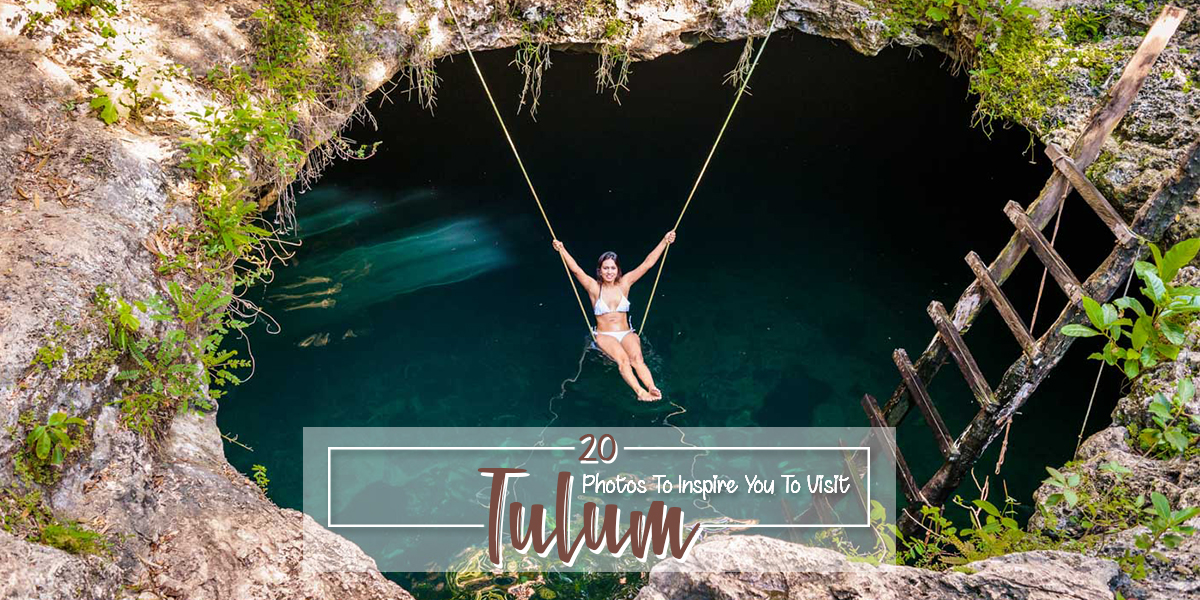 Back in the day, Tulum used to be just another remote jungle town in Mexico's Yucatán Peninsula and most tourists flocked to the party capital of Cancun in the Riviera Maya. It's the ancient Mayan ruins in Tulum that serve as a reminder of the town's once important role in the Maya Empire. Vast stretches of pristine whitewashed sandy beaches were undeveloped, and only a few backpackers and campers would pass by. 
Fast-forward 20 years and Tulum has a new avatar. It's grown to be an upscale, hippie town with high-end shops selling beach clothing and all things boho, exotic eco-chic boutique hotels, vegan smoothie bars, and luxury yoga retreats. What's amazing is that in spite of all this growth Tulum still has managed to retain the wild rugged adventurous side of it. Tulum town is still affordable for the budget backpacker and long term travelers, and there a still a few camping sites close to the cenotes on the outskirts of Tulum.
I spent a week solo tripping in and around Tulum hopping around the one of a kind cenotes, exploring the Mayan ruins, scuba diving with bull sharks, partying it up in Tulum town, gorging on all those lip-smackingly delicious Mexican tacos and soaking up the winter sun on the beaches in Tulum.  If you're looking for an adventurous vacation with a dash of boho chic luxury then I cannot recommend Tulum enough to you.
Here are twenty photos to inspire you to book that flight there NOW before its hit by mass tourism like Cancun.
For me, Tulum is the Bali of America! It'll always be my happy place!
Read Next