The hardest and most challenging part of planning a first-ever solo trip is actually convincing yourself to go! It was no different for me either as I confronted my deepest fears. I was scared of the unknown and petrified of being alone. I had sleepless nights coming to terms with my decision even after I had booked my flights. That's how strong you've got to be! But once I was gone, there was no looking back. And now that I've experienced it many times, let me warn you, travelling solo is an absolute addiction and once you're hooked on, you might never want to travel in large groups again.
Here's a step-by-step guide to planning your first 'Do It Yourself' solo trip.
Yes, you can plan your own trip without the help of any travel agency or holiday planner! I will use my recent solo trip to Indonesia as an example of how I went about the planning process.
DECIDING WHERE TO GO
This decision is usually driven by multiple factors such as budget, time of the year, your personality and the type of trip you're looking to go on. Are you looking for an adventure trip, a cultural trip, a relaxing beach holiday or a foodie trip? The options are many, so don't be afraid to explore.
I needn't tell you how to spend your money or how long to go for, but for me, it's all about experiencing things. When I'm on a budget I tend to go somewhere closer unless I really find a discounted fare. This helps to cut down the cost of travel and leaves me with enough money to fully explore that place and experience all that it has to offer.
If time is a constraint, I recommend travelling to fewer places but doing them well rather than going for quantity over quality. More importantly, when choosing a destination, don't just blindly follow the crowd. Try exploring the path less travelled. Truly ask yourself what makes you happy? And there is no wrong answer.
In the case of Indonesia, I considered the time of the year and budget while narrowing down my destinations and soon found it to be well-suited to my above-mentioned criteria. Besides, as an Indian passport holder, it did not require me to go through the hassle of applying for a visa in advance and allowed a 30-day visa on arrival without any fees.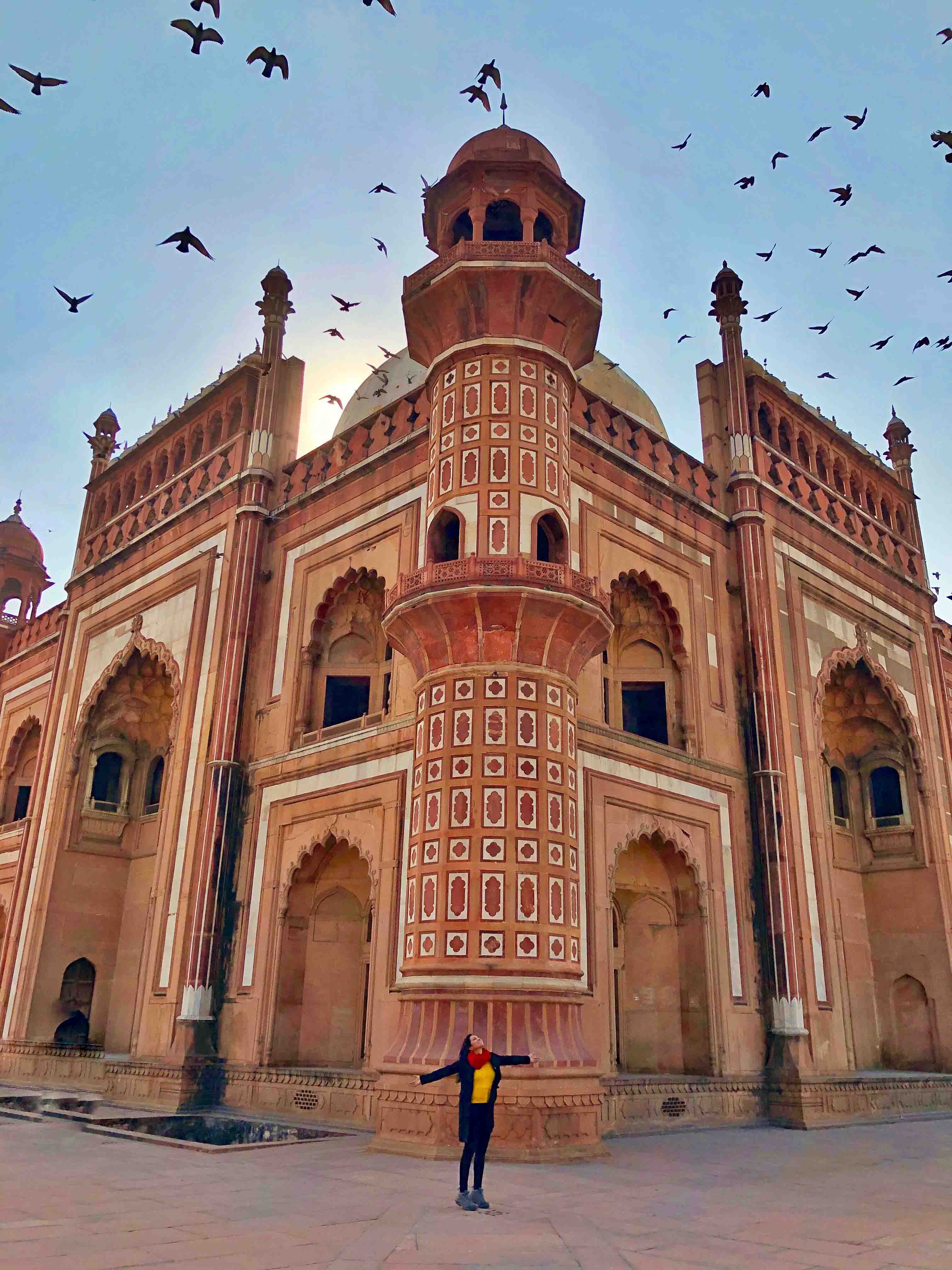 INITIAL RESEARCH
This is the most exciting part. When I'm not sure of where I want to go, I usually search for keywords like 'best places for solo female travellers' or 'top 10 solo travel destinations in Asia'.  While skimming through the results I mainly look for blogs to get an honest and objective point of view. If I like any of them, I immediately bookmark it in the travel folder of my web browser.
After zeroing on Indonesia, I further searched for keywords like 'solo travel blogs Indonesia' or 'things to do in Bali blog' or 'places to see around Bali'. While doing so, I also stumbled upon Lombok, Gili Island, Nusa Islands, Flores, Raja Ampat, Yogyakarta and was tempted to cover it all. Given my time and budget constraints, however, I finally narrowed it down to Flores, Gili Islands and Bali because of its proximity to each other and relative ease of getting there.
As a visual medium, I highly recommend using Pinterest and Instagram for your research when exploring ideas for a new destination.
In doing research for one place, you might come across interesting tidbits about other destinations as well. I create folders on Instagram and pinboards on Pinterest, which enable me to stay organized and allow quick access to recall that material when I'm exploring ideas for my next trip.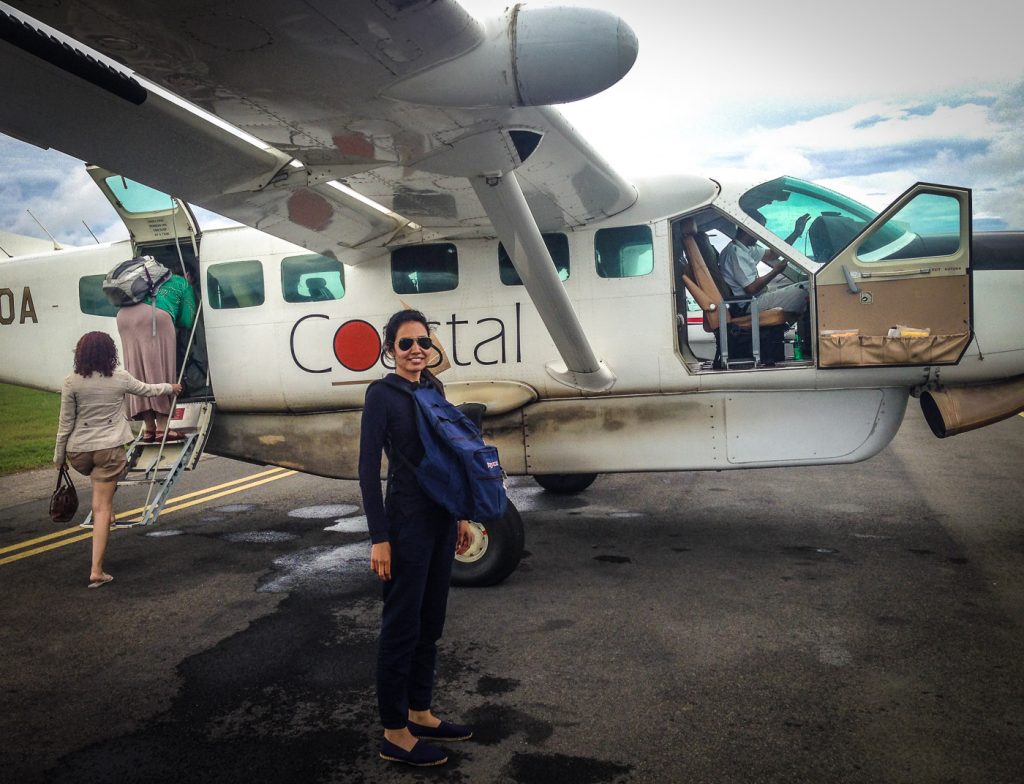 BOOKING YOUR FLIGHTS
My go-to websites for international flight bookings are Skyscanner and Kayak. Since my dates were flexible I chose to fly on days where the fares were the lowest. Always check for various combinations including round trips and multi-city trips. As luck would have it, I scored a super promotional deal on Air Asia's inaugural flight direct from Mumbai to Bali.
It is recommended to search for tickets in 'Incognito' or private browsing mode so that you don't unintentionally end up hiking the price of your own ticket because of the cookies saved by your web browser.
But keep in mind, some low-cost carriers will not show up in the search results for these travel aggregators, which may pose a challenge. For example, in Indonesia, I flew with Lion Air, a low-cost carrier, on one of the internal flights from Labuan Bajo to Lombok. I only found out about it when I did a deeper search using the keywords 'local airlines operating in Indonesia' and then came across Traveloka, a travel booking website through which I eventually booked my tickets.
Keep the flight timings in mind before you book. As a solo female traveller, it is always safer to land in a new place during the day, even if it means buying a slightly more expensive ticket.
TIME FOR SOME INTERNAL RESEARCH 
It's important to allocate time to activities and things you want to do in each place you visit so that you don't miss out on your checklist of things to do.
In my case, I continued my research with keywords like 'best places to stay in Flores', 'top 10 things to do in Bali', 'Gili Islands blogs', 'commuting in Bali', 'vegetarian-friendly places to eat' and so on.
Based on such research, you'll be able to finalise your itinerary at a micro-level and also decide specific things such as how many days you wish to spend in each place, the neighbourhood you wish to stay in, things/places to explore etc. Again, save all the informative links for future perusal/reference.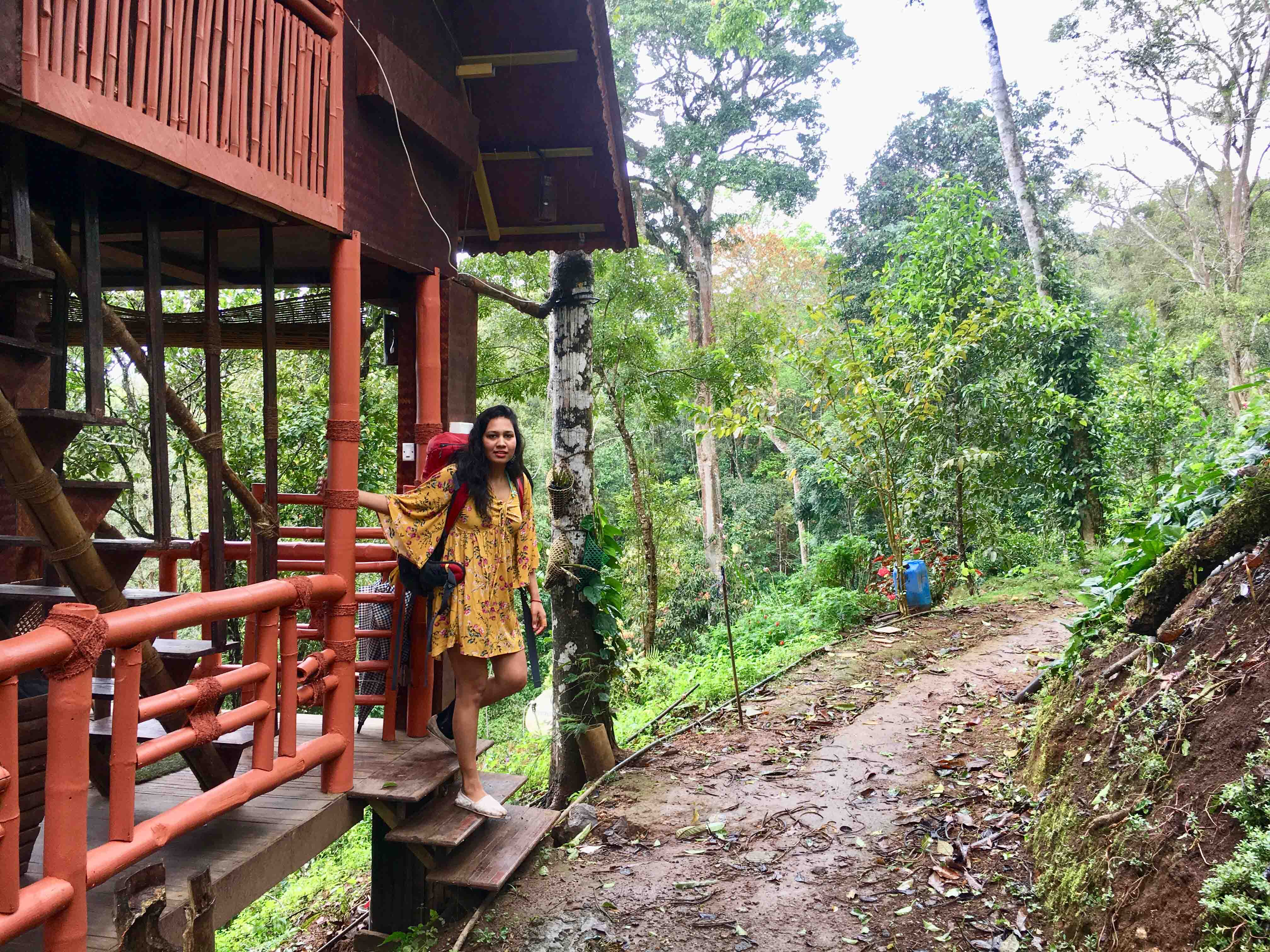 BOOK YOUR STAY
For a first-time solo trip, I suggest booking all accommodations in advance so that you have one less thing to be worried about on the trip. I use a combination of Booking.com, Airbnb, Hostel World, Agoda and Trip Advisor.
Especially when I travel solo, I like to stay in hostels or homestays because I believe it's a great way to meet and interact with other like-minded travellers and locals. 
It's always a good idea to cross-check rates and reviews on different booking portals before choosing one. It is preferable to find accommodations that offer favourable cancellation policies so that it gives you the flexibility to move things around in your own itinerary if need be.
As a first-time solo female traveller, choose accommodations in the city centre or in busy locations that have excellent reviews with regards to safety.
Use google street view to check out the neighbourhood. You'll get an idea of what's around and therefore will be more confident about your surroundings when you first arrive at a new place.
Last, but not the least, don't forget to leave your own review as a courtesy to those travellers coming after you.
PACK YOUR BAGS AND GO!
Needless to say, pack according to the destination and activities you intend to do. In my case, I was hiking and diving in at the start of the summer in equatorial Indonesia. It's also good to check the weather forecast for the entire duration of your stay.
Since I mostly stay in hostels and travel by public transport on my solo trips, I prefer to carry my backpack than move around dragging a suitcase. I recommend choosing whatever you are comfortable with and only suggest that you pack as light and sensibly as possible.
Please leave all valuables at home. Remember you are on a SOLO TRIP, be wise!
After you've been on one solo trip, believe me when I say, there's absolutely no stopping! You'll feel the liberation on a whole new level.
Have you been on a solo trip before? Are you ready for one yet? Share your experience in the comments below.
Read Next