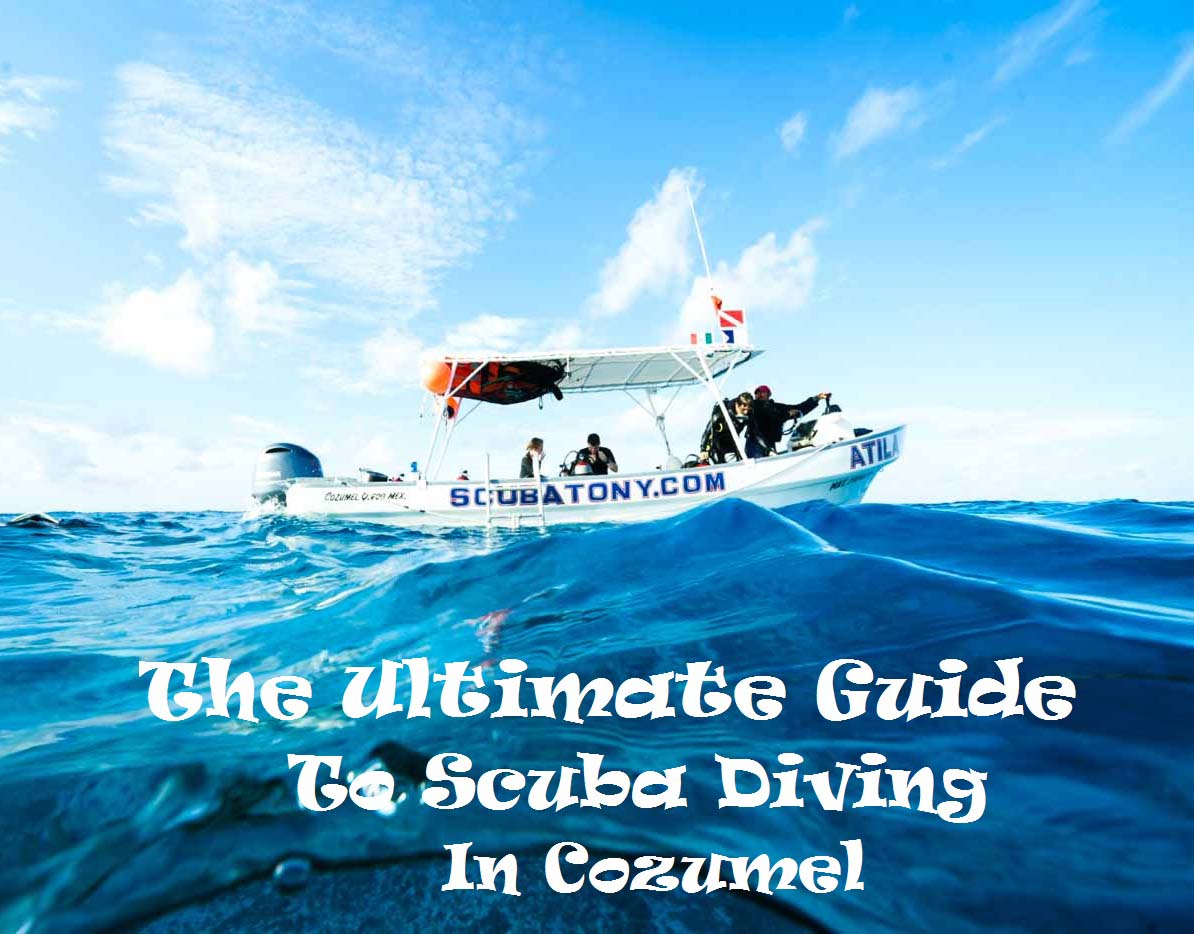 In 1961, Jacques Cousteau (oceanographer, researcher, and inventor of diving devices) visited Cozumel and declared it to be one of the most spectacular diving sites in the world. It was after this, that people from across the globe started visiting Cozumel to explore this underwater Caribbean treasure.
Whether you are a pro-diver or a first-time snorkeler, the island is surrounded with underwater sites accessible for all levels. The reef system around the island is a part of the Mesoamerican Reef System (second largest in the world) and is protected by the Cozumel Reefs National Marine Park.  These reefs are home to 26 coral species and more than 500 species of fish. The marine park is best known for its spectacular water clarity and drift diving where you feel as if you are effortlessly floating away in a lazy river of an amusement park but instead, here it is underwater.
On my recent trip to Mexico, I knew I had to check "Scuba diving in Cozumel" off my bucket list and experience first hand what Cousteau had discovered over 5 decades ago. Therefore, although I was on a very tight schedule, I made sure I hopped over to Cozumel even if it was just for a day to go diving with Scuba Tony, which I cannot recommend enough!
To say the least, it was totally worth it and I cannot wait to go back for more!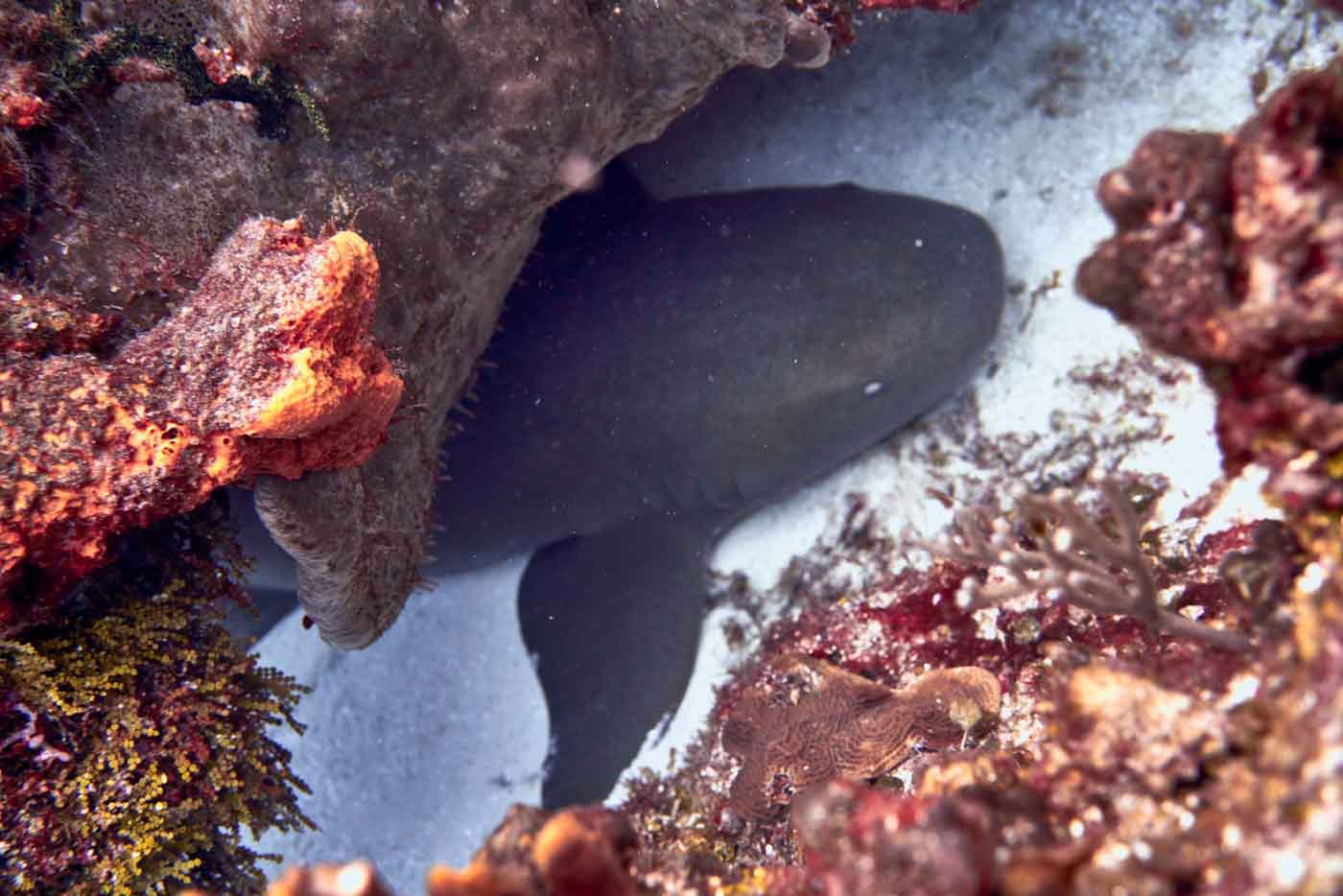 Photo Credit
I did 2 x 2 tank dives that day, 2 dives in the morning and 2 in the afternoon. I got to experience 4 dive sites: Palancar Bricks, Paso del Cedral, Palancar Gardens, and La Francesa all of which blew my mind away. I couldn't believe the magnanimity and splendor of the colorful coral formations. Wading in and out of these coral caves was exhilarating and my favorite part. I even saw a seahorse for the first time.:)
Here is everything you need to keep in mind while planning a scuba diving trip to Cozumel.
ABOUT COZUMEL
Cozumel is a Mexican island, located just off the east coast of the Yucatan Peninsula and a short ferry ride across Playa del Carmen. The island has a blend of Mexican and Caribbean vibes and therefore is appealing to all sorts of travelers, from diving enthusiasts and nature lovers to cruise ship passengers or those simply seeking a relaxed all-inclusive resort vacation. If you ask me, I found the island a bit too touristy for my liking and wouldn't consider going there had it not been for the outstanding scuba diving it offered.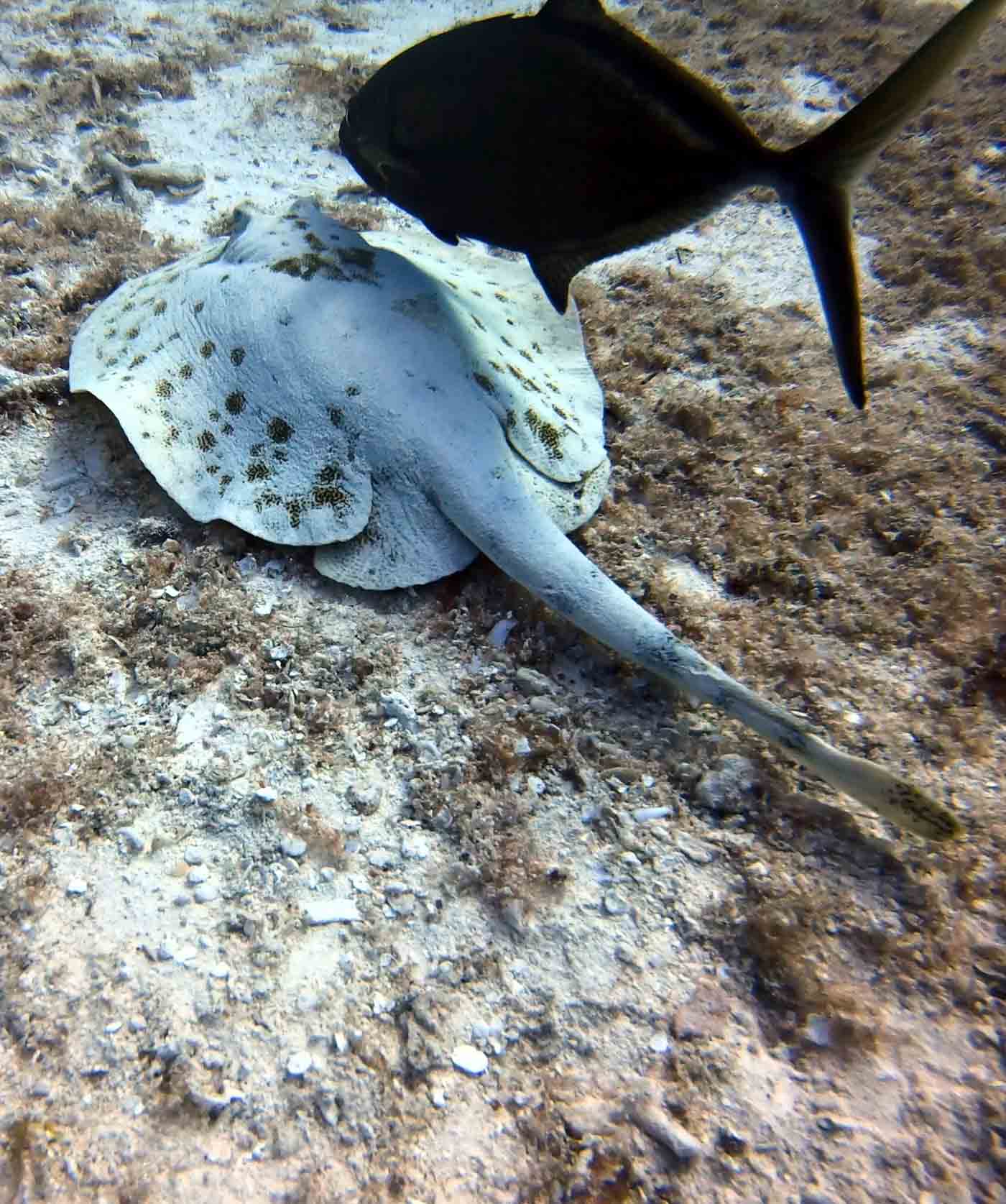 GETTING TO COZUMEL
There are two options here:
By Air
Cozumel has its own international airport (CZM) that you can fly into, which is connected to the USA or mainland Mexico. This is a good option if you have less time and only plan to visit Cozumel, a lot of people do week-long dive trips to Cozumel and back. I met a gentleman on my boat who had been visiting Cozumel every year for a week for the past 13 years only to dive, that's how much he loved the diving there. He must definitely have been related to Cousteau! 😉
By Boat
Fly into Cancun International airport (CUN). You will definitely find better flight connections to this one. From here you can take a cab or an Ado bus to Playa Del Carmen and then catch a ferry across to Cozumel. There is an Ado bus every half an hour or so starting right outside the airport. It is a very comfortable air-conditioned bus and even offers wifi onboard. The journey takes about an hour to reach Playa del Carmen and costs Pesos 198 (USD 10). About 500 meters from the bus terminal is the ferry terminal in Playa Del Carmen. There are ferries every hour between 7 am and 10 pm and cost Pesos 400 (USD 20) for a round trip. Be sure to bargain and you might get it for cheaper, but this is the maximum you should be paying. The ferry ride is about 30 minutes.
Option 2 is better because you will have better flight connections and you could also base yourself in Playa Del Carmen and do just a day trip to Cozumel if you don't have much time like I did.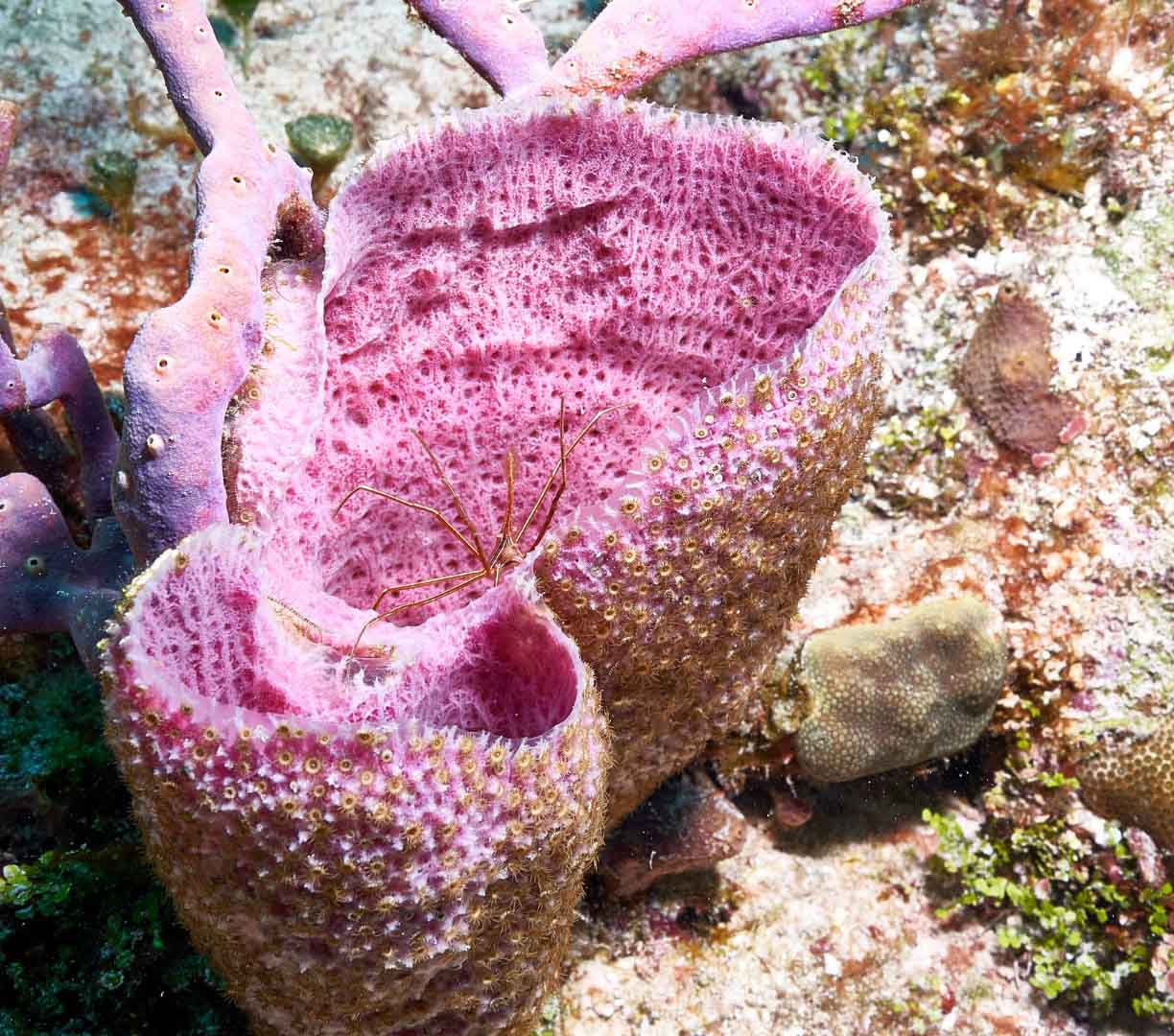 Photo Credit
BEST TIME TO GO SCUBA DIVING IN COZUMEL
Cozumel is a year-round destination, where water temperatures remain constant (27- 30 degrees Celsius) pretty much all through the year. December to April is considered the best time to visit Mexico and therefore is the busiest time to visit Cozumel.
The Bull Shark sighting season in Playa Del Carmen is between November and February,
so if that's also on your list of, plan accordingly. I was there in early December and the weather conditions were simply perfect.
I did my bull shark dive in Playa Del Carmen with Octavio Bull Shark Diving and highly recommend him as well. 
If you choose to go in summer from May to November, expect it to be slightly warm and humid. This is officially hurricane season in Cozumel, although the last one was in 2005. All the same, keep an eye out on the forecast beforehand. On the positive side, it will be less crowded and you'll score better deals on diving and accommodation for sure. Also, it will be Whale Shark season in summer.
My next trip back will now definitely be during the Summer.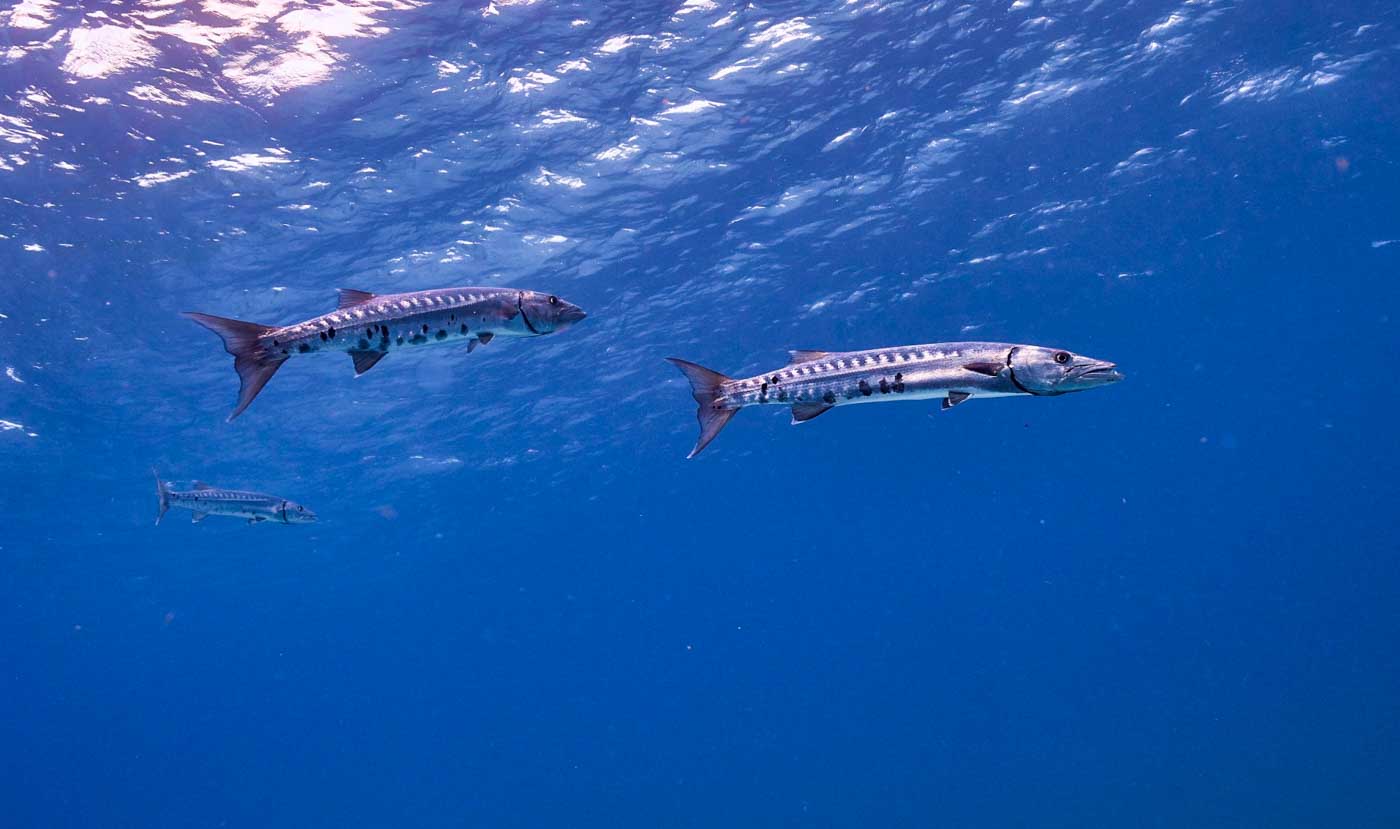 Photo Credit 
SCUBA DIVING IN COZUMEL
Believe me, when I say this, I've done my research and after my first-hand experience, I cannot recommend Scuba Tony enough to you. I was so impressed by their safety standards and the equipment they provided, which as you all know after the disaster in Sipadan- Borneo is topmost priority for me. You can read about my experience with Scuba Tony on the link below: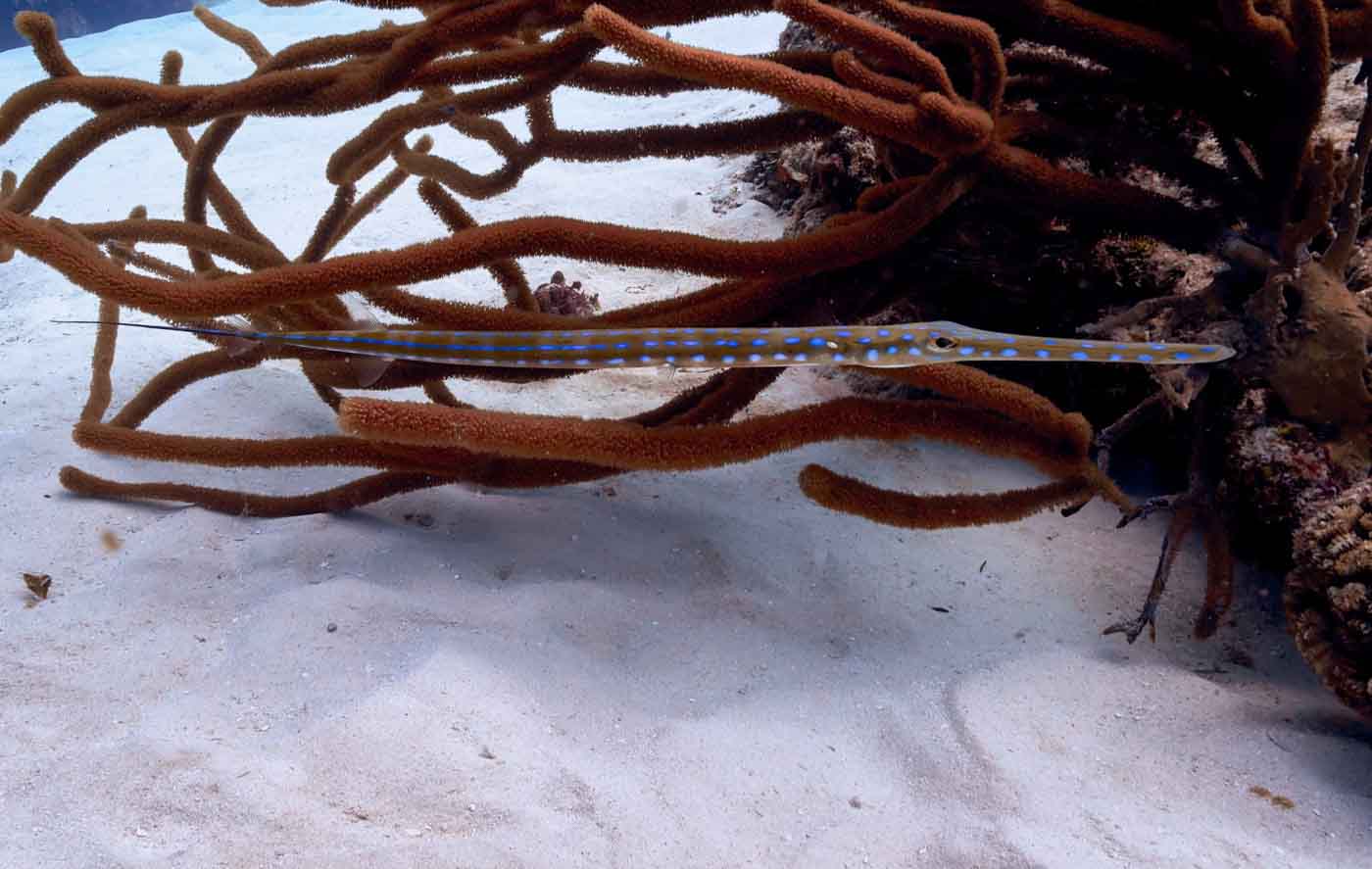 Photo Credit
HOW MANY DAYS ARE ENOUGH TO DIVE IN COZUMEL?
There is nothing like too many days when you are out diving. If time was not a constraint on my last trip, I'd definitely liked to have spent at least a couple of more days to explore the other dive sites in this biosphere. Oh well, now I have a reason to go back. But think anything between 3-5 days would be good to enjoy the diving in Cozumel.
BUDGET FOR SCUBA DIVING IN COZUMEL
An average 2 tank dive should cost you approx. Pesos 1735 (USD 90). The more days and more dives you sign up for, the better the deal you'll get. Accommodation in Cozumel can be as low as Pesos 230 (USD 12) a night for a dorm bed in a hostel, to Pesos 9655 (USD 500) for an all-inclusive resort, the choice is yours.
ACCOMMODATION IN COZUMEL
There are a plethora of options available in Cozumel. From hostel bunks to Airbnb to hotels to fancy resorts. Booking.com can sort you out for all budget options. If you decide to go in winter, try to book as early as possible to get the best deals during the peak season.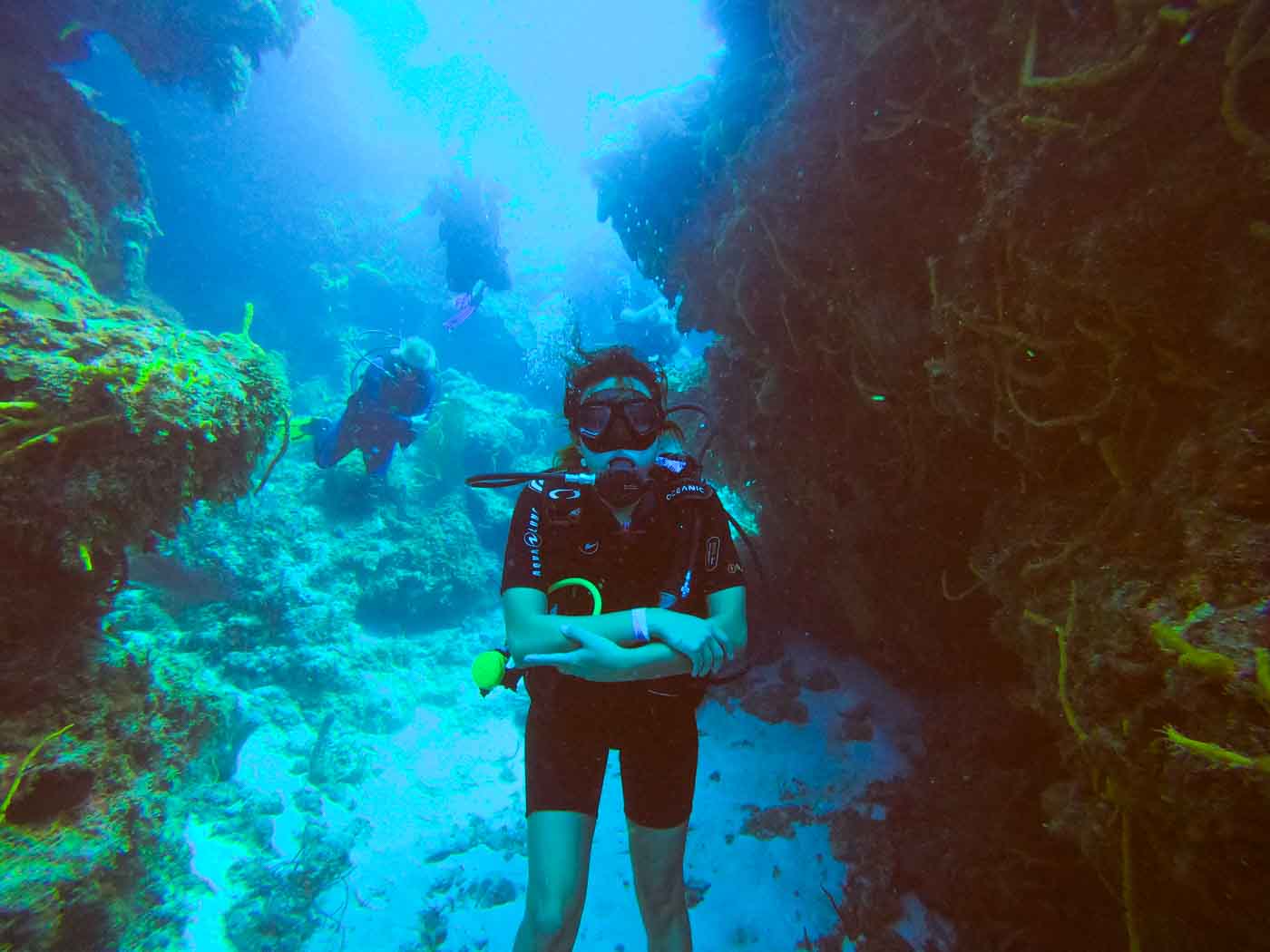 OTHER TRAVEL TIPS FOR SCUBA DIVING IN COZUMEL
US dollars are accepted almost everywhere in Cozumel but the exchange rate you get may not be the best.

I highly recommend you hop on to a ferry to Playa Del Carmen for the bull shark dive if you are there in winter. It was really worth it and almost guaranteed that you will see them.

Make sure you have at least an 18-hour gap between your last dive and your flight out of Cozumel

Spare a few days to explore the cenotes in the Yucatan Peninsula
If you have any doubts please feel free to leave a comment below or email me.
Hope you love and enjoy Scuba Diving in Cozumel as much as I did. 🙂
Read Next