In the past couple of years, the Chadar Trek has gained considerable popularity. This sudden change has led to an influx of tour operators jumping the gun to cash-in on the demand and are offering to conduct this trek without any experience. A lot of them are neither well-equipped nor well-prepared to make safety their the topmost priority. It was only at the end of my trek did I realise how truly dangerous the situation was and how ill-equipped my trek organisers were.
Before booking your trip, asking tour operators the following questions might help you make the right choice:
GROUP SIZE
What is the ratio of guide to trekkers? We were sadly 18 trekkers, accompanied by only 2 guides along with 13 porters. This is a terrible ratio. In case of an emergency, which there could be many on this route, there wasn't even a 1:1 ratio. Often, the group was split up since everyone could not maintain the same pace (obviously) and there were smaller groups that had no one supervising them for 2 kms at a stretch. This can be very unsafe since there is no means of communication. The group size should not be more than 8-10 people or at least one guide for every four trekkers.
TREK LEADER'S PAST RECORD
Is he/she 'specifically' experienced and qualified to lead the Chadar Trek? When we reached the final destination of Nerak, I was shocked to find out that it was also the first time our trek leader had made it this far.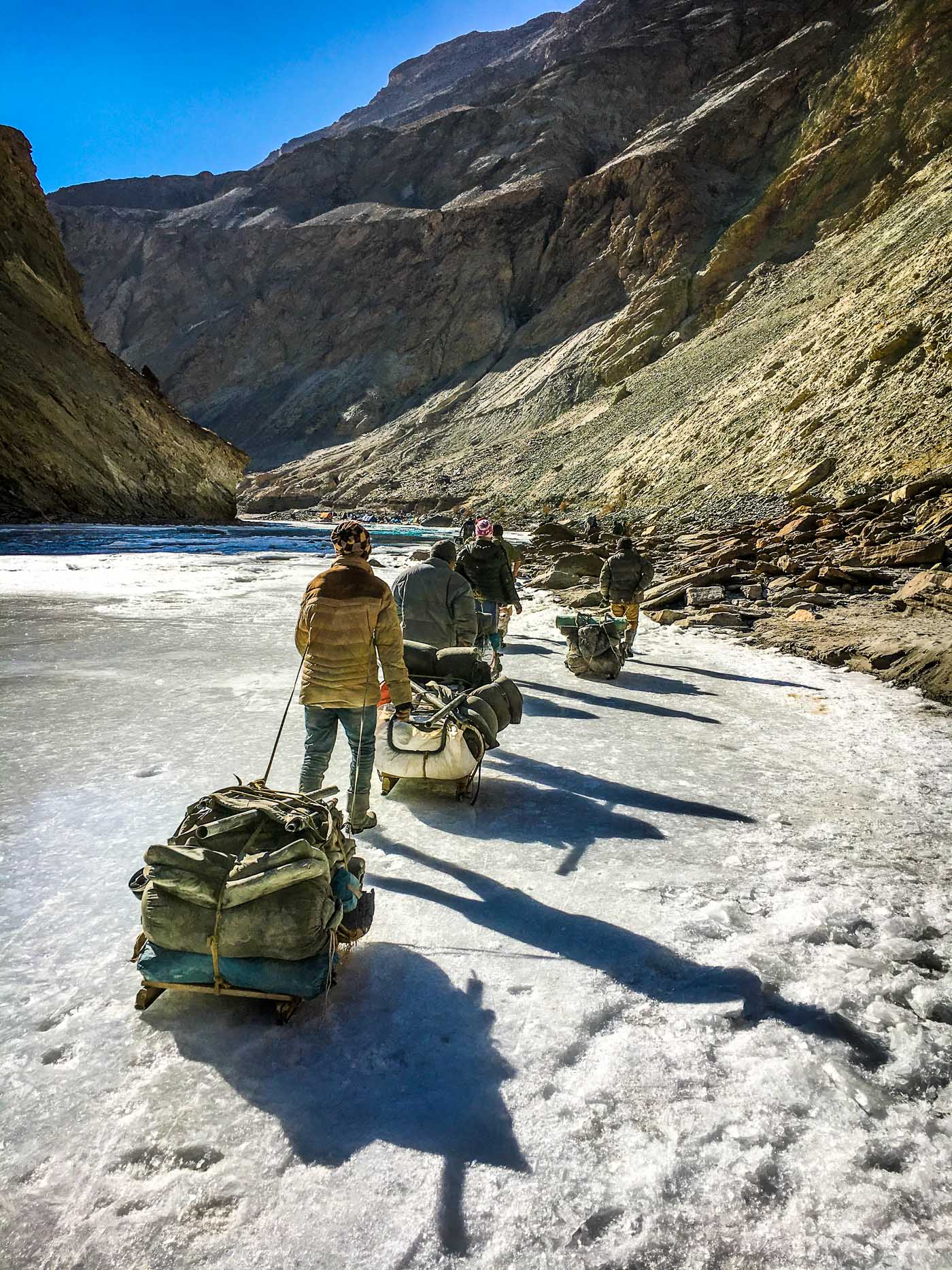 SAFETY PROCEDURES
Ask about the safety procedures adhered by the company in times of medical emergency or evacuations. Shockingly, my trek leader did not have even a basic medical kit let alone oxygen cylinders (they claimed they would carry prior to the trek). I only found out about this when I twisted my foot on the 5th day and needed a crepe bandage. Double check this before your trek begins in Leh despite all their prior assurances.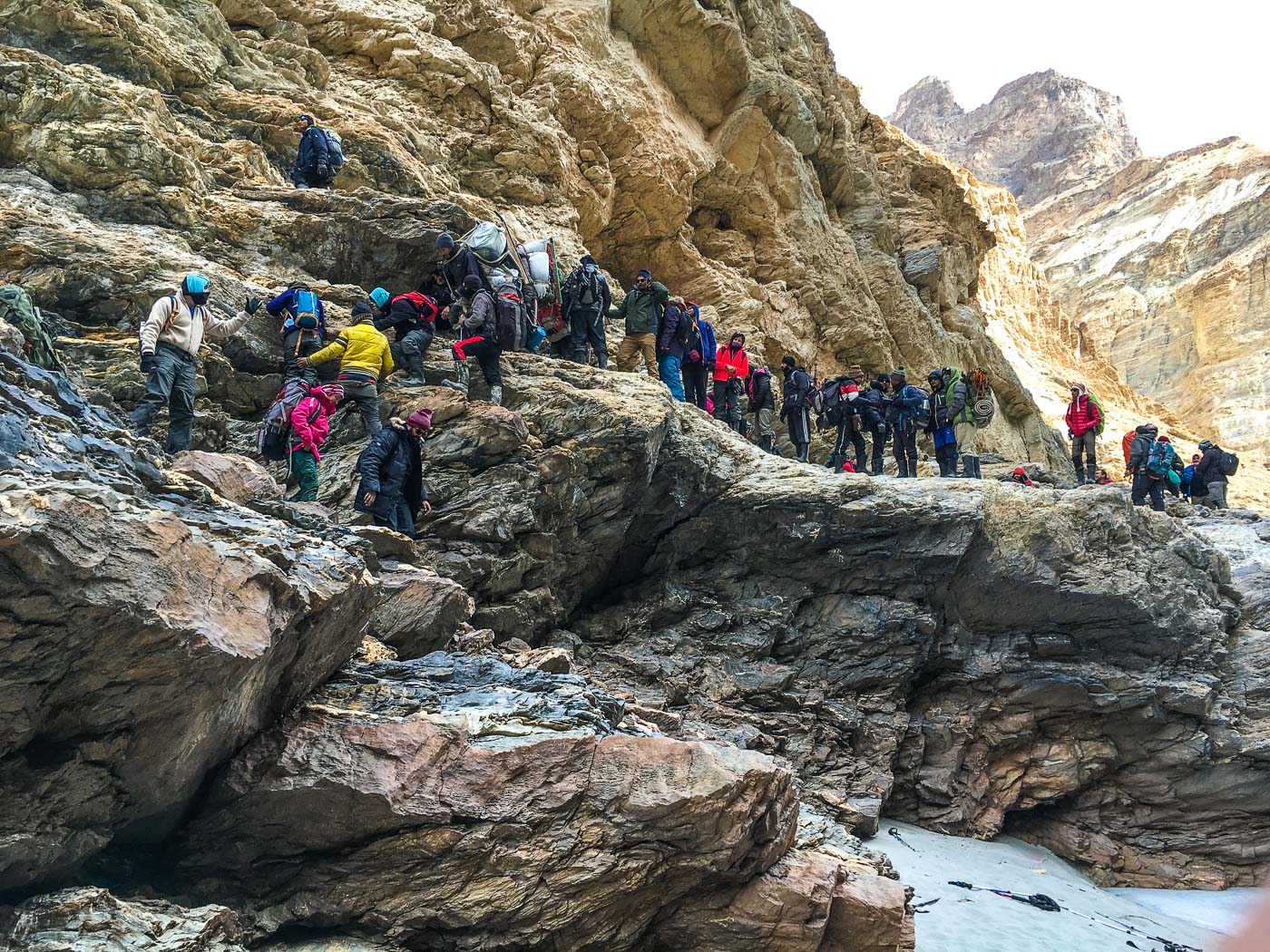 EQUIPMENT PROVIDED
Ask about the condition and quality of equipment they would provide for tents, sleeping bags and inners and then check whether they are compliant with the weather conditions over the trek. Some of the sleeping bags we got were literally wet or torn and to our annoyance, the tent would be full of feathers/wool in the morning.
They promised to provide crampons for the trek in Leh, but once we got there we were conveniently told the government had banned the use of crampons on the river. This was a game changer as crampons are super important and crucial for walking on ice. To make matters worse, while we slipped and slid on the ice, I saw a lot of people from other groups that had crampons on and no questions were asked.
Packing warm and layering up is also a key on the Chadar trek, which I realised the hard way. Check out the packing list I've put together so that you are better prepared than I was.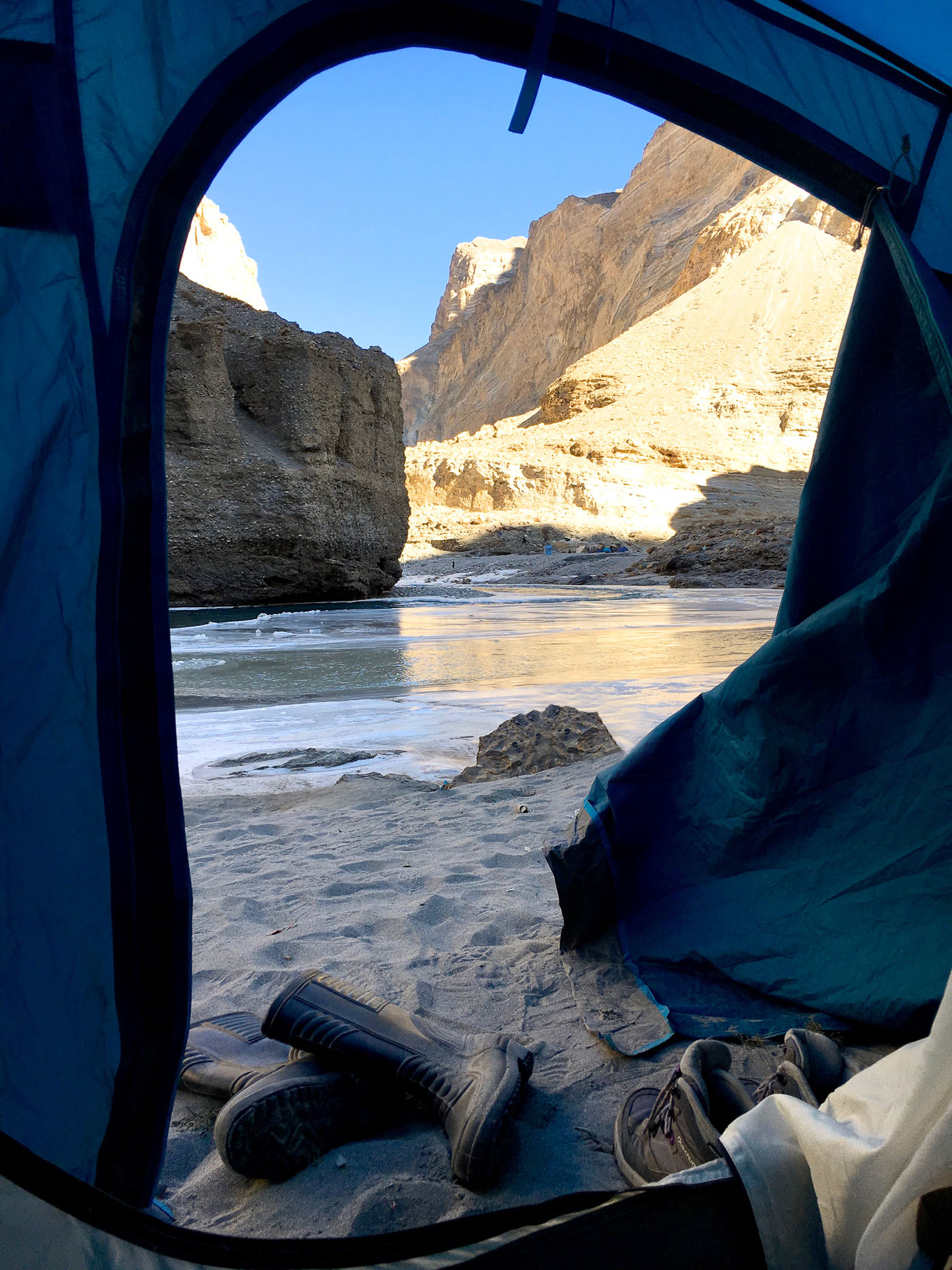 MEAL PLAN
Ask what kind of meals will be provided on the trek. A lot of our meals were just "Maggi" noodles, which is just not nourishing at all. Given the weather conditions, distances to be covered and the difficulty of the trek, you need to be provided with protein and carb-rich meals at least twice a day. Do carry some healthy snacks like granola, dry fruits, nuts and chocolates to keep you going. You will get sick of the food very often.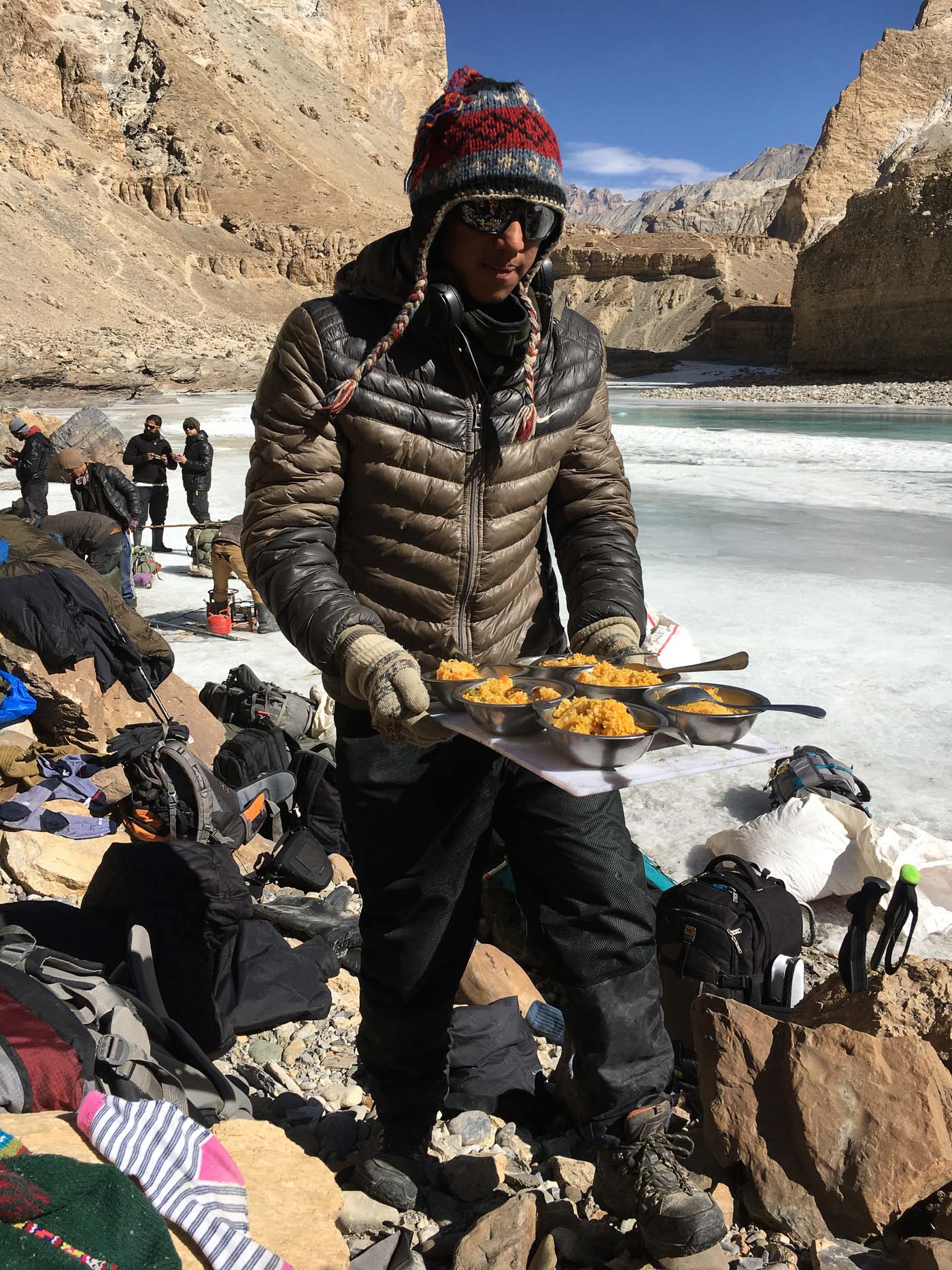 ACCOMMODATION IN LEH
Find out about the guest house/hotel they are going to put you up in before and after the trek, and then check the reviews online. We were put up in Dolma Guest House that in -10 degrees weather, did not even have hot water in the bathroom, leave alone central heating.
I signed up solo for this adventure with Trek the Himalaya. Our group survived and conquered the Chadar in spite of the ever-changing weather and ice formation on the river. Despite the mismanagement and negligence of the tour operator we survived, and that itself, in my opinion, made us all WINNERS.
Having said all of the above, the 8 days on the Chadar were by far the deadliest, but then again, I've never felt that alive ever!
This one is definitely not for beginners. But if you consider yourself physically and mentally strong enough to withstand the harshest conditions of mother nature, this is your challenge. In return, you'll get an epic story of legends that you'll be proud to narrate to your grandchildren, who sadly might not get to experience the Chadar, thanks to Global Warming.
If you have any questions, please leave a message in the comments below and I shall be glad to help you plan your trip as much as I can.
Read Next