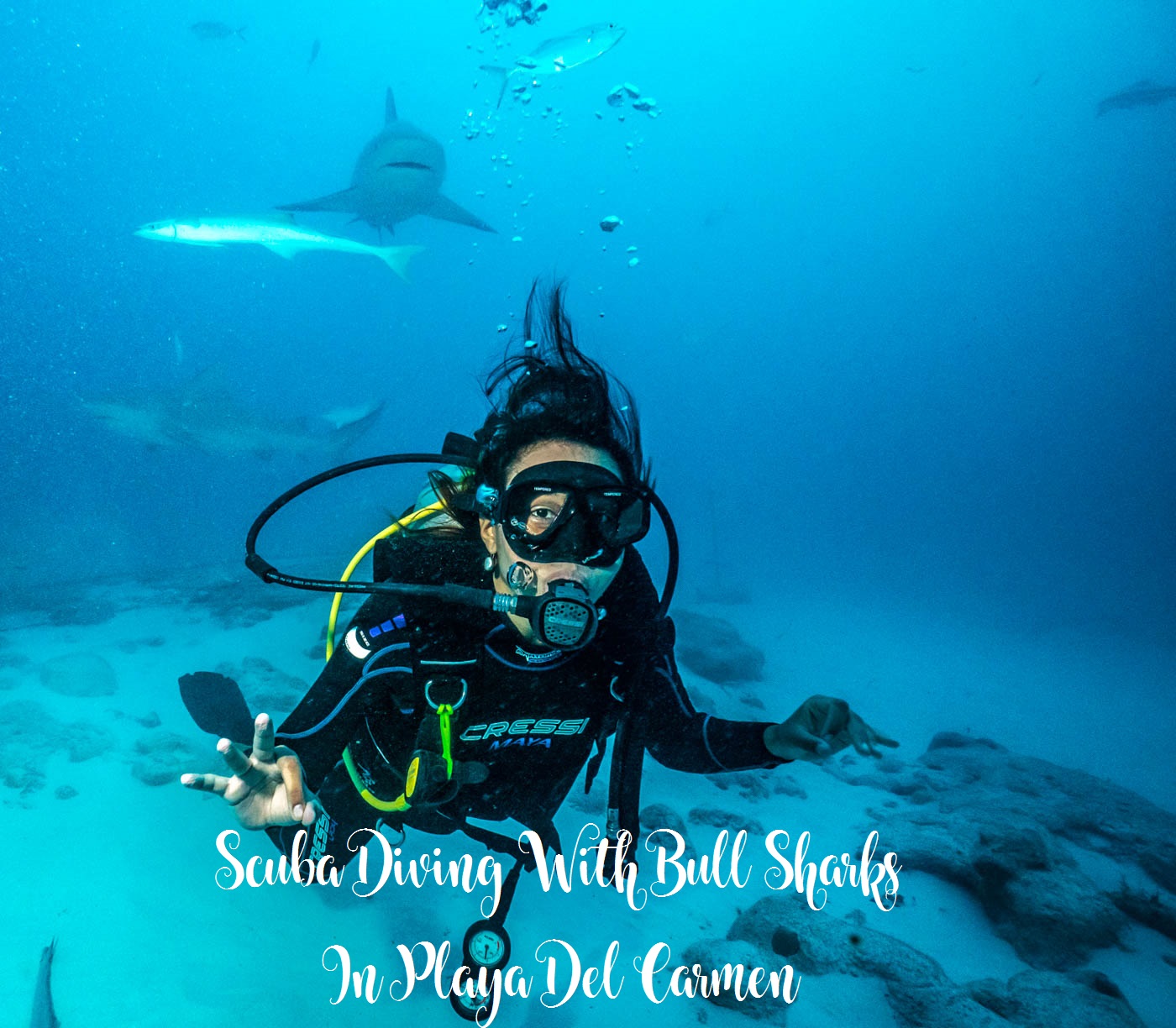 Scuba diving in the Yucatan peninsula was one of the mains reasons I was drawn to Mexico.
I had heard of all the amazing dive sites in Cozumel, which is known for being the second largest reef system in the world. As luck would have it, while doing my initial research I also realized I was going to be in the Riviera Maya region smack in the middle of the Bull Shark season. Yes, you read right BULL SHARKS, creatures that have survived for more than 450 million years! Oh my God, as scary as that sounds, there was simply no way I was missing this opportunity of scuba diving with these majestic pre-historic species! This was going to be one for the record, even if it meant going solo. Yeah, you can call me crazy! 🙂
And just like that Bull shark diving in Playa Del Carmen in Mexico recorded my 50th dive in my 30th country, solo!
I couldn't have asked for any better!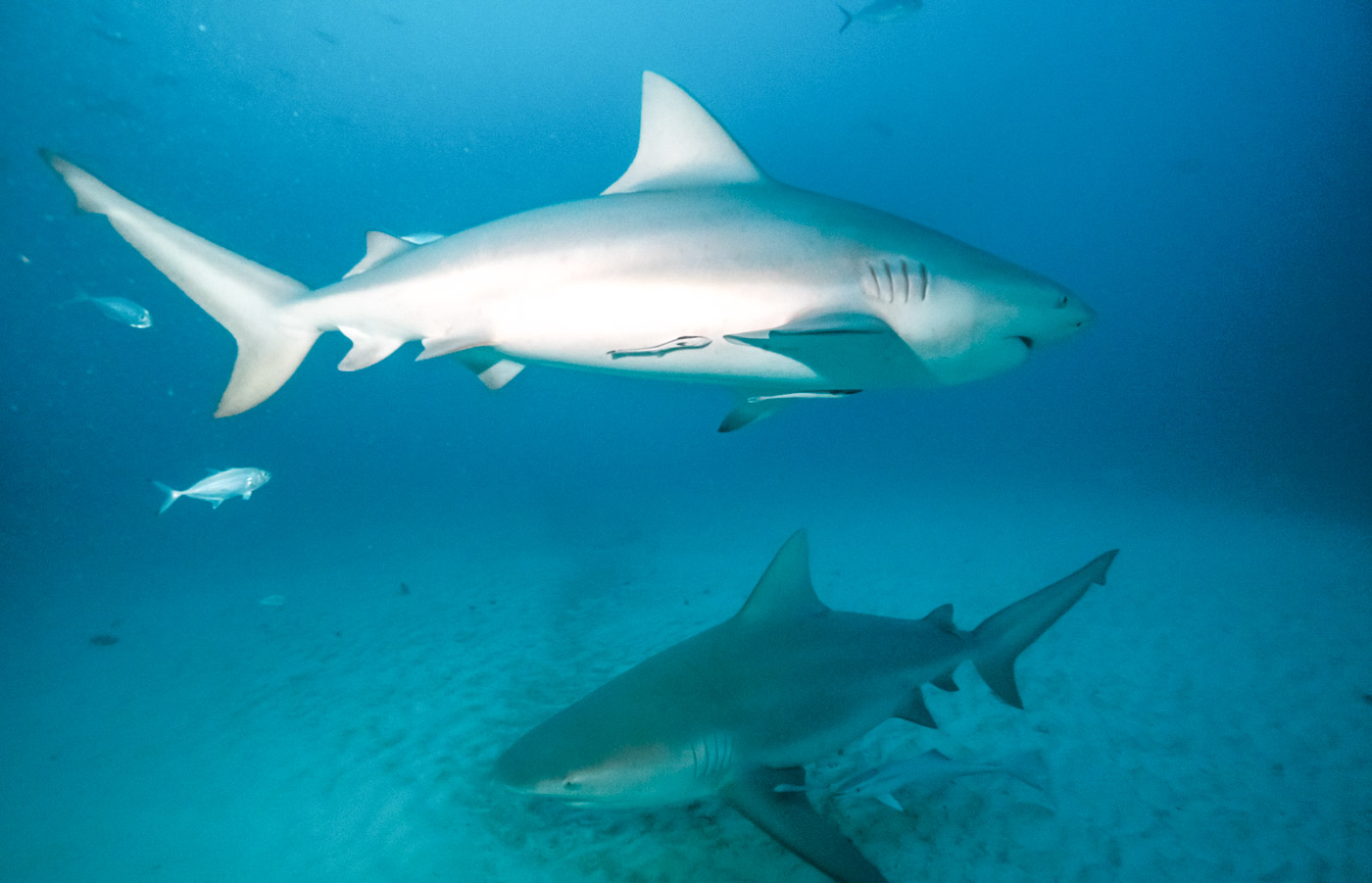 A LITTLE ABOUT BULL SHARKS
Bull Sharks have the ability to swim in salt water as well as fresh water. This is because they have a special gland in the kidney, which allows them to hold salt water in their bodies and expel the sweet unlike the cells of other sharks which explode and lead to their death. This, coupled with their penchant for the shallows, where they find more food, makes them more likely to meet people.  Bull sharks can be found in many lakes and rivers around the world like the Amazon in South America or even in the Ganges in India.
In the Pacific, bull sharks are found from Baja California to Ecuador and Taiwan to Australia and New Zealand. In the Atlantic from the Caribbean to Colombia, and Venezuela to Brazil.
In Mexico, in the state of Quintana Roo, every winter from November to February, pregnant female bull sharks return to their preferred breeding grounds in the shallower waters along the coast of Playa del Carmen to give birth. The water here is cooler and they leave their offspring in the mangroves, while they go looking for food. Why only females come to this region and why only in the breeding season is an answer that we're still not sure of.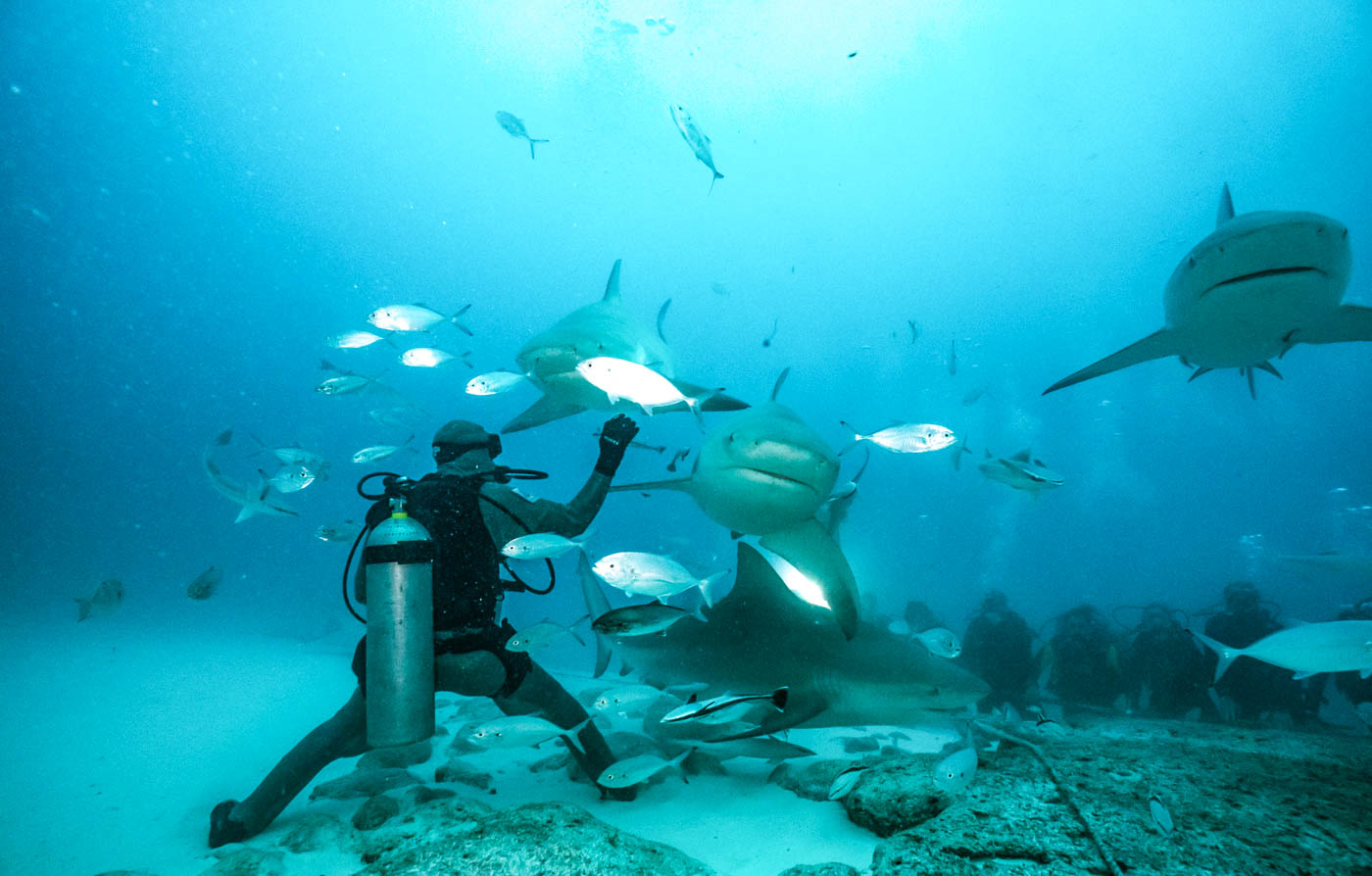 SCUBA DIVING WITH BULL SHARKS IN PLAYA DEL CARMEN
The bull shark dives take place about 100 meters off the beaches of Playa del Carmen. The dives are deep but done in a very orderly and responsible fashion. Bull sharks are found at 25 mt. deep in a sandy area with currents where the water temperature is 26 C- 27 C and the visibility ranges from 15 mt. to 40 mt.
There is nothing more adrenaline pumping than coming face to face with a bull shark. When it comes to such high-risk adventures, it is most important for me to make sure I trust the dive instructor 100%. There may be several companies that pop up every year in Playa del Carmen who might be willing to do it cheaper, but I would not recommend anyone but Octavio at OctavioBullSharkDiving, who is not only a local PADI certified dive instructor for the last 20 years but also is an expert at understanding shark behavior. He is one of the original divers to first dive with bull sharks in Playa Del Carmen. I contacted Octavio after doing some research online. It helped that he also came highly recommended by Sarah from GirlsThatScuba.
I owe it to Octavio and his team for this once in a lifetime experience and for making sure our safety came first. This is one adventure I would not look for a cheaper option but choose the safest and the best available.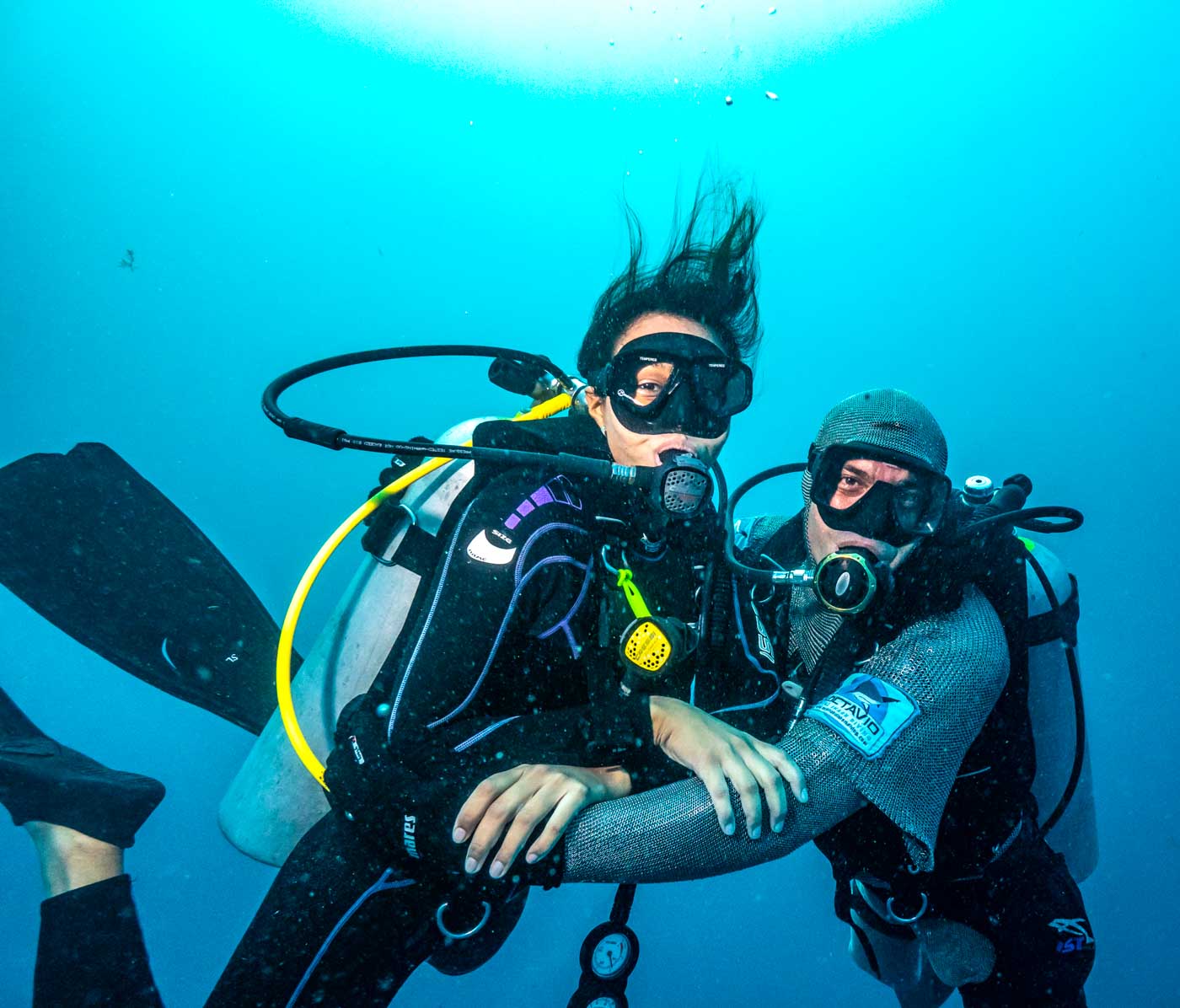 Please note that bull shark diving in Playa Del Carmen is a baited dive. This means that the bull shark feeders go down with dead fish as bait to allure the sharks to come closer to the divers so that we all get a chance to really admire the beauty of these gentle giants. This way it is almost guaranteed that you will see bull sharks in the wild.
There is an ongoing debate about baited dives. I have to agree with Octavio who says, "a shark alive is worth more than it is dead. The fishing industry kills over 100 million sharks a year to supply the 'shark fin soup market'. Fatal accidents to humans by shark attacks are only 10 a year. Clearly, we humans are the monsters! If by feeding sharks, we are making them 'lazy' and providing them with food, then why are they going away in February and not staying for the whole year?" In my opinion, each diver that sees and learns about sharks up close in the wild could be one more person on our planet petitioning to save these species from extinction.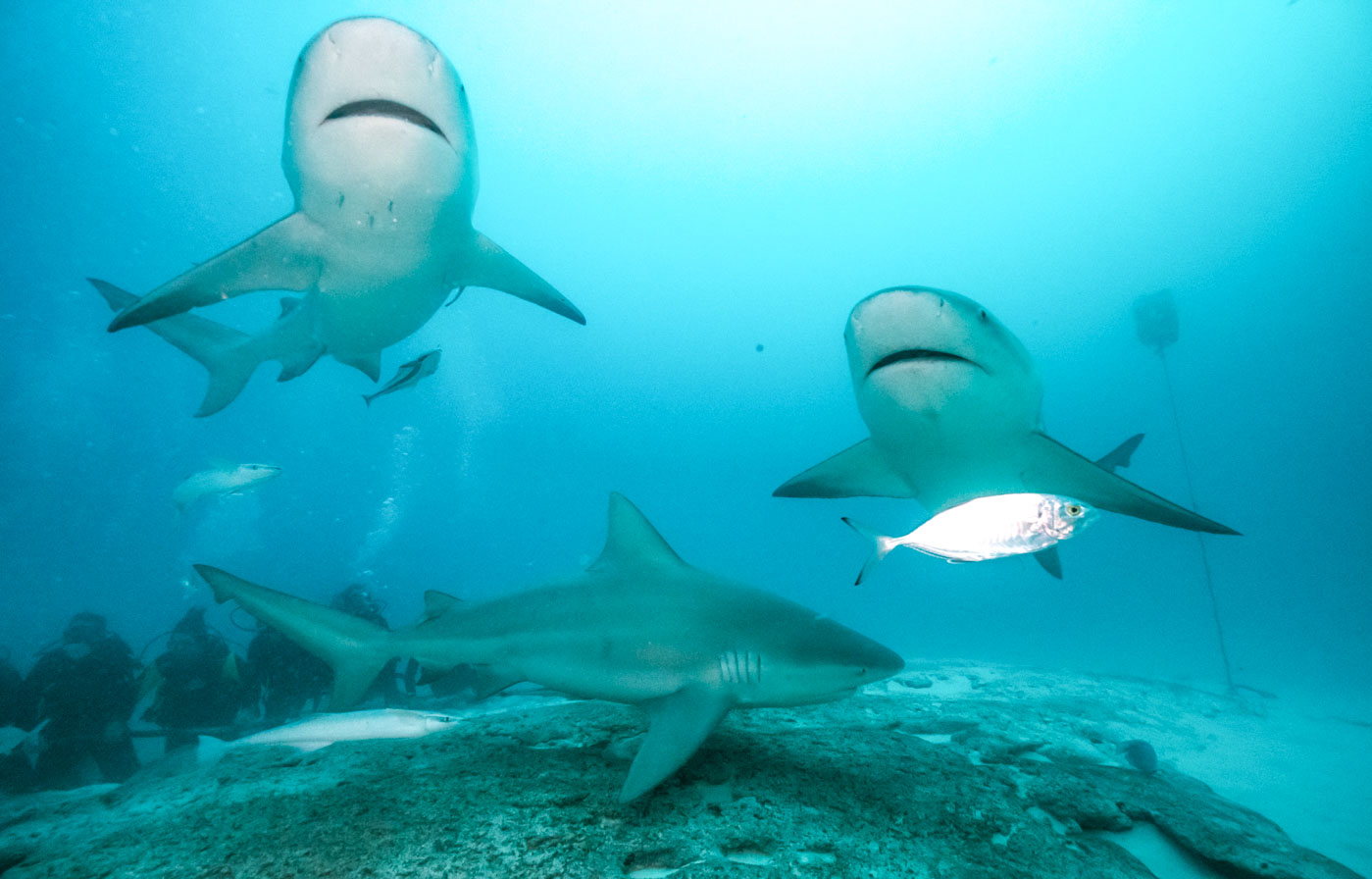 WHAT TO EXPECT
You will be thoroughly briefed about how to tackle this 'high-risk adventure dive with bull sharks' at the dive shop and then handed over your equipment before you head out. The dive site is only a 100 mt. from the shore and the boat will arrive there in no time. There isn't much time to fool around on the surface as the ocean currents are quite strong. From the boat, you will have to swim about 20 mt. to a buoy and then begin your line descend. On your way down make sure you equalize regularly as it is a quick descent down to 25 mt.  Since we were a big group of 10-12, we had Octavio – the bull shark feeder along with four instructors –  one instructor to watch over Octavio while he was feeding the sharks, and the other three to watch over the recreational divers. We also had a professional photographer/videographer capturing the dive for us. The photos you see on this blog are all shot by her and can be bought at a cost.
Once you're down there you are immediately transported to a different universe. All the 10 divers were made to lie flat on the bed of the ocean holding on to a line rope. Luckily I was the first one on the line and I think that was the best spot. I had sharks swimming in front of me, over me, behind me and beside me.  It seemed as if the Sharks knew the drill and would one by one go to Octavio and take their share of the treat. They were so oblivious to the rest of us and often swam just a few inches over my head or beside my hand. We couldn't have been any closer. These were some of my most precious moments, feeling completely alive! Time flew by, thirty minutes felt like just three down there. I hadn't felt more calm and meditative.
It was no doubt one of the best adventures I've ever had and I owe it to no one but Octavio and his exceptionally professional team who made sure the entire group was protected and our safety came first, thereby allowing us to fully experience this adventure at the bottom of the ocean.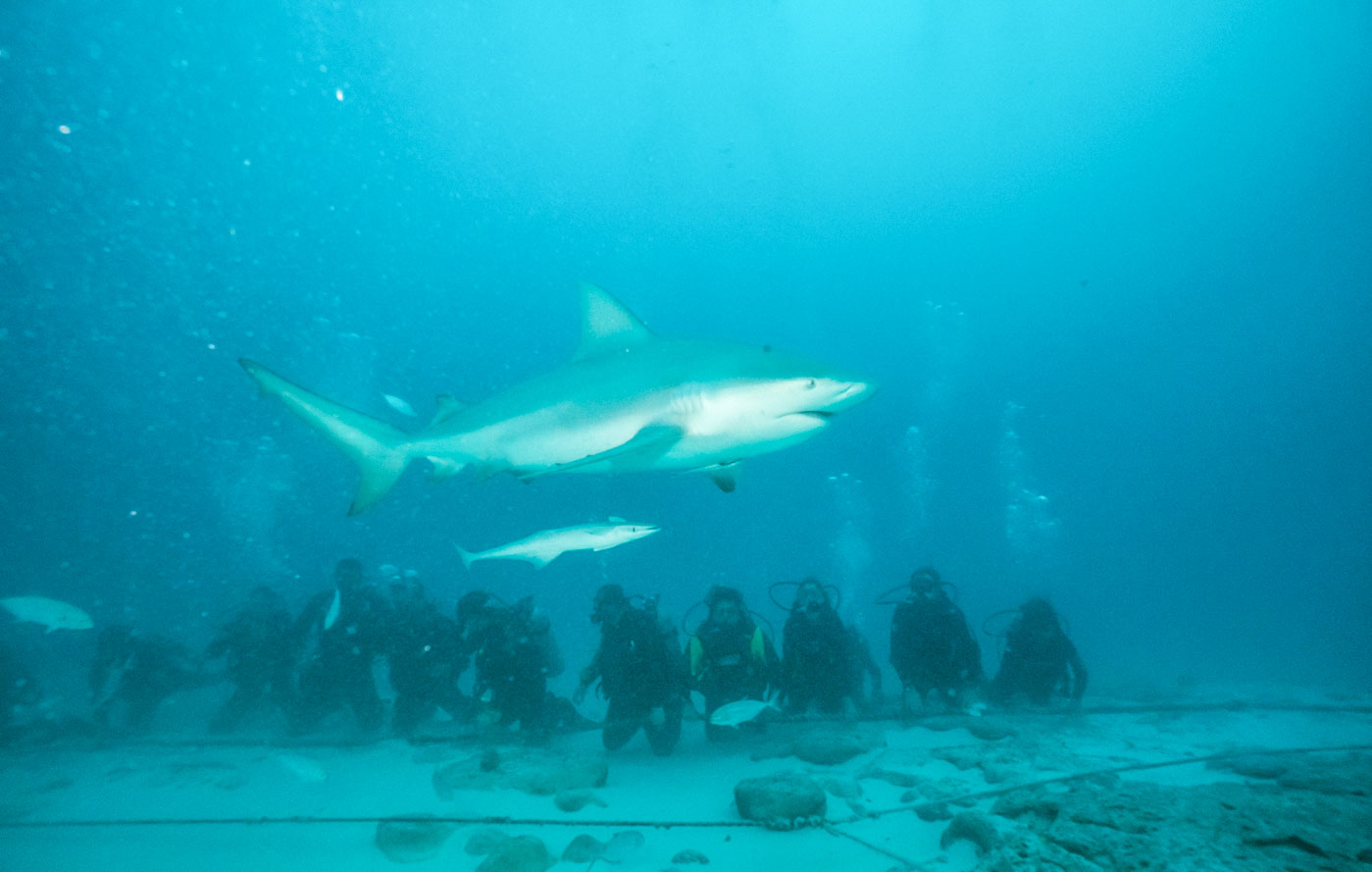 PRE-REQUISITES TO GO SCUBA DIVING WITH BULL SHARK IN PLAYA DEL CARMEN
You must be Advanced Open Water certified

You must have at least 20 recorded dives and have been diving in the last 12 months otherwise you'll have to do a test dive before the bull shark dive

You must be minimum 18 years of age

You must wear a full wet suit for this dive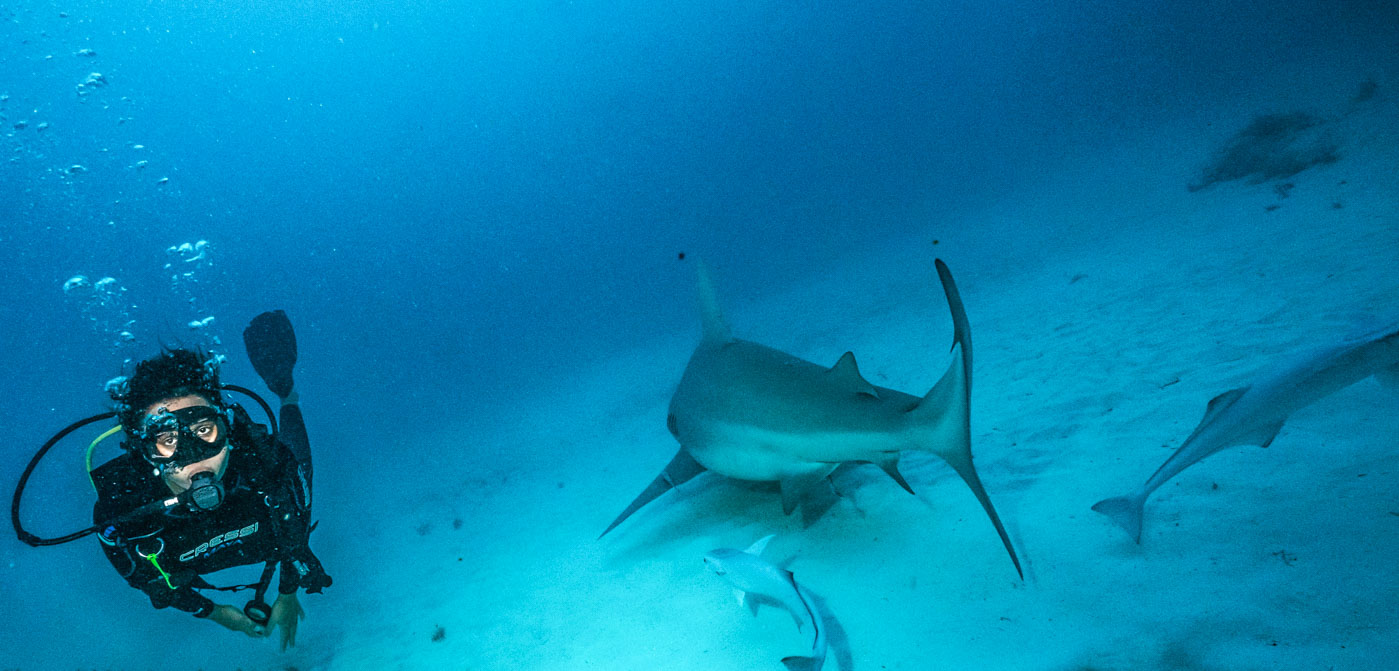 TIPS FOR SCUBA DIVING WITH BULL SHARKS IN PLAYA DEL CARMEN
Listen to the briefing and instructions very very carefully, even if you think you're experienced and know it all. This dive isn't like any other regular dive.

Trust your dive instructor and follow him to the T.

Stick with the group no matter what, do not stray away at any point.

Do not try to touch or feed any of the fish.

Stay flat on the bottom with arms close to the body or hold on to the line at the bottom.

Please carry a GoPro or any underwater camera, these are moments you will treasure for a lifetime.
I highly recommend this adventure to all you scuba divers out there!
Have you done this type of a dive before?
Read Next