Are you looking for an adventure that is exciting, invigorating, rugged, raw, untouched and still not as physically straining on your body? If so, then a road trip around the picturesque Spiti Valley is your answer.
Snow-capped Himalayan peaks and charcoal colored barren mountains, rugged dirt roads and ancient monasteries, yummy Tibetan cuisine and the tiniest of villages, people with the largest hearts and a vibrant culture is what the enchanting Spiti Valley is all about. Located at 12,500 feet above sea level, the Spiti Valley is the lesser known sister of Ladakh in the state of Himachal Pradesh. The word Spiti means 'the middle land'– the area between India and Tibet. Deriving its roots from Hinduism and Buddhism, the region is a perfect blend of both Indian and Tibetan cultures. The Spiti Valley is surrounded by Ladakh in the north, Kinnaur in the south-east, Tibet in the east and Lahaul and Kullu in the south.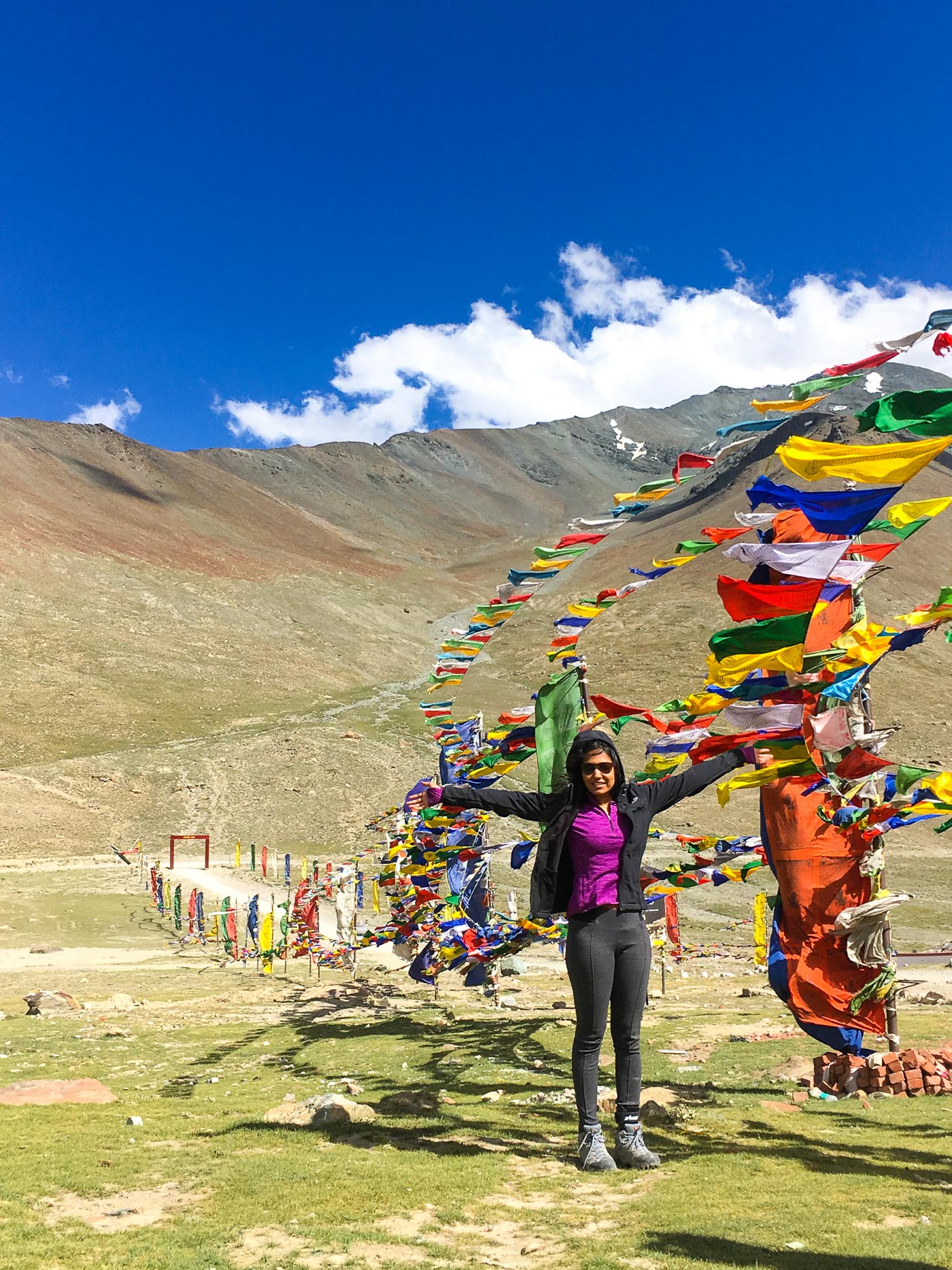 BEST TIME TO VISIT SPITI VALLEY
June-August is the warmest making it the peak tourist season, although the crowd is nothing compared to that of Shimla or Manali. I would think the best time to visit Spiti valley would be in early May or September when its less crowded and the costs are relatively lower too. During summer, temperatures range from 15-25 degrees Celcius during the day to 2-10 degrees during the night. As you can imagine, winters in this region are quite extreme and some of the roads are often shut due to the inaccessibility caused by heavy snowfall. Temperatures drop down to -30 degrees Celcius in winter!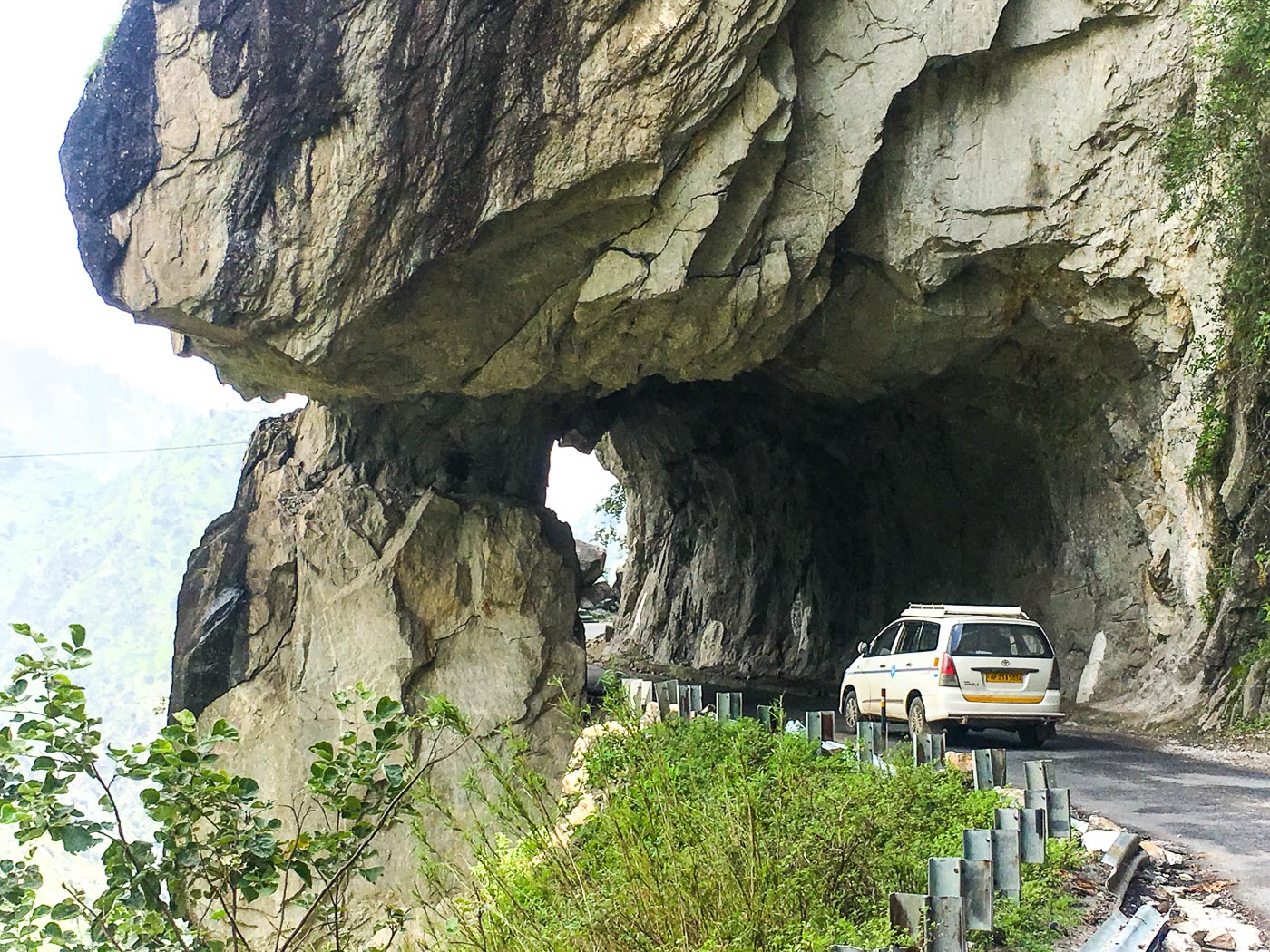 ROUTE OPTIONS IN THE SPITI VALLEY
There are three routes you can choose from:
ROUTE 1
Start from Shimla end in Manali
This route takes longer and covers about 450 kms. It allows you to gradually acclimatise to the high altitude of Spiti Valley. The first 5 days on this route are relatively easier thanks to the somewhat well-maintained highways in this part of Himachal Pradesh.
ROUTE 2
Start from Manali end in Shimla
Although this route is much shorter, only 200 kms, it's the most challenging. Starting your trip from Manali increases your chances of being affected by AMS (Acute Mountain Sickness) as you gain altitude here much faster. You will cross 2 major passes, the Kunzum La and the Rohtang pass, making this journey also a lot more taxing for there are mostly dirt roads on this route.
Route 1 & 2 will both take 8-10 days, i.e. if you are not stranded on the way anywhere, the possibilities of which are 80%.
ROUTE 3
Start and end in Manali
Opt for this route only if you are short on time.  In my opinion, this route is the most difficult of the three, as you don't get a chance to adapt to the low oxygen levels of this high altitude region. The roads are equally treacherous both ways, but this route can be done in 5 days if luck in on your side and everything goes smoothly.
If you decide to start your journey from Manali (route 2 & 3), I suggest you spend at least 24-36 hours in Manali to acclimatize yourself before you embark on your journey to the Spiti Valley. This is important, especially if you're coming from a warmer and lower altitude (Mumbai in my case).
Although all routes are equally preferred by travellers and are equally tiring because of road-blocks and unpaved roads, I chose route 1, the Shimla to Manali route, as it gave me ample time to acclimatise and fully enjoy the journey.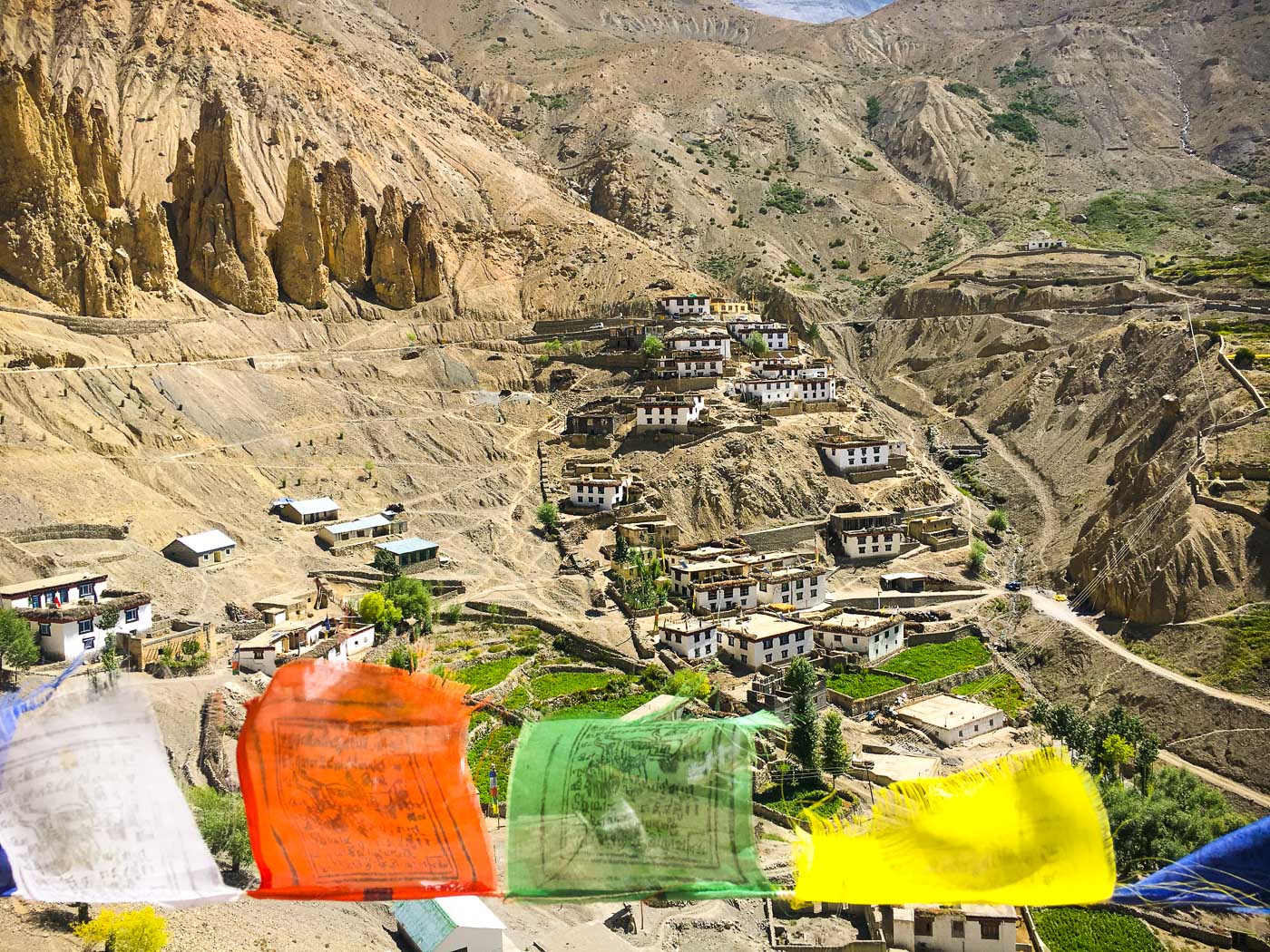 TRAVEL PERMITS NEEDED IN THE SPITI VALLEY
If you are a foreign national, you will need a special permit to enter the Spiti Valley due to its proximity to the Tibetian border. If you decide to start from Shimla, the permit office is in Reckong Peo, in Kinnaur district. If you decide to start from Manali, the permit office is there too. In either place, you will need your original passport and Indian visa, 2 photocopies of the same and two passport-size photos. The process usually takes an hour or two depending on the mood of the officer in charge and costs Rs.800  (12 USD).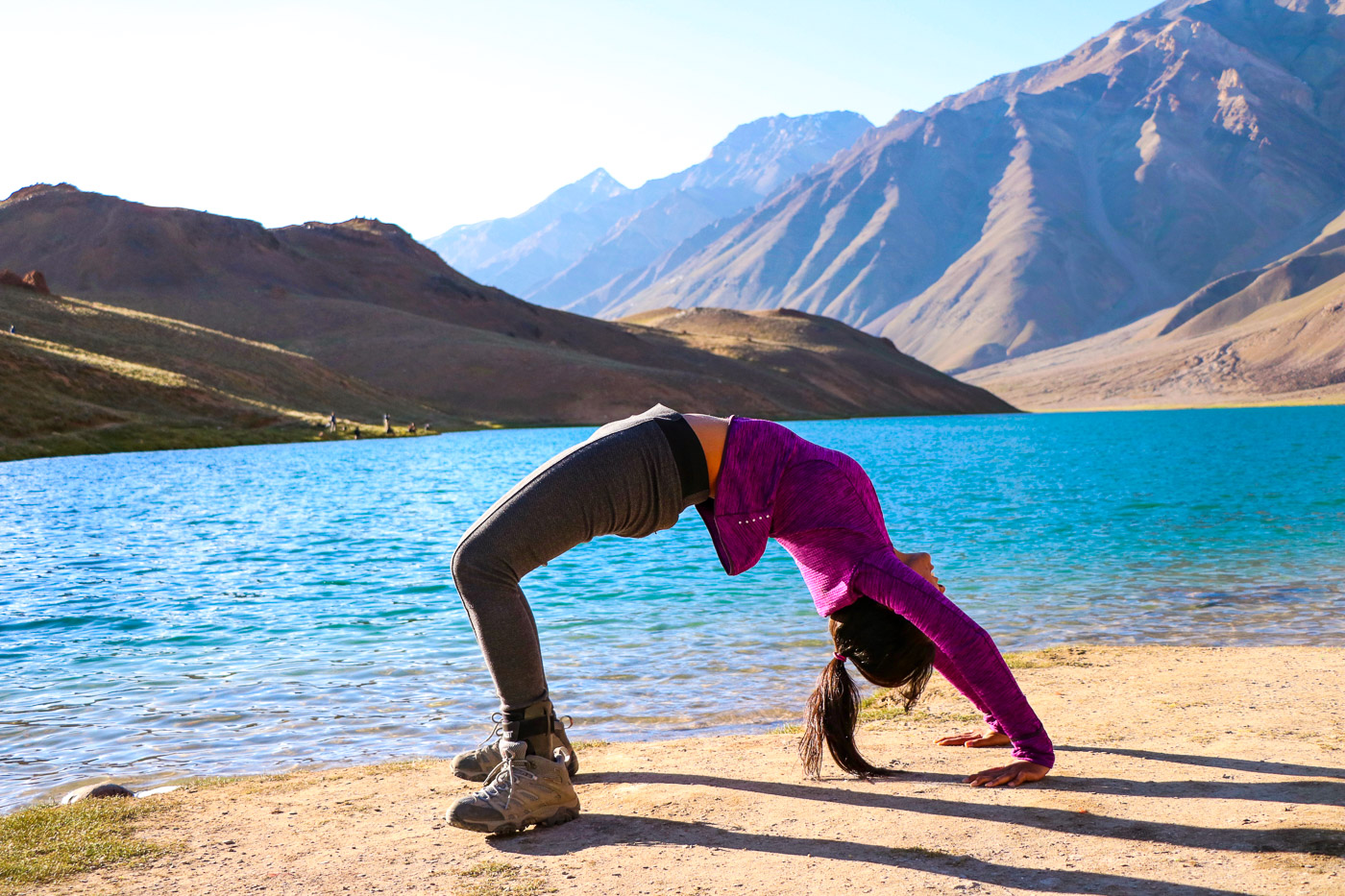 ACCLIMATIZATION AND FITNESS 
With its rugged terrain and extreme weather conditions, Spiti is definitely not for the faint-hearted. The key to enjoying the Spiti valley is acclimatising gradually and layering up in warm clothes. If you plan to hike around this terrain, please come physically and mentally prepared. Expect only basic facilities on the way, as well as in the accommodations you stay.
Ensure you have a personal medical kit along with you at all times. AMS (Acute mountain sickness) is quite common in this region and you don't want to be caught off guard. I'd recommend getting travel insurance too!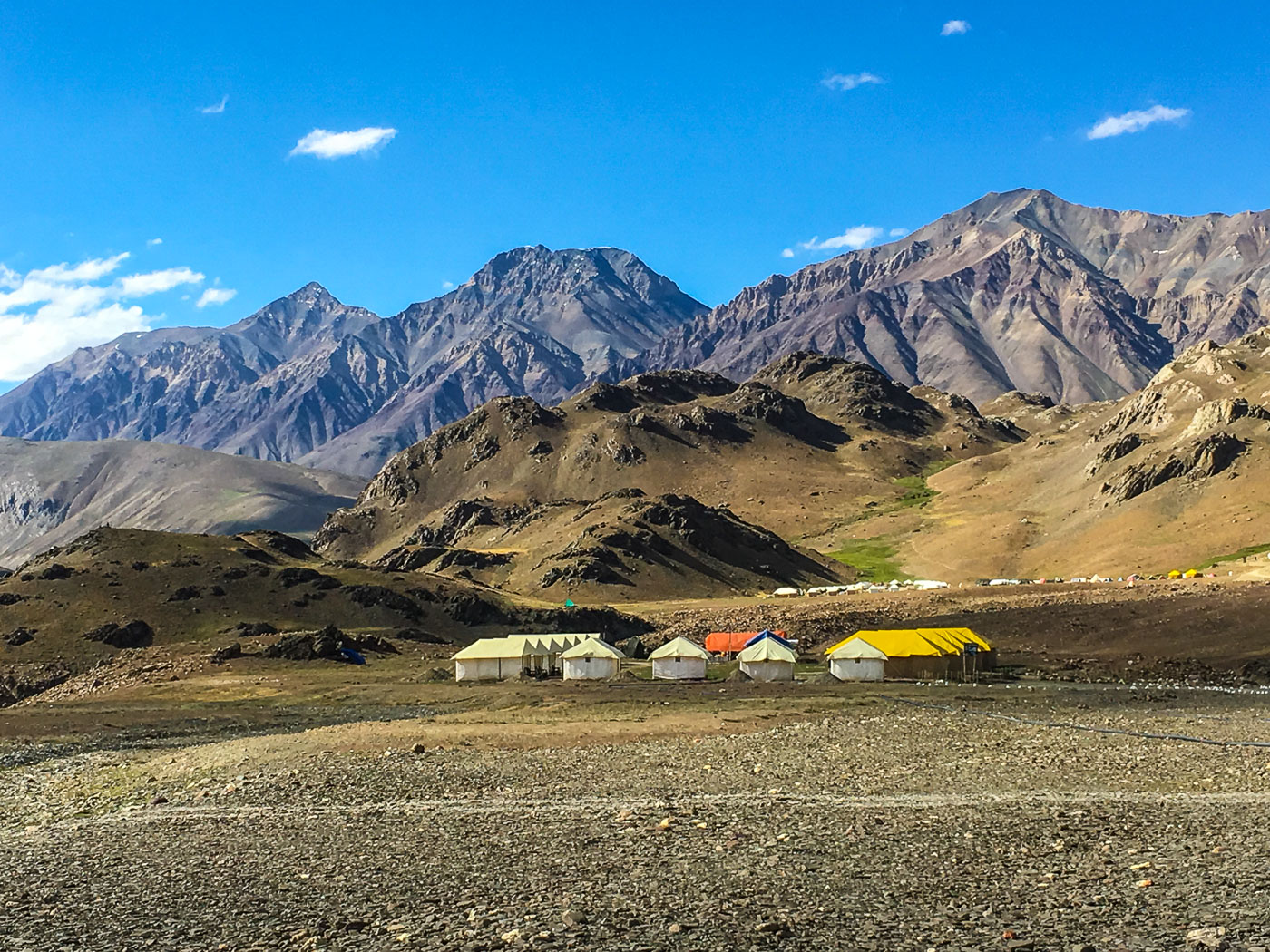 TRAVEL TIPS FOR THE SPITI VALLEY
If you want to get the same experience out of this trip, think carefully about choosing your travel partner(s). You definitely need to be on the same wavelength. Remember, you will literally be 24 x 7 together! Go with a smaller group or even better, go solo. The region felt very safe, even to travel by public transport, as was reassured to us by the several solo travellers my friend and I met along the way.
Carry card games for when your car is stuck and have nowhere to go after a landslide or when you meet fellow travellers at the end of the day. We played a total of 53 Monopoly Deal games in 8 days!
Bring all your favourite music to listen to while you stick your head out of the window and sing to your heart's content. Carry an aux cable as well.
Please carry a water bottle from home and avoid buying bottled water there. If you do, please dispose them of responsibly or even better, reuse the same one.
Don't forget to carry a cap, sunscreen and a good pair of shoes and power banks!
There are no ATM's in the Spiti Valley, except for one in Kaza, which isn't very reliable. Therefore, carry adequate cash.
There is no 3G network in the Spiti valley and only BSNL sim cards will work. To be honest, I really enjoyed the digital detox.
Carry your favourite munchies, you will savour them on long car rides. Carry some sweets/chocolates for the kids in the villages, it will give you more happiness than them.
Don't forget the postal addresses of all those loved ones you will want to post a letter to from Hikkim, the world's highest post-office. I forgot a few and had no way to get them.
Every evening you will meet people in the different villages you stop at on your route. If you have anything extra that you do not use, such as old clothes, shoes, winter wear, caps, etc. please bring it with you and donate it these truly deserving people. Not only will they really benefit from it, but they will also bless you!
Read Next