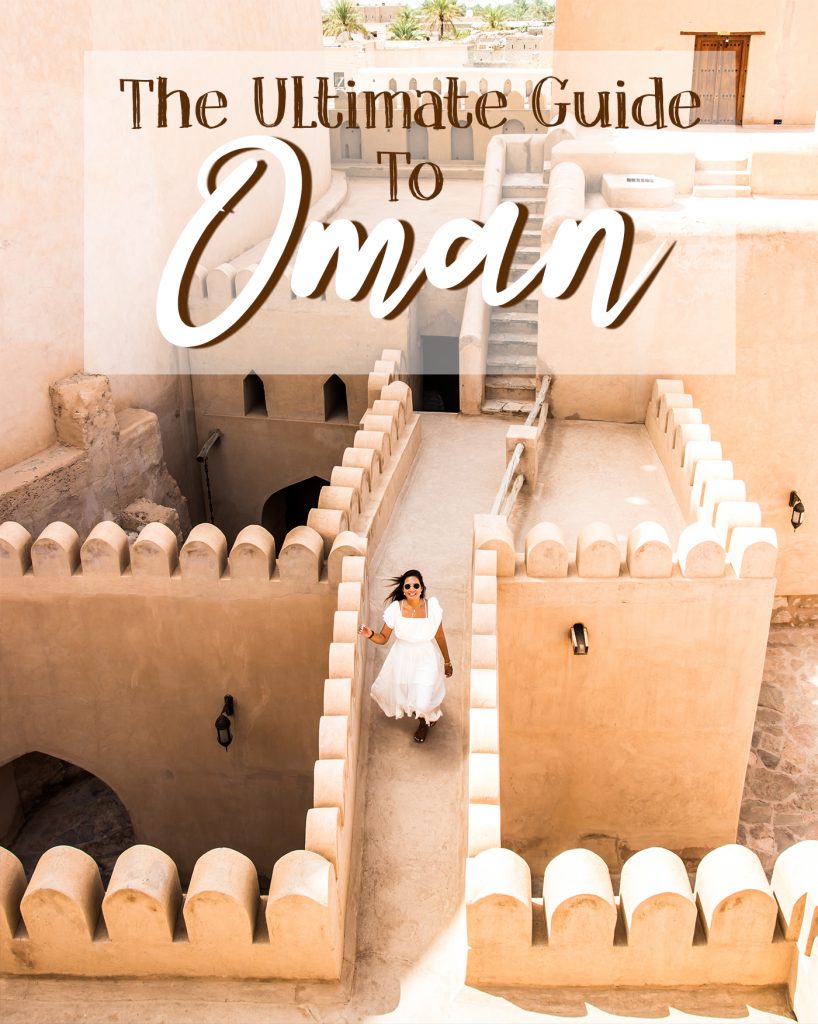 For most of us, Oman isn't one of those destinations that come anywhere close to the top of your mind when you're thinking of a vacation. I always thought of it as a stopover if I ever had a connecting flight via Muscat, but I was SO wrong. Oman is literally heaven-like for nature lovers and adventurers and I'll tell you more in a bit. It's definitely become my favorite destination in the Middle East because of how raw and untouched it is, in spite of being so developed and progressive.
Here's everything that you need to know to help you discover this hidden treasure in the Middle East.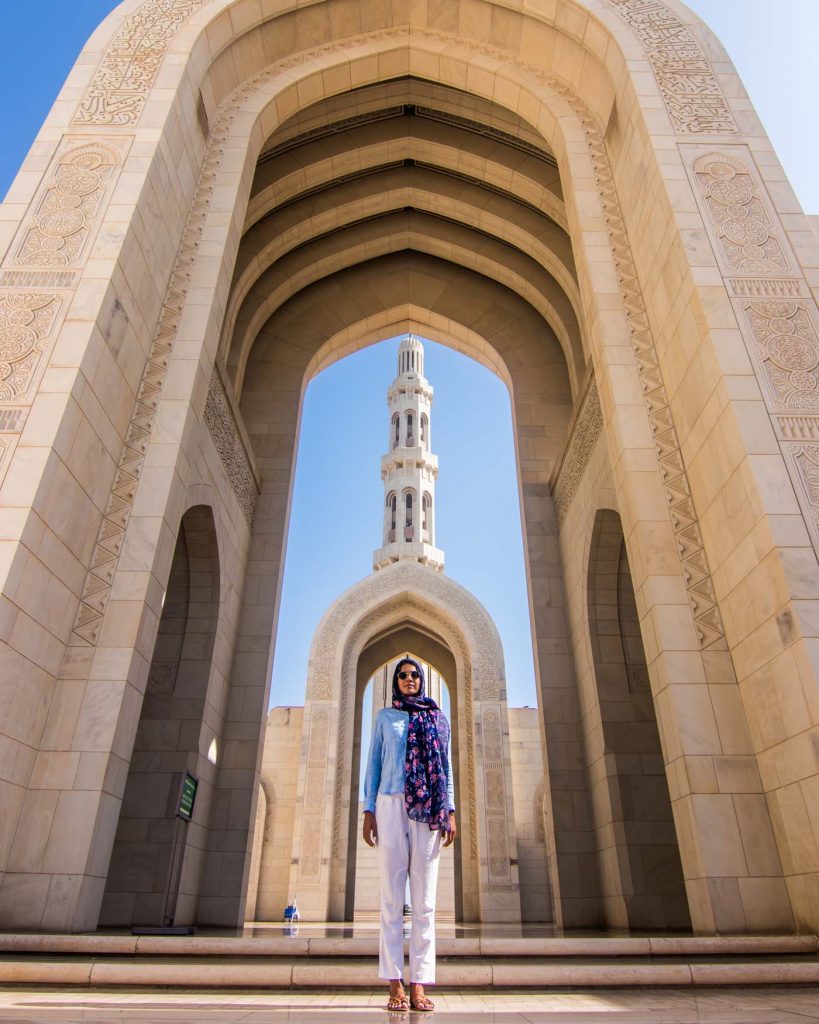 ABOUT OMAN
Tucked away in the southern part of the Arabian Peninsula, The Sultanate of Oman is surrounded by UAE, Saudi Arabia, and Yemen and enjoys a peaceful relation with its neighbors. What is so amazing and instantly stands out is the mere fact that Oman doesn't try very hard to compete with its more flamboyant neighbors in trying to have the "biggest" and "tallest" structures, but in fact, it takes pride in its rich cultural heritage, is open-minded and liberal and has a strong sense of identity. There are no high rises, and the tallest building is only 12 floors high. The Omani low rise cities and towns retain their traditional charm and welcome you with their warm Bedouin values.
Oman is also abundantly blessed with natural beauty. Spectacular mountain ranges, vast desert lands, and pristine turquoise coastlines, all come together to make Oman the obvious choice for any traveler looking for nature, culture, and adventure in the middle east.
GETTING TO OMAN
It is best to fly into the capital city of Muscat, which is well connected not only to its neighboring countries but also Europe and other Asian countries. Salala also has an international airport too but has very limited connections from Dubai, Abu Dhabi, and Bahrain.
Citizens of most countries are eligible for visa on arrival or an e-visa which takes not more than 48 hours to process. Make sure you check here before you go.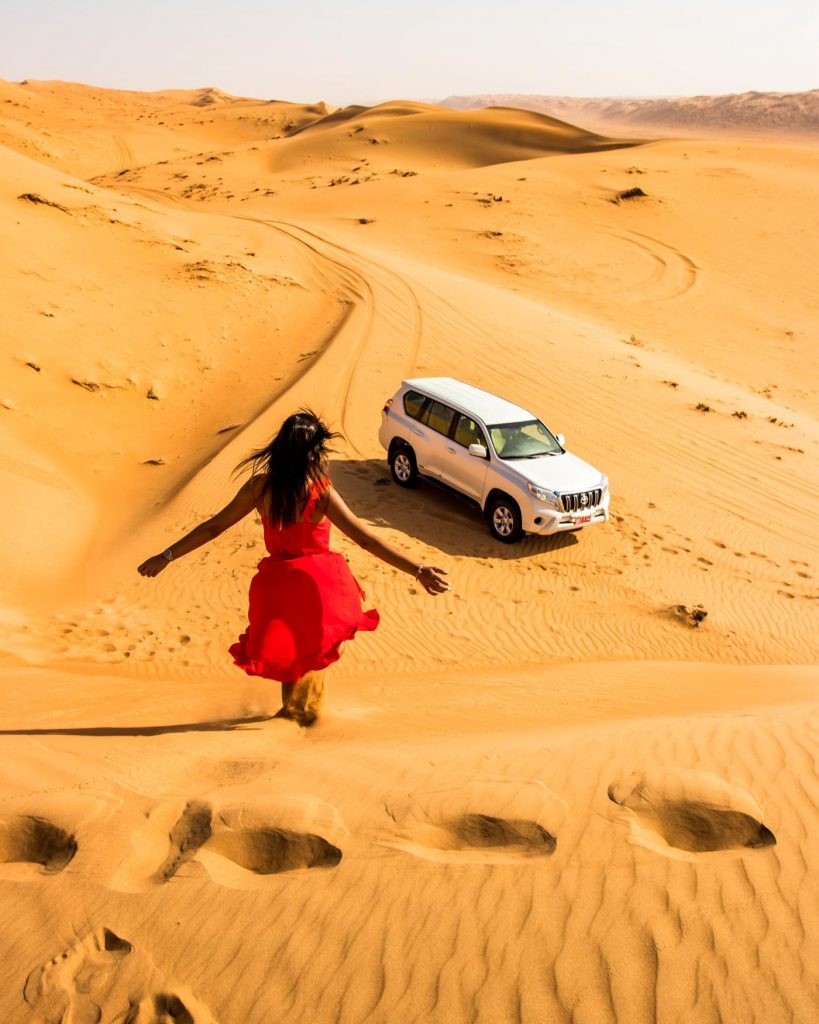 GETTING AROUND OMAN
Getting around Muscat can be fairly easy by taxis and public buses, but getting around the rest of Oman by public transport isn't advisable.
If you ask me, the only way to explore the length and breadth of Oman is by a self-driving a 4 x 4 car. Yes, it is the most expensive option but is totally worth it, giving you the ultimate freedom to venture out on your own terms. If self-driving isn't an option then hiring a chauffeur driven car is your next best option.
RENTING A CAR IN OMAN
Renting a car is a very simple process and driving is also very tourist friendly. There are multiple vendors you can rent from and all have an office set up at the arrival terminal at Muscat International Airpot. For my trip, Budget gave us the cheapest deal and I was extremely happy with the car and their service. You can compare and find the best deals on Expedia.
All signboards along the highways are in Arabic as well as English and hence driving and navigation isn't difficult at all. All you need is an International Driving Licence and a little experience of driving in the mountains.  Once again, I insist you must get nothing less than a 4×4 to maximize your time and experience in Oman.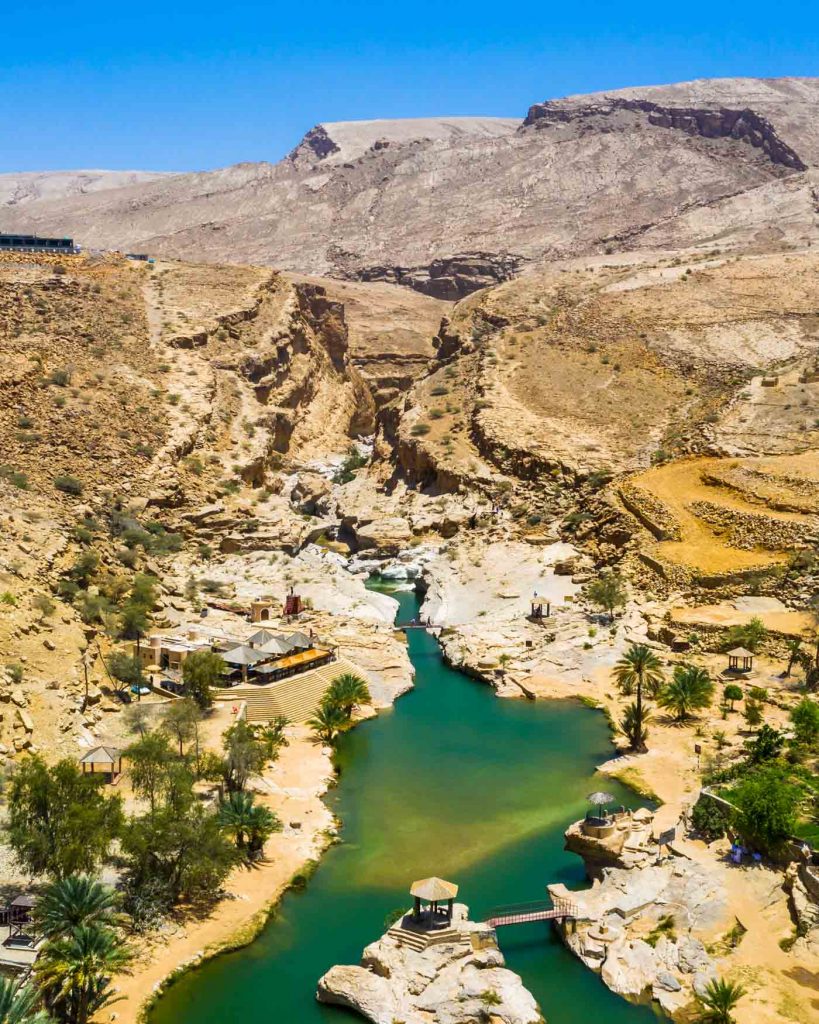 WHEN TO GO TO OMAN
Oman is a year-round destination but weather wise October to March is the most soothing. Summer is at its peak during the months of May to September but if you go scuba diving then, it is almost guaranteed you will spot whale sharks, dolphins and/or whales. If you go during peak summer, Salalah is the place to be! If you ask me the best time to visit would be April or September, the shoulder months, where it won't be very hot and you will get the best early-bird/end-of-season deals.
WHO TO GO TO OMAN WITH
You need at least one other person with you to visit Oman and a maximum of four to share a car if you ask me. It could be your partner, friend, family anyone who is looking for the same experience as you and obviously loves road trips. Be prepared to spend a lot of time on the road.
Although Oman is an extremely safe country, traveling solo is not advisable for a number of reasons. There are no budget hostels, taking public transportation isn't an option and the interiors are sparsely populated with no established circuits for solo travelers. In spite of Omanis being super helpful and friendly, they like to keep it private. They wouldn't invite you for more than coffee and dates, so chances are you're going to be quite lonely the entire time and of course it's going to be super expensive.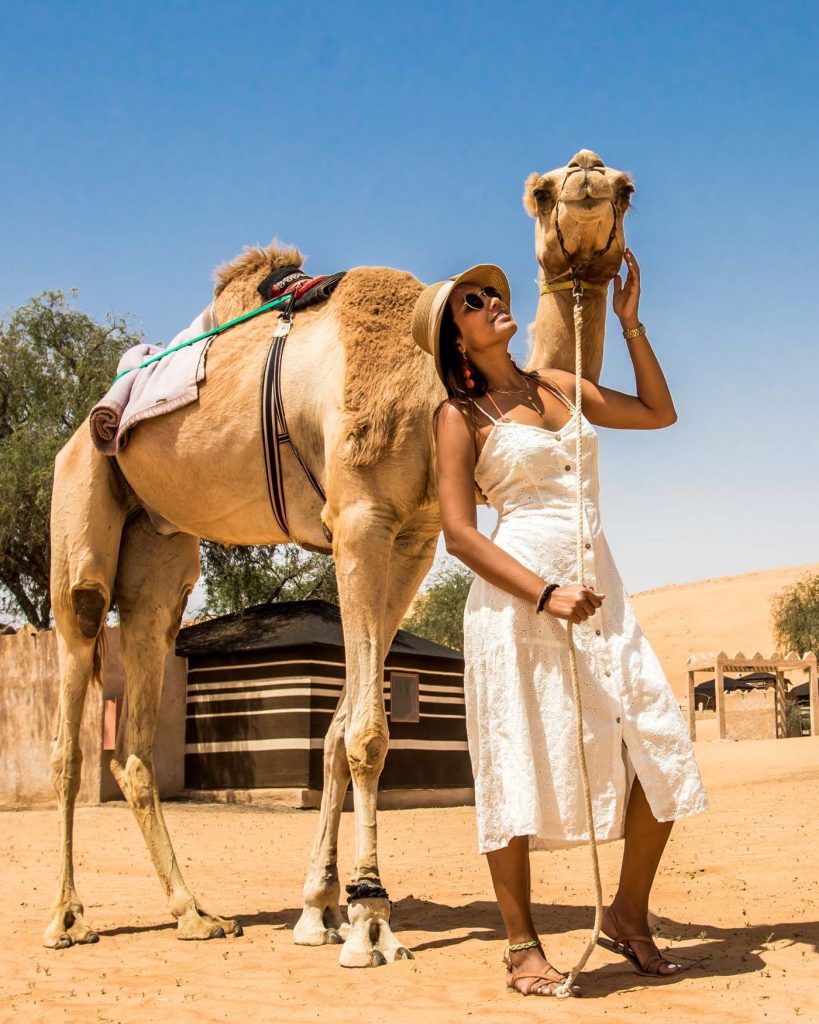 LANGUAGE, CURRENCY & CONNECTIVITY IN OMAN
Arabic is the official language in Oman but most people speak English as well. Tourist signboards and directions on highways are in both languages so you will have absolutely no difficulty navigating through the country.
The official currency is the Omani Rial (OMR) and 1 rial is divided into 1000 Baisa. For quick calculation OMR 1 =  USD 2.5  A lot of places also accept UAE Dirhams as well; 1 AED = 0.10 OMR. There are lots of ATM machines in all the big cities and towns but if you go off-roading into the interiors, cash is king. Make sure you always have some cash on you at all times.
You can buy a local sim card at the airport which I think is essential especially for navigation. For the most part, you will have network but make sure you download offline maps for when you drive into the desert.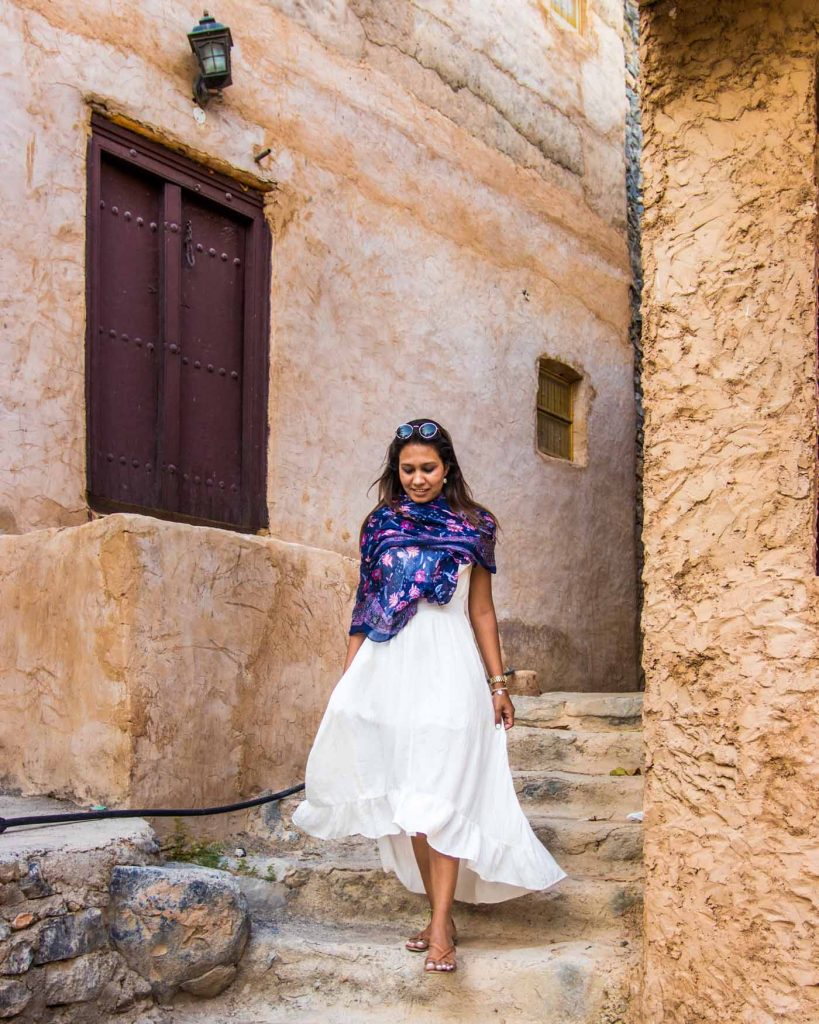 CLOTHING, RELIGION & ALCOHOL IN OMAN
About 75% of Omanis follow the Ibadi sect of Islam and at the same time are very tolerant of other expat choices. Like other middle eastern countries, Friday-Saturday is the weekend in Oman as well. Avoid traveling to Oman during the Ramadan period as most locals will be fasting and people are usually less active during that time.
Where alcohol is concerned, non-muslims traveling by air can bring in two bottles of wine or spirits, but it is illegal to cross by land from Oman into UAE and vice versa carrying alcohol. Alcohol cannot be purchased over the counter without a resident permit but it is available in most of the upscale hotels and restaurants where you can drink in the premises only.
Omanis are quite traditional with their attire but at the same time do not impose their rules on non-muslims and travelers. Although they will never object or stop you, it is nice to be considerate and dress modestly especially in busy public areas. If you are in a private five star feel free to wear whatever you like. Where swimming is concerned, girls can wear bikinis in certain wadis and beaches, but always check before you do though.
BUDGET FOR OMAN
On the whole, Oman is an expensive country and cannot be done on a typical $50 a day S.E. Asia kind of budget. The biggest expense will be the car rental, especially if you get a 4WD. The most basic accommodation will also cost at least OMR 25-60 (USD 65-155) and a standard meal will cost anywhere between OMR 5- 10 (USD 13-26).  For a 10-day trip for 2, it is safe to assume a minimum budget of at least USD 1800, if not more. What is assured though, is the value for money. You will absolutely cherish this country and all the experiences it offers for the rest of your life.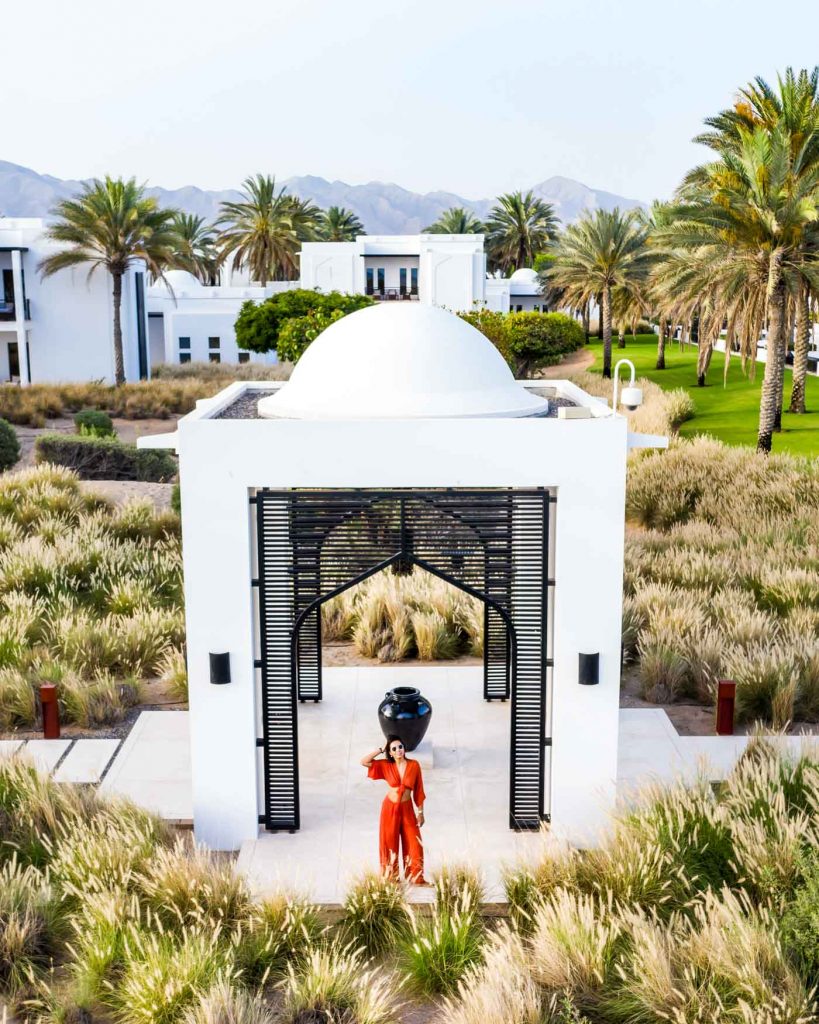 ACCOMMODATION & FOOD IN OMAN
On one hand, Oman has some of the most luxurious hotel chains to choose from that will sweep you off your feet, and on the other hand, it offers some great places for wild-camping as well. On my trip, I mixed it up and did a little bit of everything. From The Chedi in Muscat to an Airbnb in Nizwa, to wild camping in Wadi Bani Khalid to Glamping in the Wahiba Sands, you can do it all.
As far as the food is concerned, a vegetarian like me will never go hungry, but the more interior you go, the less variety and choices you'll get, which is the case pretty much everywhere else. In cities like Muscat, Sur, and Nizwa you will have a lot more options. For meat eaters, I've heard you'll surely probably put on a few kgs by the end of your trip.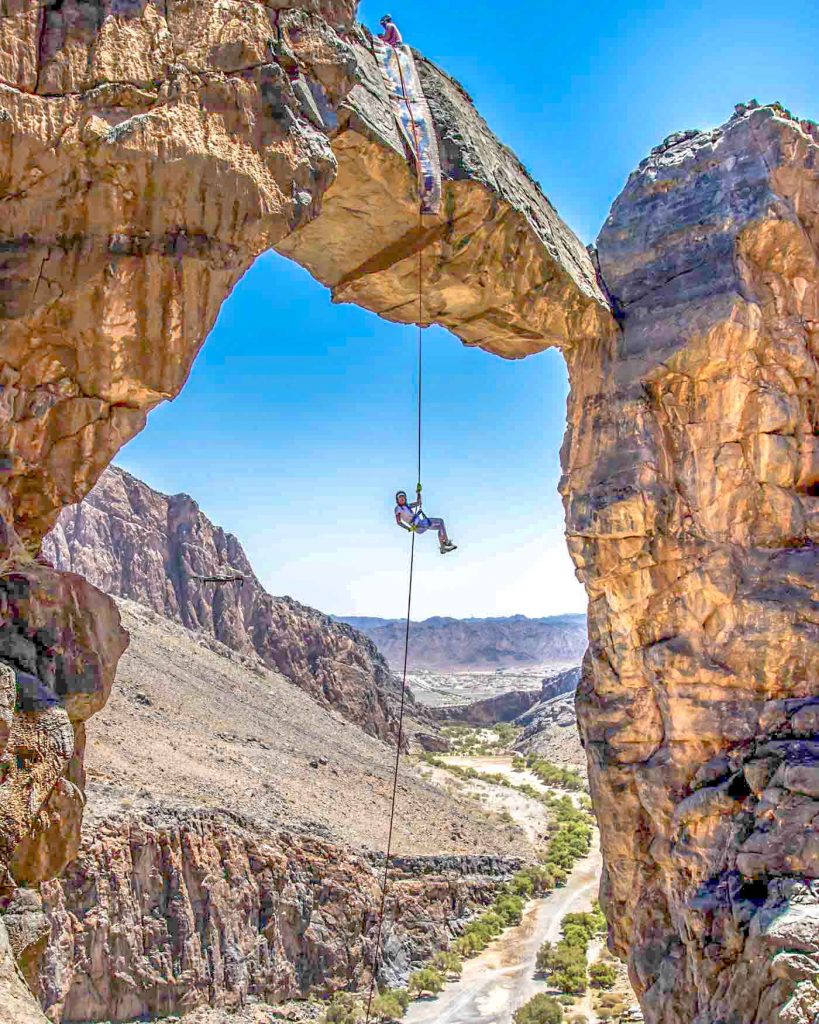 ACTIVITIES IN OMAN
With the abundance of nature, Oman is an adventurer's paradise. You can go scuba diving or snorkeling in the Daymaniyat Islands, dolphin watching off the coast of Muscat, hiking in Jabel Sham, – the Grand Canyon of the East, dune-dashing in the Wahiba Sands, swimming in the several Wadis, Rappelling in Nizwa, or simply enjoy off-roading to Rustaq. Oh and if none of this is for you, you can simply plonk yourself in one of the mesmerizing beach facing properties on the coast of Muscat and indulge yourself in Omani hospitality.
TRAVEL TIPS FOR OMAN
These may sound a bit repetitive but that's how important they are:
The only way to explore Oman is by self-driving a 4 x 4 and nothing less.

Make sure you always have at least one 5 liter keg of drinking water in your car especially when you go off-roading in the mountains or desert.

Always make sure your fuel tank is more than half full, you never know when you'll go off-road.

Download offline maps, or carry a paper map. It will come in handy when you lose network and have no one around to ask for directions.

Always keep some cash handy, the rural interiors don't always have ATMs.

Carry at least one pair of closed hiking/walking shoes. You will definitely need it.

If you're visiting in summer, carry loose and comfortable full-length clothes to protect yourself from the sun and respect the locals.

You must try wild-camping at least for a night if not more. Carry a tent and sleeping bag, it's a lot of fun.

Do not click photos of the locals without their permission. Most of them are very shy and do not like being photographed.

Make sure you do not cross the speed limit of 120 km/hr on the highway, there are speed cameras almost every kilometer.
Is Oman on your bucket list?
Read Next