The Maldives is one of those island nations I have always dreamt of going on my honeymoon. In my head, it was one of those super exotic, super expensive, once in a lifetime kind of vacations. This might have been true until 2009 before the local islands were opened up for tourism. Now, you can visit the Maldives like you would visit any other island in Asia or around the world. This is the ultimate Maldives budget travel guide you need to plan your trip to without burning a hole in you're pocket!
ABOUT THE MALDIVES
The Maldives is an archipelago made up of over a 1000 islands out of which only 200 are inhabited. The island nation is divided into 26 'Atolls' (a cluster of islands surrounded by a common reef formation). Islands can either be 'Resort Islands' or 'Guesthouse/Local Islands'. Resort islands are exclusively for tourists and resort guests only whereas local islands have Maldivian locals living on it. It was only as recent as 2009 that the Maldivian government allowed the locals to also benefit from tourism thereby allowing them to open up guesthouses/hotels etc. for tourists on these islands, hence also creating a budget-friendly option.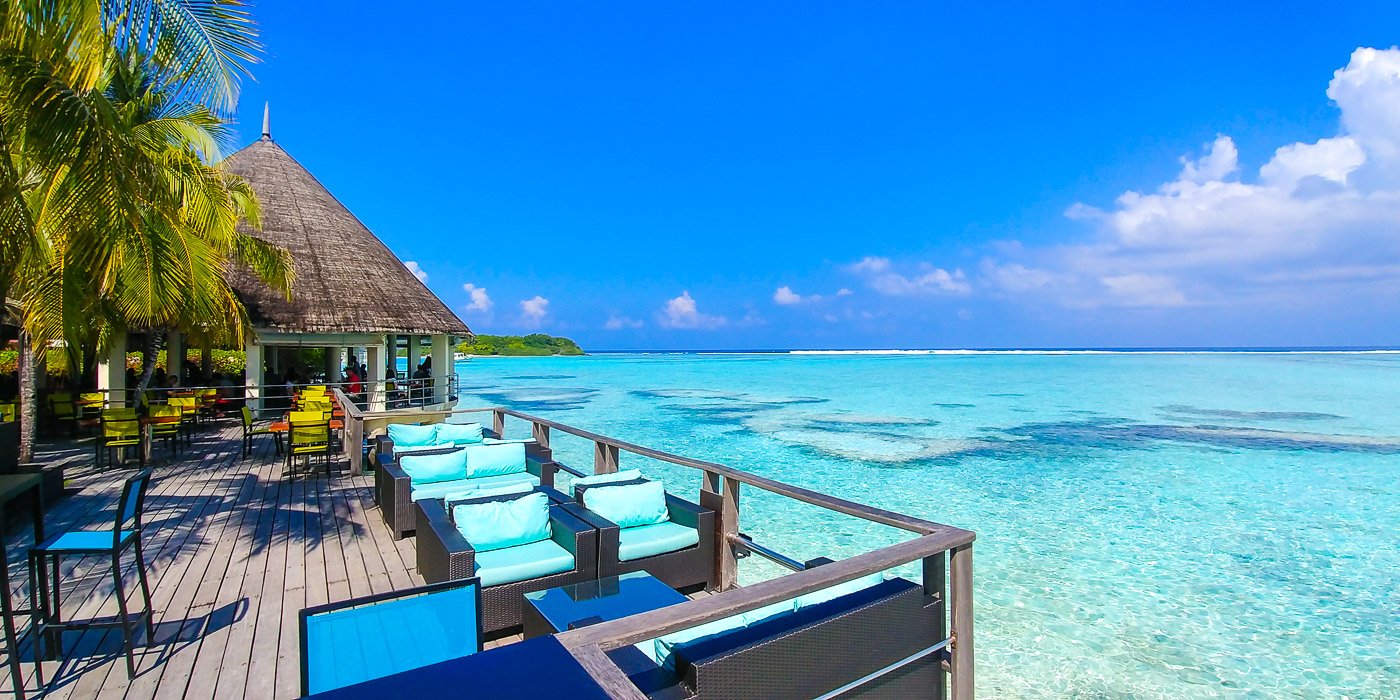 GETTING TO THE MALDIVES
There are four international airports in the Maldives but Velana International Airport is the biggest and closest to Malé, the capital. The good news is that the Maldives offers a thirty-day free visa on arrival for ALL nationalities, having a passport with at least 6 months' validity.  Money saved right away!
GETTING AROUND THE LOCAL ISLANDS
These are the best options.
Private Speed Boat
This can be an economical option ONLY  if you are a big group. A private speedboat may cost you anything between $100-$300 depending on how far-flung the islands are. The accommodation you choose to stay at can help you book it in advance.
Public Speed Boat
This is a good option if time is of the essence. The public speedboat costs anywhere between $10-$50 and is faster of course. Again the accommodation you choose on the local island can help with the bookings in advance, which is recommended for this option.
Public Ferry
The cheapest option is to take the public ferry. It costs as little as $1- $15. Ferries are comparatively slower and slightly erratic, although I never had a single delay or cancellation during my entire trip. Ferries usually don't need to be booked in advance.
There are 3 terminals they depart from. Malé Airport, Terminal no. 5 in Malé or Villingili Terminal in Malé. The timings for the public speedboats and ferries usually change every season and its best to check with your chosen accommodation for the current timetable or refer to atolltransfer to find the best options.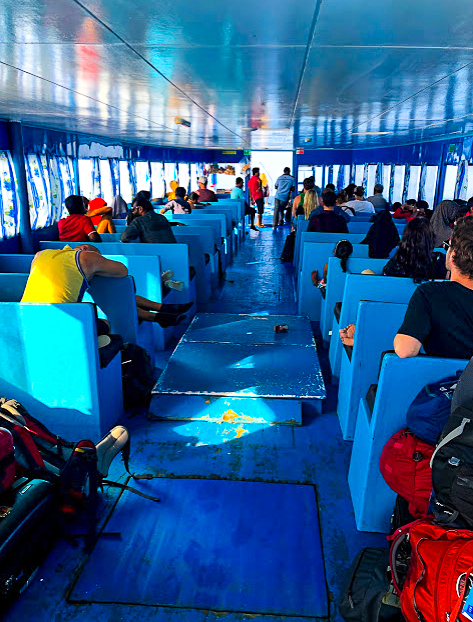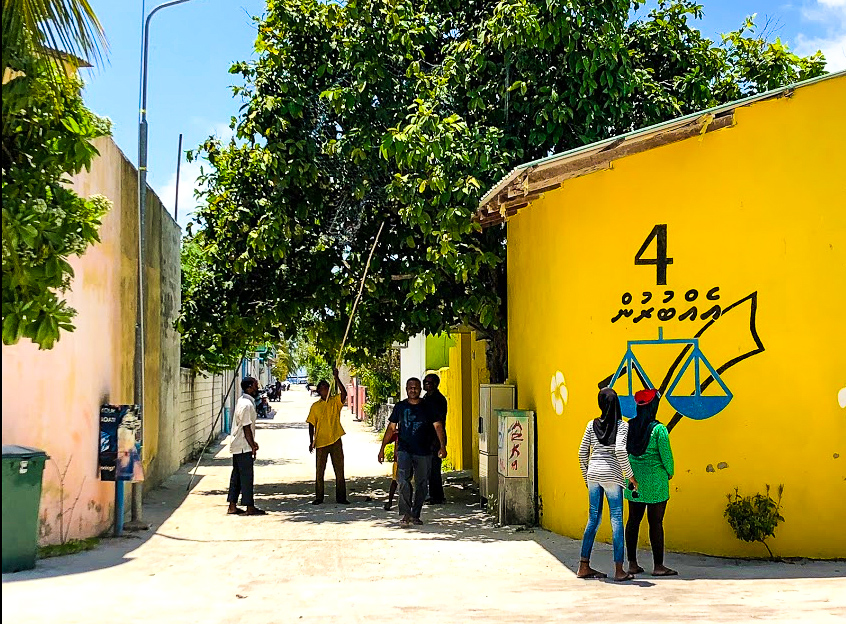 WHEN TO GO TO THE MALDIVES
The Maldives is great to visit all through the year with ideal conditions for scuba diving and surfing. The dry season from December to April is the busiest and tend to be the most expensive. But if you choose to go in the wet season from May to November you will have the islands all to yourself and at half the cost.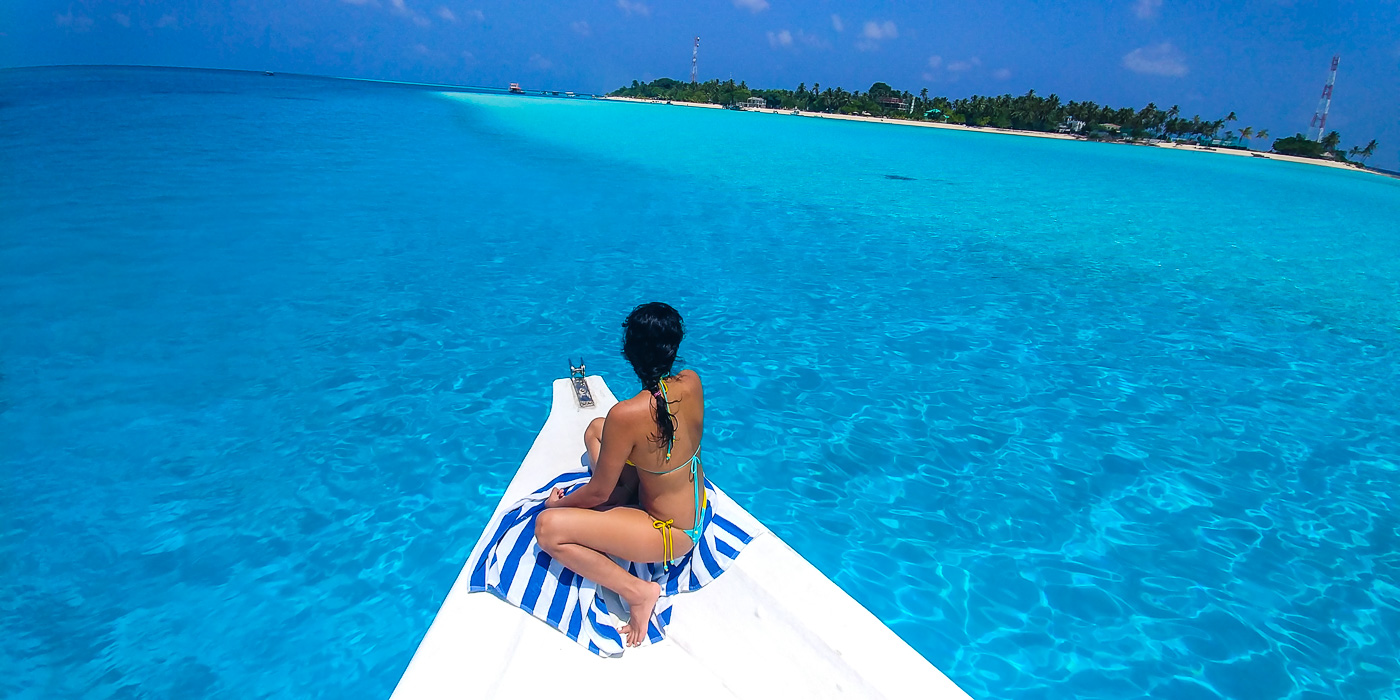 LANGUAGE & CURRENCY IN THE MALDIVES
The local language is called 'Maldivian Dhivehi', which is very similar to Sinhala of Sri Lanka. Most people speak English as well, even on local islands. The US Dollar is equally accepted as much as the Maldivian Rufiyaa (MVR). For a quick conversion MVR 15= $1.
Local Islands do not have ATM's and the few in Malé are not the most reliable either. Make sure you carry enough cash with you. Also, keep in mind a lot of places also charge an additional 3-5% bank fee when you pay by card.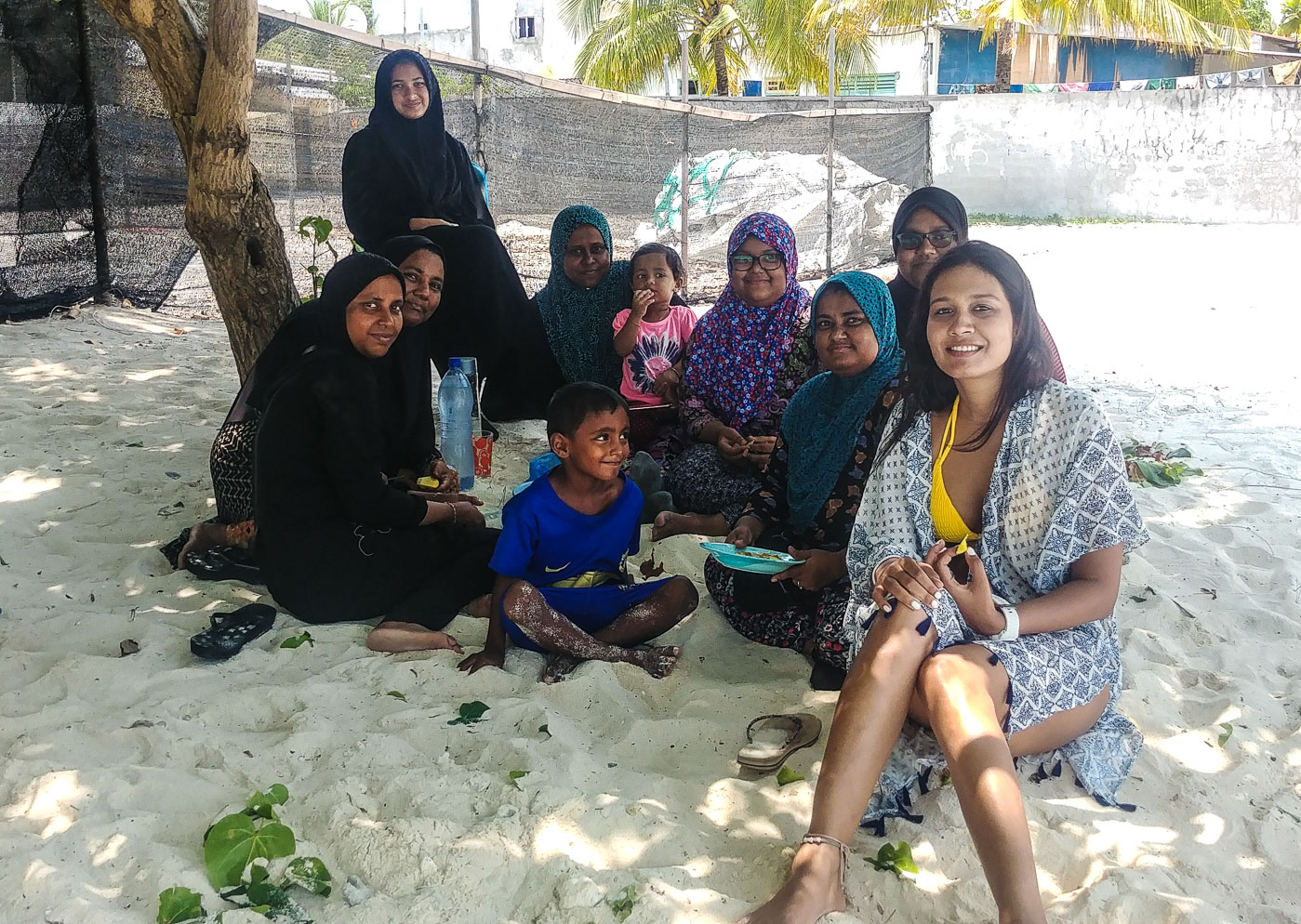 CLOTHING – RELIGION – ALCOHOL
The Maldives is an Islamic Island Nation and Maldivian women on the Guest House/Local Islands will be traditionally dressed in hijabs or burkhas. Tourists are expected to cover up, at least from the shoulders and till the knees. Roaming on the beach in bikinis or boardies is strictly prohibited unless the islands have a designated 'bikini beach' area. Don't worry, most guesthouse islands do have one. Carrying alcohol, pork or pornography (very broadly defined) into the Maldives is forbidden and all your luggage will be scanned when you arrive in at the airport. Since alcohol is prohibited on the islands, a few islands have a 'floating bar' (a boat that serves alcohol) just off the island where you can go and grab a few drinks.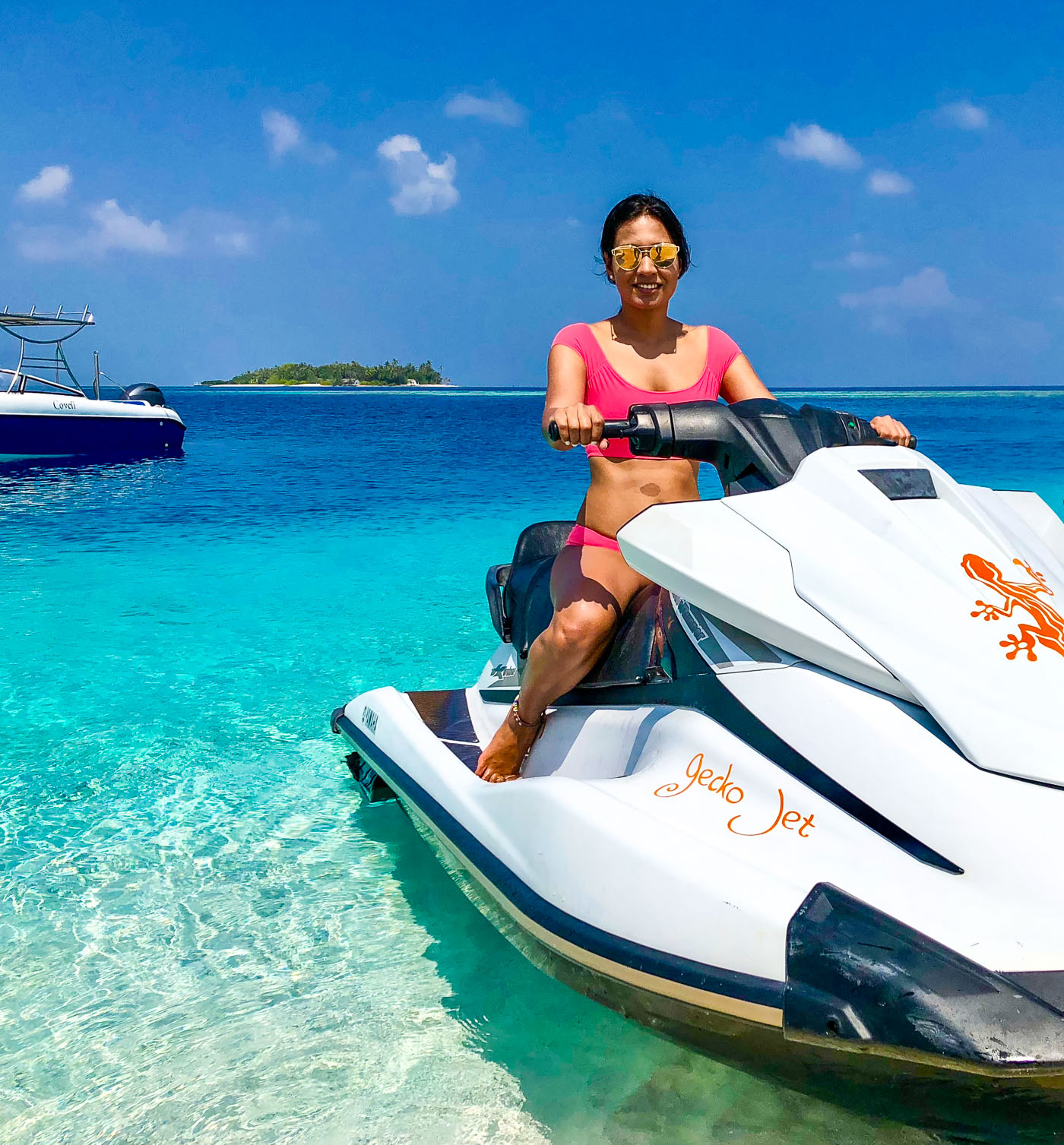 WHO TO GO WITH TO THE MALDIVES
The Maldives has been the ultimate honeymoon destination for decades but it is also the ultimate paradise for adventure seekers. The scuba diving experience is unparalleled. With the local islands opening up to tourism, it is also emerging as a great budget destination for friends, families and backpackers. Since there are no hostels where you can get a bed in a dorm, you end up paying for the whole room instead and therefore it isn't relatively as economical for a solotravelerr just yet compared to other parts of Asia.
BUDGET FOR THE MALDIVES
The Maldives can be done in $100 a day to $10,000 a day and everything in between. My first trip to the Maldives worked out in a budget of $2000 that included 10 nights, 4 local islands, 10 dives and a 1-day pass to the resort island of Club Med Kani.

ACCOMMODATION & FOOD ON LOCAL ISLANDS
Local Islands have guest houses and resorts for low to medium budgets. The easiest way to find them is to google "Maldives Guest House Island Accommodation". You can find them in the range of $40- $100 and upwards. Guesthouses usually offer half board or full board packages. Half board includes two meals a day whereas full board included three meals a day. Being a vegetarian on the local island leaves you with limited options of fried rice, noodles and pasta. It did get to me after a few days and I wished I had listened to my mom and packed some food for the road. Supermarkets on the islands are also very basic. The local islands closer to Malé will give you more options, but the further out you go, the harder it will get.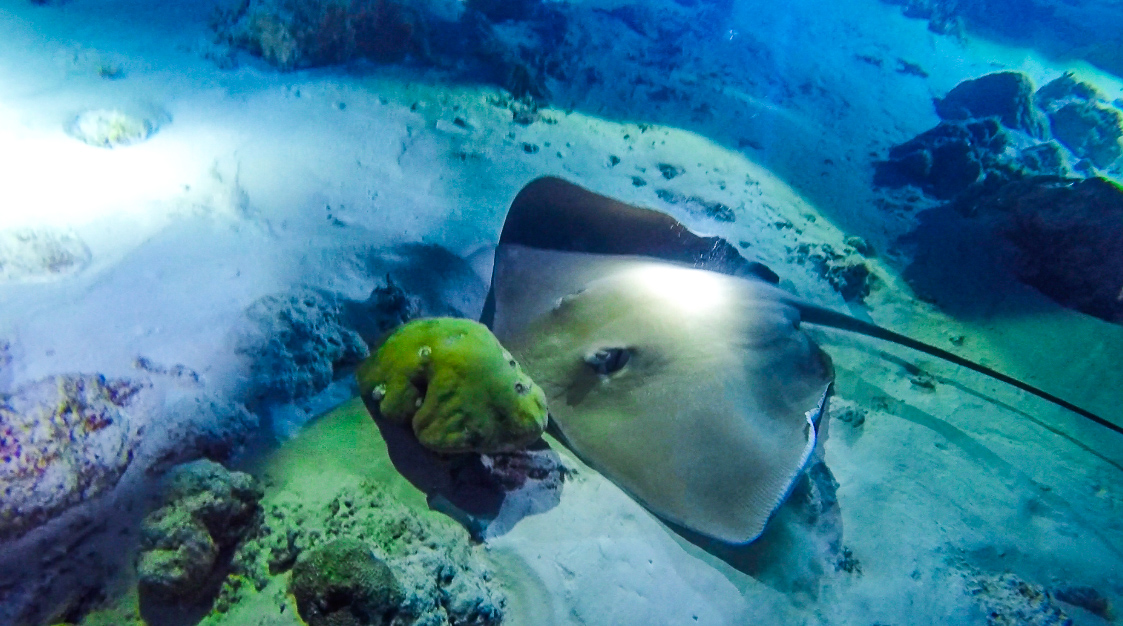 CHOOSING WHICH LOCAL ISLANDS TO VISIT
This was the hardest part for me while I was planning my trip. I usually resort to Instagram and Pinterest for inspiration.
These are three possible ways to choose which Maldivian local islands to hit first.
Proximity to Malé/Airport
If you have just a few days in the Maldives I would recommend going to islands closer to Malé, as they have a higher frequency of public speedboats and ferries, daily.  Kaafu Atoll, North Malé Atoll, South Malé Atoll might be a better option. The ones that are far-flung will take longer cost more to get to but will be less crowded and absolutely pristine.
Activity Based Selection
The two best activities in the Maldives are Scuba Diving & Surfing. Pick islands which are known for it or have recommended dive shops and or surf schools. The primary purpose of my trip to the Maldives was to go Scuba Diving. I found good reviews about Fulidhoo Dive after some research and decided to go there to dive. I highly recommend them to you as well.  South Ari Atoll is also very popular for scuba diving. If you're looking to surf, I highly recommend Thulusdhoo Island (Kaafu Atoll).
Hotel/ Guesthouse Based Selection
The easiest way is to search "best guesthouse islands in the Maldives" and choose from over a 100 that might show up. I really recommend Pearl Sand Of The Maldives in Hurra (Kaafu Atoll). It's only an hours journey from Malé and has multiple public ferries/speedboats a day.
The first and most popular local island that will show up in your search will be Maafushi, please do not go there. It is overcrowded with concrete buildings everywhere killing the island vibe and way too touristy.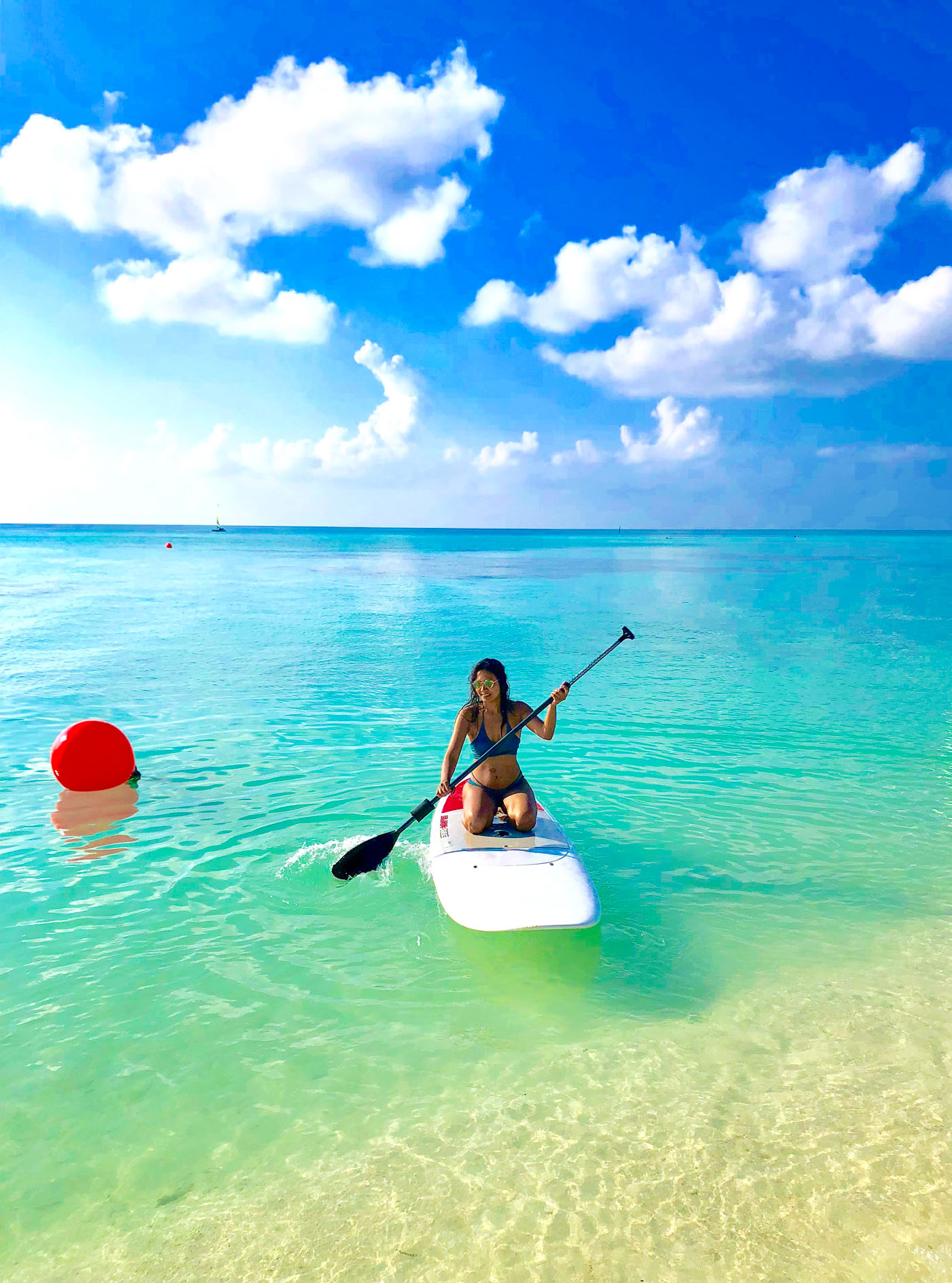 ACTIVITIES IN THE MALDIVES
No matter which island you choose to go to, you will have loads of activities to indulge in. Besides scuba diving and surfing, you can choose from a bunch of beach activities such as kayaking, SUP, snorkelling, jet skiing, dolphin cruises and so much more. These activities should cost anywhere between $10-$100 depending on the activity.
If you feel overwhelmed trying to plan your trip (which you might), feel free to shoot me an email and I'll be more than happy to help you in any way I can.
I hope my ultimate Maldives budget travel guide has convinced you to add the local islands on your bucket list?
Read Next