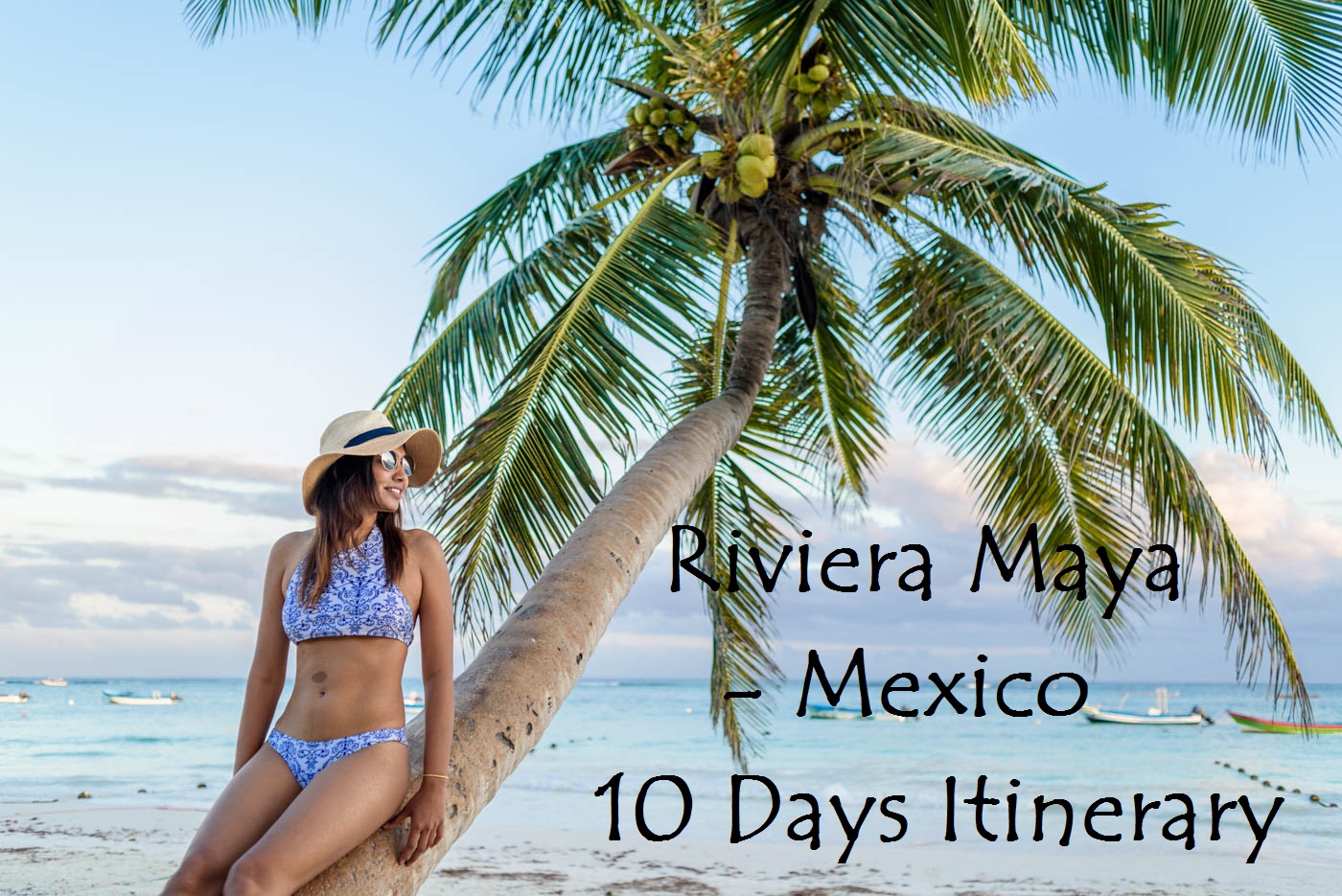 I'm so in love with the fabulous region! Everything about the Riviera Maya so beautiful, especially the vibe and all that it represents. From pristine white sand beaches and drunken palm trees to surreal and splendid Cenotes (my new favorite water body), and from historical world-famous Mayan ruins to chic boutiques – this place has it all.
With an emphasis on sustainable tourism, coupled with the warmth of the extra friendly locals, this place has found a way to strike the perfect balance between the east and the west with luxe and budget hipster wellness, the love for veganism, the nightlife and everything else in between. What else, can The Sassy Pilgrim ask for!
Does this sound appealing to you too? Continue reading my suggested 10 days luxe adventurous itinerary for Riviera Maya.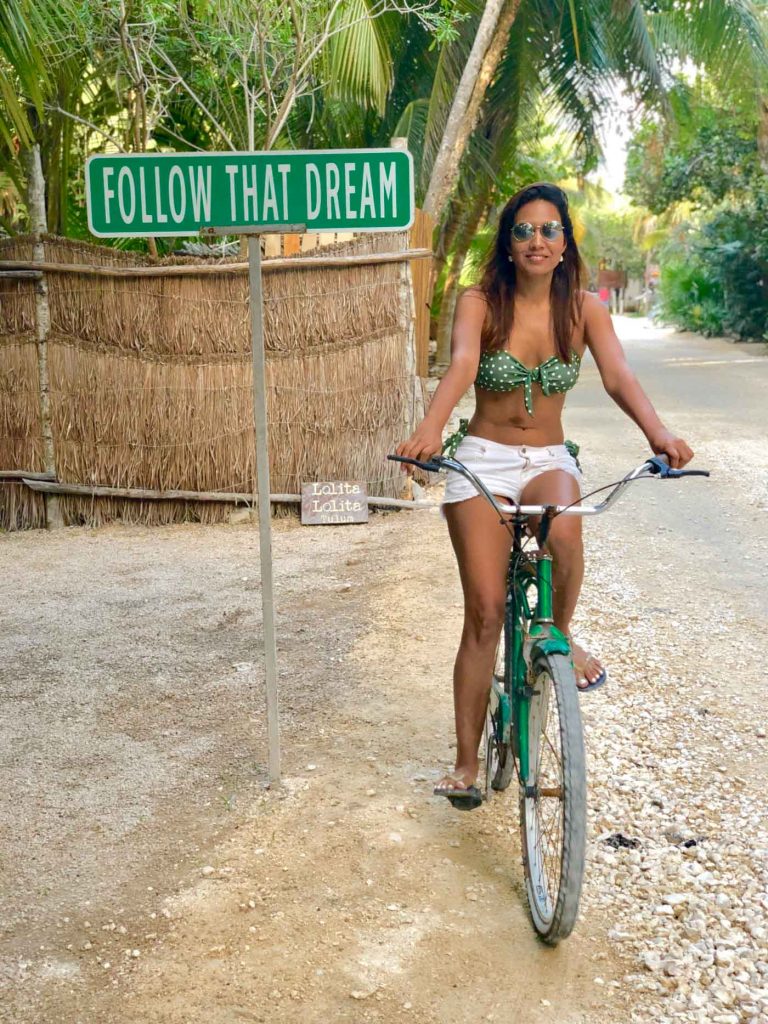 DAY BY DAY ITINERARY
Day 1: Fly into Cancun and transfer to Playa Del Carmen
Day 2: Go Scuba Diving/Snorkeling in Playa Del Carmen
Day 3: Hop over to Cozumel by boat to Scuba Dive with Scuba Tony
Day 4: Relax and take in all the Mexican island vibes
Day 5: Transfer back to Playa Del Carmen and continue to Tulum and visit the cenotes
Day 6: Visit the Mayan ruins & Cenotes
Day 7: Take a day trip to Chícén Itza and Valladolid
Day 8: Beach Day, All day
Day 9: Explore  the Sian Ka'an Biosphere Reserve & Tulum Beaches
Day 10: Head back to Cancun to catch your flight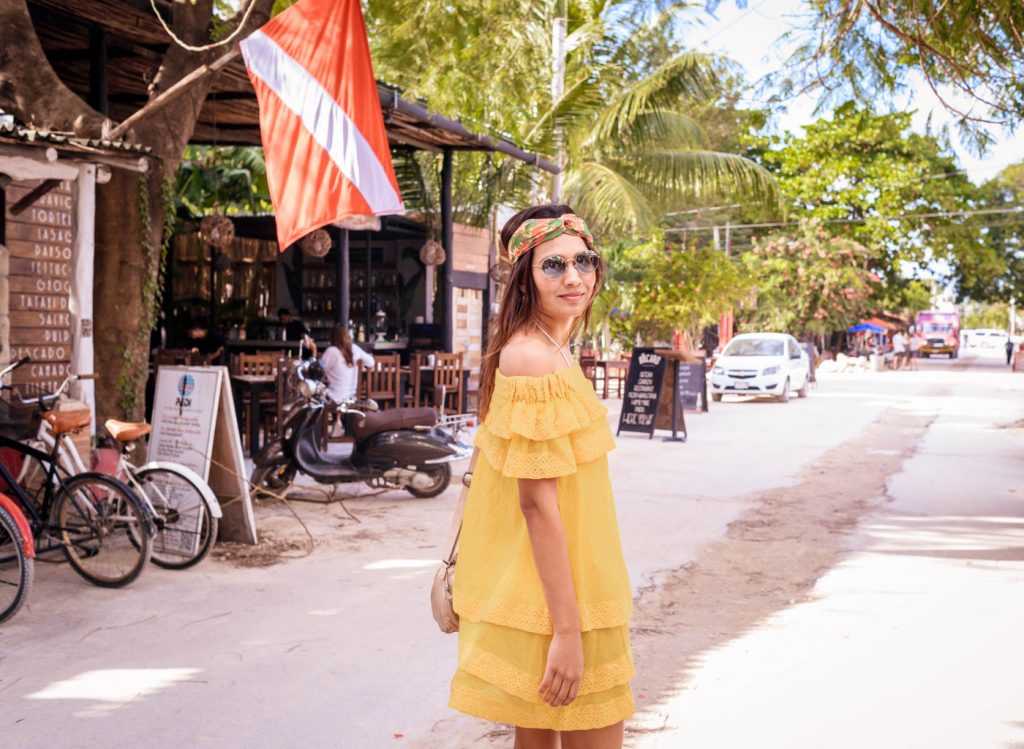 DAY 1
Fly into Cancun International Airport (CUN) and transfer to Playa Del Carmen. You can either take a private taxi that takes about an hour and costs Mxn 1150 (USD 60) or catch the Ado bus which departs every half an hour from right outside the airport. The journey on the Ado is very comfortable and is air-conditioned with wi-fi onboard and takes about an hour to reach Playa del Carmen and costs Mxn 198 (USD 10).  As a solo traveler, I preferred to take the bus and highly recommend it to you too. It was quick and economical.
Depending on what time you arrive you can spend the rest of the day just relaxing and soaking in the beach town vibes of Playa Del Carmen.
Hostels are the easiest places to meet fellow solo travelers and hence I chose to stay at Hostel MX which was a very quirky and fun hostel that had a mix of Mexican and Carribean vibe. But there are a plethora of options to choose from and for all budgets. While doing my research, I came across some really amazing properties on Airbnb but were, unfortunately, not practical on a solo trip although I've saved them for my next visit.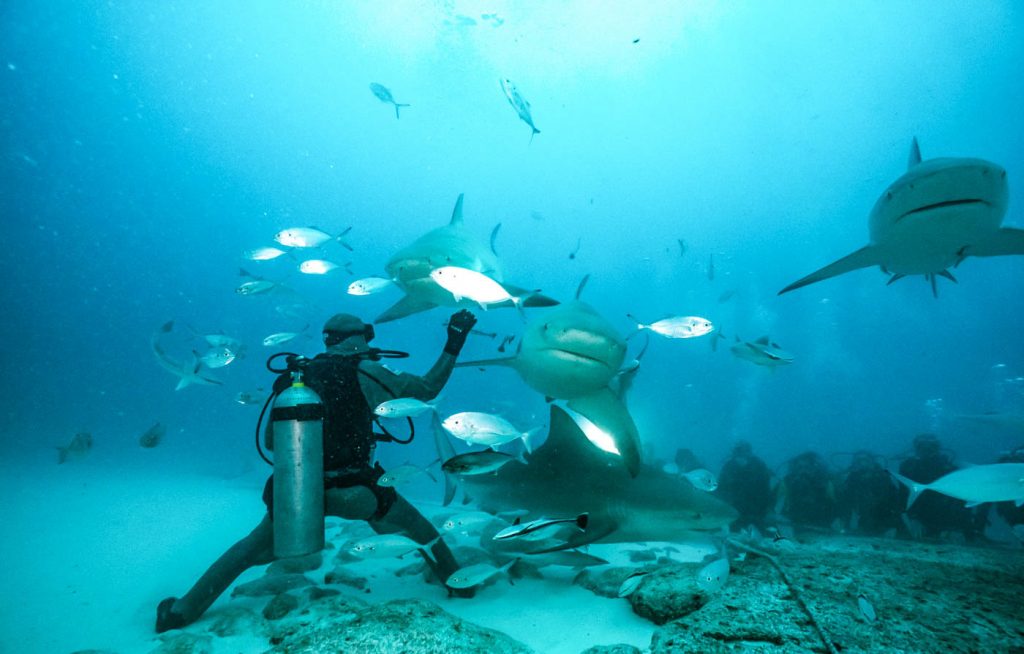 DAY 2
Enjoy the morning at the beach and then head out for a Bull Shark dive with Octavio from OctavioBullSharkDiving.
DAY 3
Take the early morning 7 a.m. ferry across to Cozumel and after dropping off your luggage at your accommodation, head to Scuba Tony's dive shop for a fun day under the sea. The ferries run every hour between 7 am and 10 pm and cost Mxn 400 (USD 20) for a round trip. Be sure to bargain and you might get it for cheaper, but this is the maximum you should be paying. The ferry ride is about 30 minutes. You can do 2 dives in the afternoon and or 2 dives in the evening just before sunset.  Although I found the island a bit too touristy for my liking, I would definitely recommend including it in the itinerary for the outstanding scuba diving it offers. You could spend anywhere between 1-5 nights here to scuba dive and explore the second largest reef system in the world.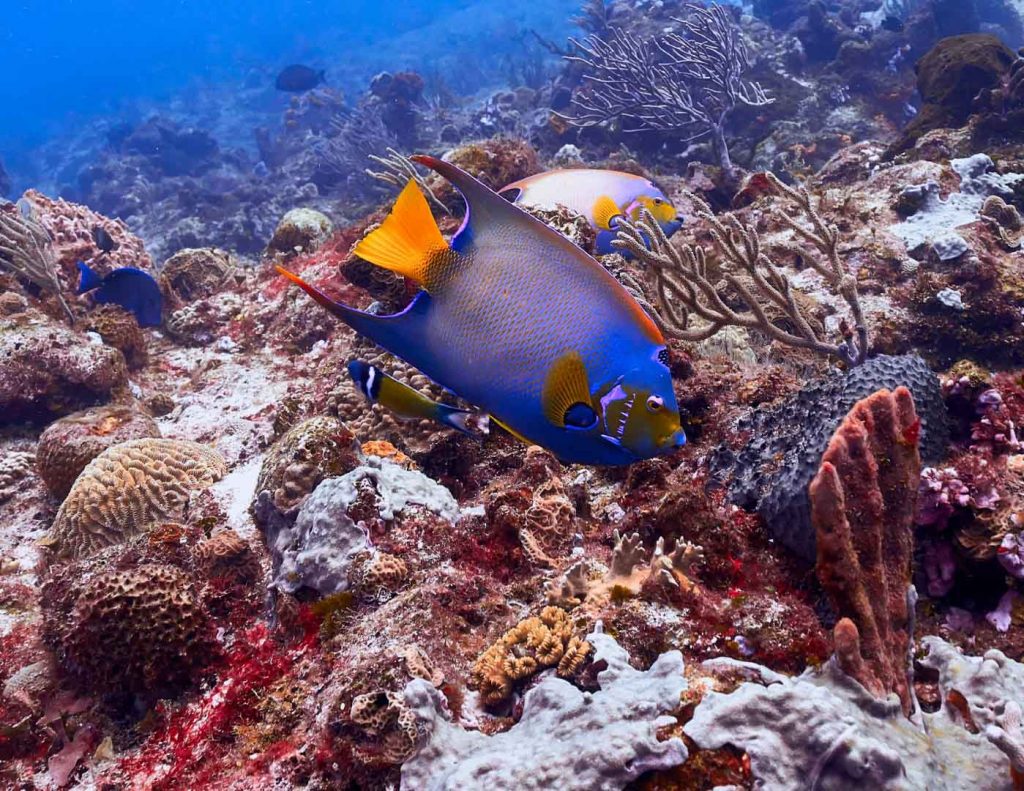 DAY 4
You can continue to dive with Scuba Tony or simply relax in one of the fancy ocean facing beach resorts that Cozumel is popular for.
DAY 5
Transfer back to Playa Del Carmen by ferry and continue your journey to Tulum. You can either take a private taxi for about Mxn 1150 (USD 60) or choose the Ado bus which costs Mxn 44 (USD 2.5) for a one-way journey. Buses are available every 30 minutes and take an hour to reach. Try and leave early from Cozumel so you have the whole day to explore Tulum. I suggest spending the rest of the day at the Gran Cenote and Cenote Calavera. Yes, it is possible to cover both of them in a day without feeling rushed. In Tulum, you can either rent a bike and roam around, while getting some cardio done, or take a taxi, which is relatively quite cheap as well. Most accommodations offer bike rentals charging anywhere between Mxn 80-140 (USD 4-8) a day, depending on the condition of the bike.
You can spend the evening strolling around Tulum town and get some sugarcane mojitos at the famous Mojito Bar, which has a party going on every night.
I chose to spend the first 3 nights in Tulum town (more budget and local vibe) and the remaining 2 night on the main beach strip with the fancy beach bars and eco-luxe hotels. This way I got to enjoy the best of both the worlds.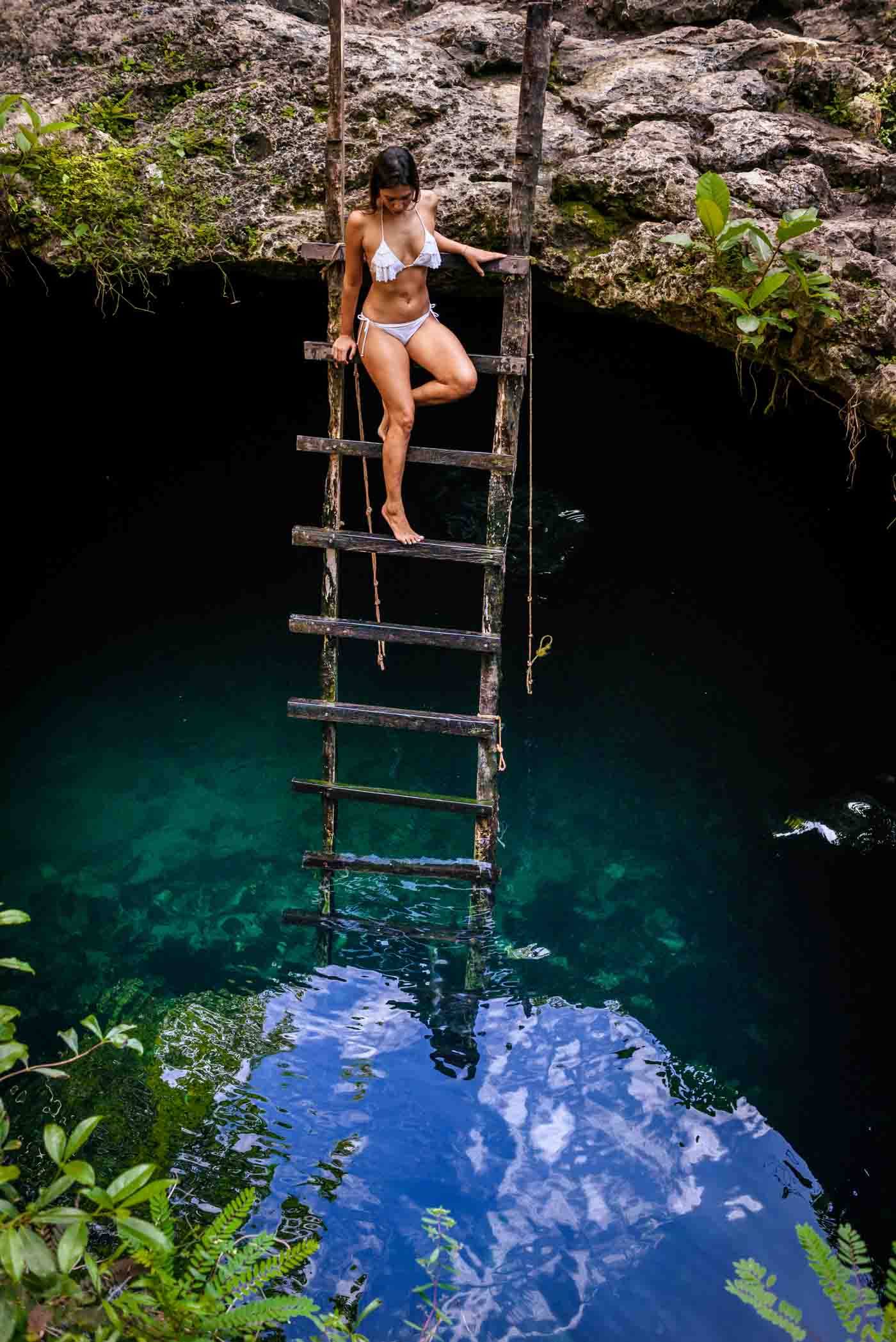 DAY 6
I recommend renting a car and going on a road trip to visit Chíchén Itzá (one of the seven world wonders) and also discover some gorgeous cenotes in Valladolid. It is quite economical and gives you a lot of freedom to plan your day. I rented a Volkswagen Vento Automatic for Mxn 1100 (USD 57) for 2 days in Tulum.
There are a lot of car rental agencies in Tulum, all lined up side by side, and you can check them out on Expedia as well. I did not book it online but just spent an hour in the morning shopping around and went with the best deal. After picking up the car, you can drive to Cenote Dos Ojos which is about 17 km from Tulum town and enjoy the afternoon snorkeling/ scuba diving there. After, you can make a quick stop at Cenote Carwash as well. Post lunch, you could drive to the Mayan ruins in Tulum and/or drive to Cabo ruins. I only went to the Tulum ruins on this trip. The timings there are 8.00 am to 5.00 pm and the entry fee is Mxn 70 (USD 3.5).
Come back to your hotel by dusk and prepare your belly for another binge-worthy night in Tulum town.
DAY 7
I suggest leaving at 6 am and drive down to Chíchén Itzá to make it in time to be among the first ones to enter. The park complex opens at 8 am and there will be very few tourists. The entry fee is Mxn 254 (USD 13 ) per person and the parking fee is Mxn 30 (USD 1.5). The park only allows 600 people at a time and tickets can only be bought 2 hours in advance.  Also, you will get the best photos in the morning soft light and hence these are all good reasons to head out.
By 9.30 head to Cenote Ik Kil which is just a 15 min drive from Chíchén Itzá. By the time you reach, there is a chance multiple tourist buses would have also arrived too. This is the most photographed cenote in Yucatan but also the busiest. It's definitely worth a pit stop before you head out to the less touristy ones. There is a nice restaurant at Cenote Ik Kil where you could grab brunch (Yes, they had a few vegetarian options as well) before heading to the other two cenotes. By noon try to head out and drive to cenote Oxman which is a 20 min drive, don't miss this one! It's my favorite cenote so far! You could easily spend an hour or so here and then head to Cenote Suytan, the last one for the day. The best way to get to there is to put the name of cenote in google maps and follow their directions, it was pretty accurate. By around 3.30 pm begin your journey back to Tulum which should take you around 2.5 hours.
Depending on how tired you are you could try the local salsa bar in town, which is open till at least 3.00 am on most nights.
DAY 8
Transfer from Tulum town to an eco-chic property along the beach strip. There are loads to choose from, one better than the other, all upwards of Mxn 2850-3800  (USD 150-200) a night. The vibe here is very different from that in Tulum town. It's more upscale-hipster with chic boutiques, vegan gourmet cafes/restaurants, and pristine white sand beaches. Once you are here, you wouldn't want to go out anywhere, and hence I saved this part for the end. It was the perfect way for me to unwind after exploring all the cenotes and Mayan ruins. The parties here get pretty wild as well, so you have been warned! 🙂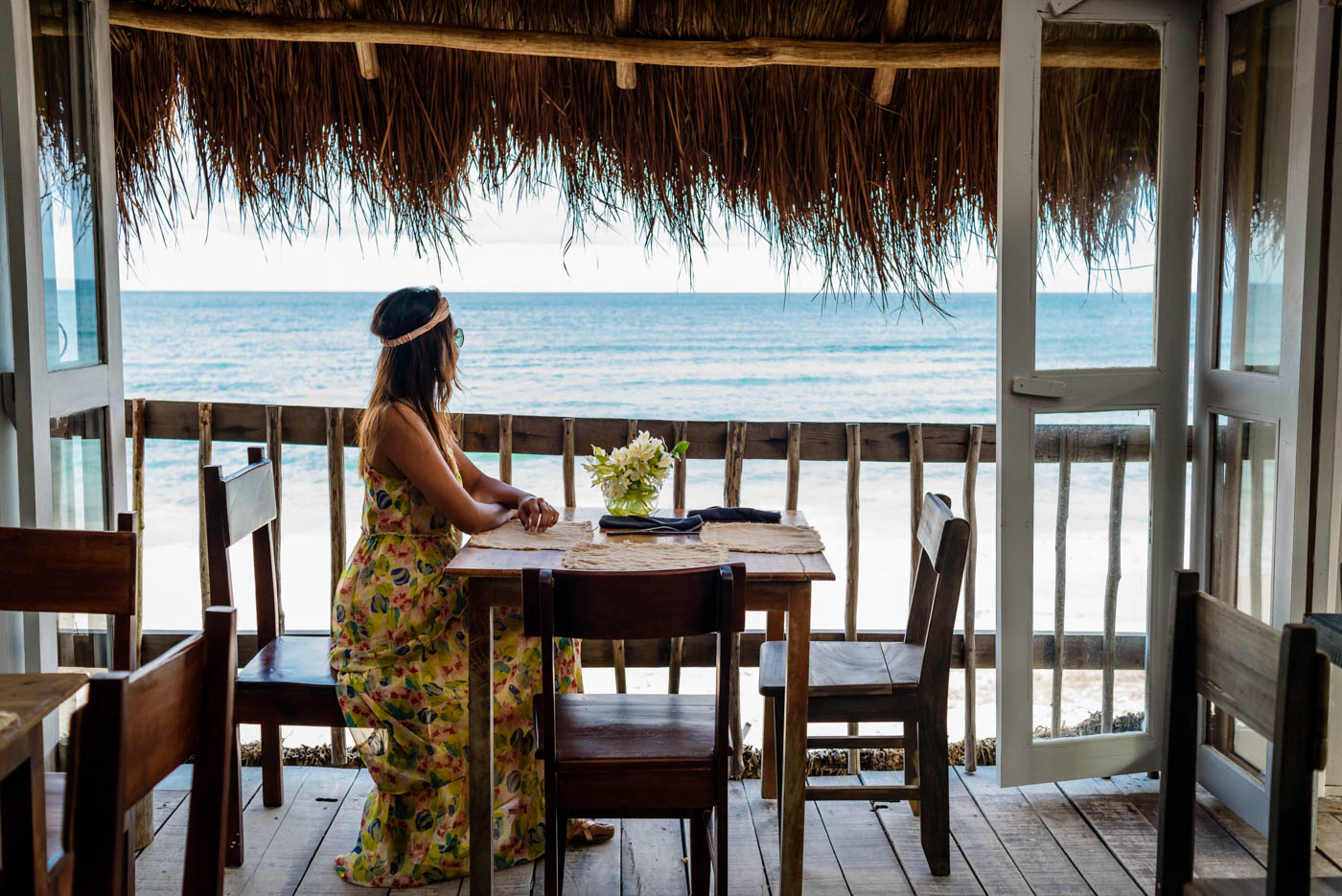 DAY 9
Stay in and relax on the amazing beach front property you book. You could also take a stroll down the main strip lined with cute cafes and chic boutiques.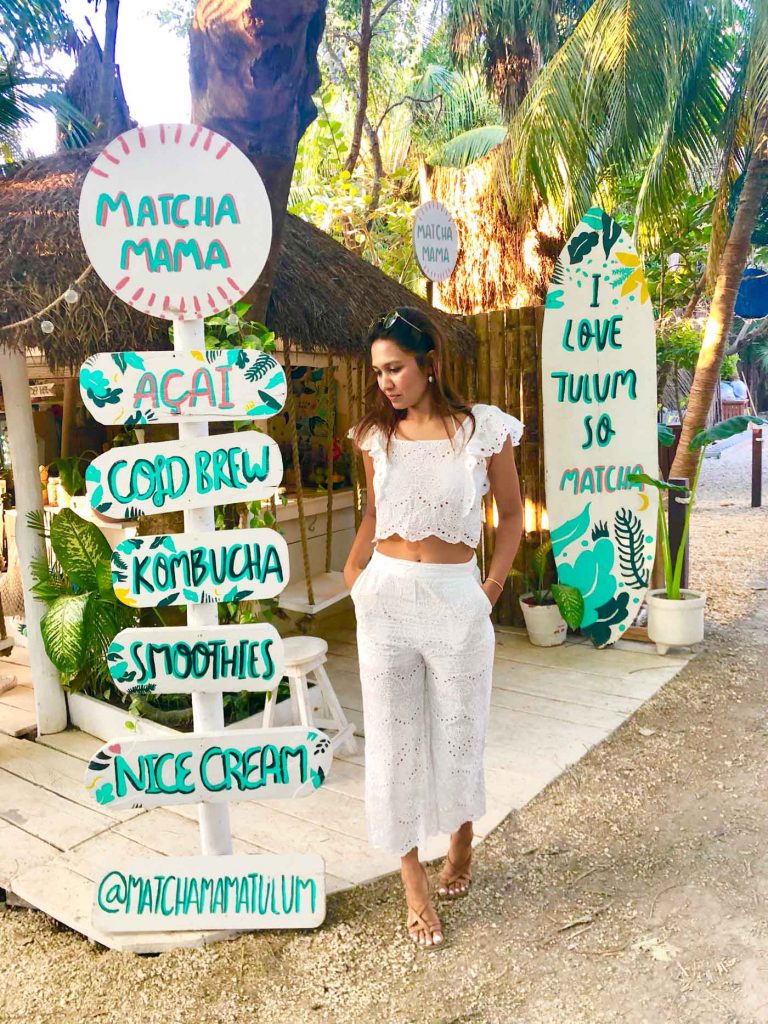 DAY 10
Head back to Cancun airport by either a private taxi or take an Ado from Tulum town, which will drop you right to Cancun airport.
If you have an extra day, you could also consider spending it at Xcaret which is the nature park in Playa del Carmen where you can experience more than 50 natural and cultural attractions unique to Mexico. I'm saving this for my next trip when I go with a special someone. 🙂
If you need any more help planning your trip, please feel free to shoot me an email or leave a comment below and I'll be more than happy to help.
Read Next